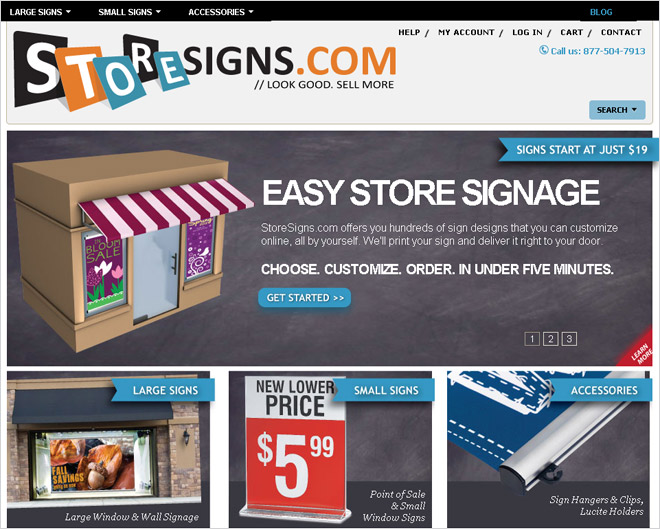 I am responsible for the development of StoreSigns.com as well as general company management. I oversee the designers and programmers, and instruct them what to design and code. Sometimes I do UI design myself as well.
I have researched e-commerce solutions for over three months. We chose X-Cart. X-Cart has more features than most, a strong user base, many 3rd part mods, and good customer support. It is open source and inexpensive. We heavily customized it to integrate with our design tool, and we found it a pleasure to work with.
StoreSigns.com was opened to provide small retailers with the same high quality signage that the major national chains use. We have been designing and printing retail marketing materials for over 35 years, and are therefore well positioned to offer our experience and knowledge to small retailers.
StoreSigns.com has several advantages that give us the edge in online printing: a) Our site is really easy to use all the way through- from choosing a sign, to picking order options, to customizing the design, to checking out. The whole process can be done in under 5 minutes. b) Our sign designs are beautiful. They are designed by the same designers who create signs for some of the nations largest chain stores.
I like to say: "You don't need to be a graphic artist to customize a sign online. If you can use Microsoft Word, you can customize one of our signs."