←
Back to Blog
3:1 in favor of blogging
Attract customers and keep them coming back – it's a dream and a nightmare of a marketer. In November & December traffic and conversions do spike, but we want stably high visitors flow all year round. Blogging may be a solution, especially for those who are just starting their online store. Our own experience is proving the efficiency of this method, I've also interviewed several X-Cart users to make the article less biased.
But before we start, please take a look at the image to the right ( click to enlarge).
I believe the most interesting is the following: 81% of marketers considered their blog to be an effective tool. Pretty attractive, but what makes blogging so good?
First, Blog is a SEO-booster
Blogs with fresh, unique, original content occupy a special place in the silicon hearts of search robots, especially comparing to static descriptions of products in an online store. Bloggers don't recognize the effect immediately, yet with the time being they notice that ecommerce website's position in major search engines is growing.
To quote Dan Schlegel ,https://www.greatmiamioutfitters.com/info/,
We integrated the WordPress blog into our X-Cart website so that we could use it to feature articles and provide information about our classes, trips and presentations.Though we did not have clear expectations, it appears that our website ranks highly in Searches.
Nora Paskaleva, https://www.usgamesinc.com/tarotblog/, is even more certain about SEO effect:
We had the blog for a while but it used to be on a separate page. We wanted to raise the volume of people coming to our site. We would like for those clicks to convert to sales but what is important for us is to maintain our identity and offer better understanding of the products we are making. More people are coming to our site and our SEO has improved. We don't know if that directly improves sales but we know that it offers customer satisfaction.
Arne, http://www.spy3k.be/spyblog/, says they have been running their blog since January 2009, ever since they've been publishing about 3 articles per week, and this is their observation:
A huge part of our profit comes from online sales, the blog helps potential clients to find us… For a lot of specific searches, we're top of the results on search engines. This obviously leads to more sales, but also gives the customer more confidence and expresses our authority on the market.
Google changes the algorithms often, with blogging remaining an absolutely 'legal' technology of search-engine optimization. The key to success is simple – publishing the content for humans, not robots. This should be the main rule for those, who don't want to lose the rankings one day, with another major search engine algorithm update like Panda, Hummingbird or Penguin.
Second, it's a parking, shelter and a club for your community
With recurring ( AND engaging, educational, valuable for some other reason) publications you're habituating the visitors to come to your website again and again.
Allow comments and thus encourage the users to share their feedback or ask questions, and you're getting another channel of getting information from – and about – your customers.
Currently, we have maintained a good size customer base reading the blog and leaving comments back. Keeping the blog existent depends on the feedback of the users. If the blog is not used we would examine if the expense is justified. For now, it is
We offer them opportunity to express their opinion and we value what they have to say about our products. This helps us understand what the end user wants and helps us perfect our products.
We're in a very specific market, for us the blog works both ways: It's a good way to reach new customers and to promote our website; but for us it's also a tool for conversation
It is a broadcasting tool primarily. However we always link other social media (Facebook, Twitter and YouTube) to our blogs, to get maximum exposure. Usually feedback and interaction happens on the social media pages
ctivity makes the reader feel like nobody's home, so important is to monitor all the comments – and reply to them in timely manner too.
Third, it's a human face of your website.
A blog helps to develop trust and compensates the impersonal nature of online shopping.
With a blog you may add more personality to your store: share the news about your company staff and its life, funny photos and videos ( "hey folks, we're here, we exist! We're human beings, we're not robots, we're open to you, you may rely on us!"), or even arrange some contest and feature your best customers.
We have to invest time and effort to keep publishing new stuff that provides real, useful information to our readers. It's hard to publish something completely new, you could say everything has been told before, so that's not our focus. It's the way we tell it that matters; we have our own view on many subjects and news reports, just like our customers.
Who scored a single goal?
Blogs don't run themselves – and this is it.
I've seen several blogs which contain 3-4 publications which were posted when the store owners were enthusiastic about their new toy, but they quickly gave up: inspiration went away, or they hoped to get immediate results and went disappointed after a couple of articles, who knows? You should have a clear understanding that there will be neither crowds of fans, nor better rankings the next day, or week, or even month. Keep calm and blog on=)
Regularly (3 times a week is what professional bloggers recommend) post engaging, unique, high-quality content. Spend your own time – be it business hours or spare time, or pay to a person you hire, or, if not pay, still spend much time arranging guest posts. Do not copy content from another website. Otherwise – acquisition of plagiarism and duplicate content penalty from Google.
My interviewees handle the lack-of-content-problem in 3 different ways:
At this time, I am making all of the blog contributions. It is something I do in my spare time to keep costs down
When we decide to publish an article about something, we type out the essentials and come up with some strong keywords. Then it is handed to one of our professional writers to turn it into a strong text that is pleasant to read. Once the text is done it comes back to us for final evaluation and the necessary lay-out implementation for our blog.
We have a separate person who maintains the blog including text-editing and design. We believe it's a justified expense.
7 (not so) quick questions before you start blogging.
Make an informed decision to start blogging now or think of it better. Don't jump on the bandwagon just because you've noticed it at the competitor's site.
What's the purpose of your blog? SEO, interaction with the customers, marketing? Answer to this question defines all the further policy in general.
What's the target audience of yours? New (potential) customers or existing ones? How old are they, what are their interests, education, preferences? Depending on the answer, you may select format, tone and topics to cover.
What is the circle of things to write about? How-tos, product reviews, company updates, industry news?
Are you ready to contribute to the blog regularly and frequently? Have an in-home text-writer, who you assign this task for? Ready to pay to a 3rd party person to maintain your blog content?
How are you going to market your blog? Will there be social sharing and ability to subscribe to news? Will you allow comments? How are you going to react if there are negative comments or trolls detected?
Have you already taken decision what platform to use? Twitter and Timblr for micro-blogging or WordPress for comprehensive articles, or Drupal, or Joomla, or another CMS?
How are you going to monitor the efficiency of the blog: visitors statistics, conversion rates, ranking in Google, etc? What are your criteria of a successful blog, what figures will satisfy you?
If you haven't waved the idea of blogging off, we have something to offer
Last month we announced the release of module which integrates WordPress and X-Cart, so choosing the best eCommerce shopping cart plugin for WordPress is a no-brainer. Why WordPress? Because we share the opinion that WordPress is the gold standard of platforms for blogging due to both its native features and numerous plugins.
Current WP stats looks convincing too ( click the image to the right to enlarge).
WP integration is available in 3 forms, as a stand-alone module, within a bundle or as an extras, which is some kind of custom modification.
Define which one you need with the scheme below.
WP integration is available in 3 forms, as a stand-alone module, within a bundle or as an extras ( which is some kind of custom modification). Choose the right one or contact us with your questions, if any.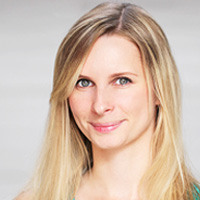 Helen Golubeva
Freelance SEO and Content Marketing Specialist
Helen is an SEO and Content Marketing Specialist. She has been creating and planning content for over 10 years, with 5+ years specializing in eCommerce.
Subscribe to Our Weekly Newsletter to Get
Expert-Backed

Tips Straight Into Your Inbox

Awesome! You won't be disappointed 😉