Hi X-Carters,
The magic Christmas time is over, Santa Claus has already visited all good boys and girls, and it's time to return to our daily activities. And I'm so happy that my everyday tasks include bringing you good news!
In the first post of 2015 I'm pleased to introduce our partners, 71lbs.com. We're always looking for ways to help improve business for our customers and this company gives you an opportunity to decrease your expenses, thus earn more. The "71 pounds" team created an automated system that helps business audit their FedEx and UPS shipments, to see if they are eligible for any refunds offered by the carriers' money back guarantee policy. They also created a useful and informative infographic I'm sharing below =)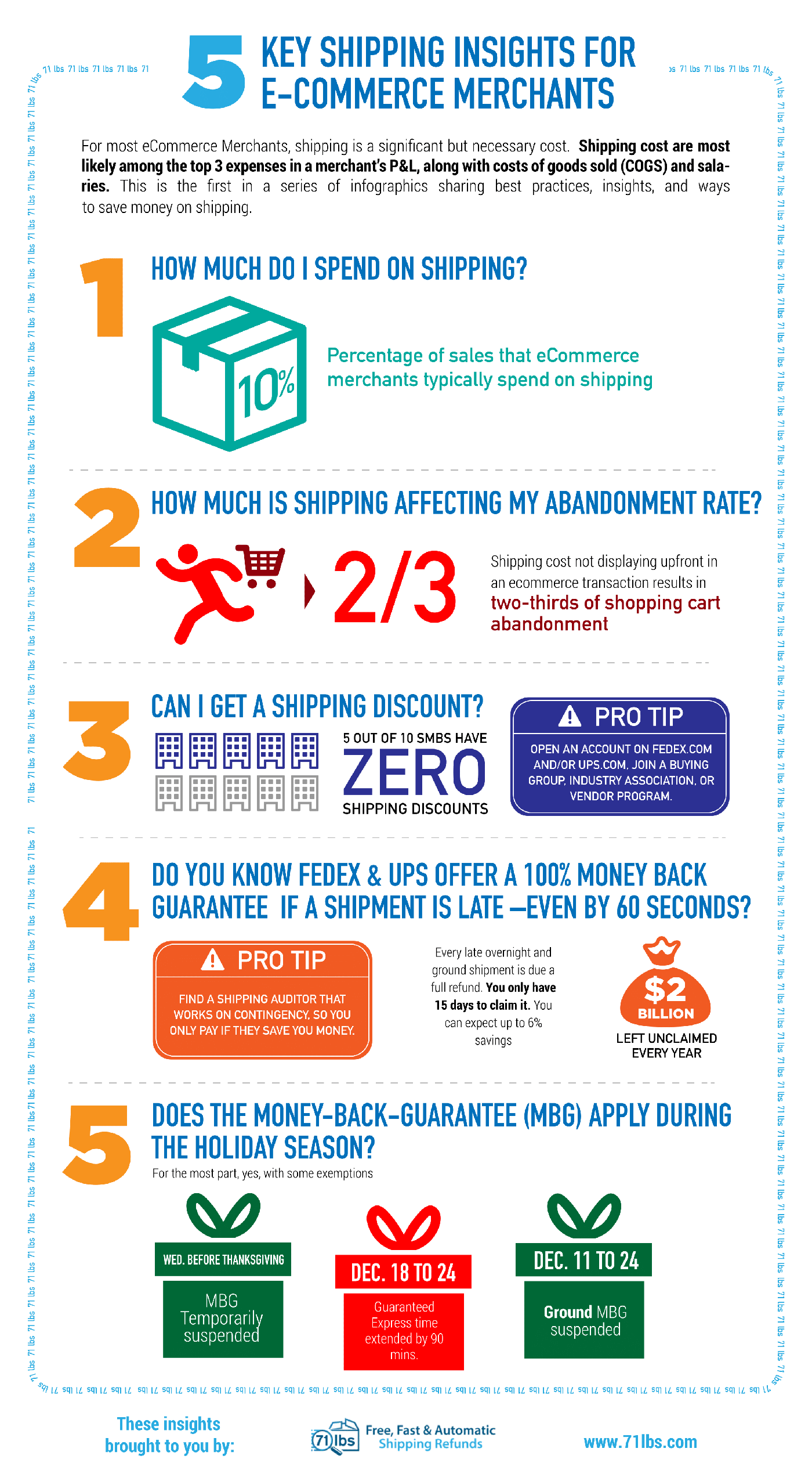 Opportunity
Just think of this statistics: 5-10% of all shipments are delivered late – outside of the carrier's guaranteed time commitment- and thus eligible for 100% refunds.
Challenge
How to find all the late shipments eligible? Manual monitoring every shipment doesn't sound like a good opportunity. Well, you certainly can. But if 5-10% of your shipments are potentially late, you will have to manually audit 90-to-95 "good" shipments to find the 5-to-10 late ones. Makes sense?
Solution
Automation changes the entire process. 71lbs takes all the guesswork out of it. 71lbs acts as your company's shipping auditor and helps identify any refunds you are eligible for. Sounds better, right?
"The automated system was set up to help small to medium sized businesses find cost savings through the money-back-guarantee," said 71lbs CEO Jose Li. "Most small business don't have the manpower or time to audit their shipments in the allotted time frame, and that is where we step in."
Available for the users of both X-Cart 4 and X-Cart 5, the service takes only 1 minute to setup and has zero upfront fee, they typically collect a 50% fee from the refund amount. There are no sign-up fees and no monthly fees. 71lbs only make money if we save you money first.
PS: another reason to visit this page is to find out why they selected such a name for their company 😉