We are happy to announce the sponsors of the X-Cart Beer Meeting that will take place in Chicago, IL, USA on June 7th 2013.
Authorize.Net makes accepting credit card payments and e-checks safe, easy and affordable.
A leading provider of payment gateway services since 1996. Authorize.Net manages the complex routing of transaction data from your business to the credit card and electronic check payment processing networks, ensuring secure and reliable deposit of funds into your merchant account.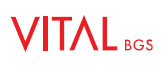 Solutions Vital to Business and Government
VITAL BGS offers core (aka vital) services that businesses need to grow and operate on a daily basis; design and development, order fulfillment, call center, social media, SEO, email marketing, merchant banking – and much more. VITAL BGS specializes in working with small and mid market eCommerce businesses.

World Class E-Commerce Hosting
EWD Hosting offers a wide range of quality packages for all your E-Commerce hosting needs. 1000+ X-Cart based stores are hosted with this provider. Professional web hosting that uses top quality equipment, and is backed by exceptional service and supportso you can focus on your customer. Heres what you can expect:
Register for Beer Meeting now!
Are you already asking yourself, what all this rush about? It's a great opportunity for developers and merchants. Relax in cosy atmosphere, make business contacts, share your concerns and find out the answers to your questions about X-Cart and its future.
X-Carters, we can't wait to see you all!
Special offer for IRCE registration
We partnered with IRCE to give out an extended early bird discount for our customers who register before June 2! Save up to $200 on IRCE attendee pass.
The IRCE discount code allows registration for any pass type at the Early Bird rate if purchased before June 2, 2013. Group registrations (three or more attendees) will receive a 25% discount off of passes purchased in lieu of the early bird rate (with the exception of Workshop Only and Exhibit Hall Only passes). The discount only applies to new registrations and cannot be applied to existing registrations.
Click the button below to send us a message and get your discount code for your IRCE pass: