Mobile point-of-sale is becoming one of the most rapidly adopted technologies amongst bricks-and-mortar retailers in 2014. Mobile POS enables retail companies to create a modern and streamlined checkout solution that ensures the best possible customer service.
Join the upcoming webinar with UniteU. During this webinar we will explore ways of reducing retail sales friction, and showcase how mobile point of sale devices can increase the average order values and conversion rates within your brick-and-mortar stores.
Webinar Agenda
Learn how to seamlessly deploy mobile-point-of-sale features with full integration into X-Cart
Provide a fluid customer experience, more immediacy, better service and higher revenue capture rate
Expand the capabilities of your current POS with access to digital inventory; never losing a sale to stock issues
Combine in-store and ship-to items into a fast, single transaction
Empower your sales associates with on-the-floor product recommendations, boosting AOV
Offer line busting during busy seasons and at off-site events
About the speaker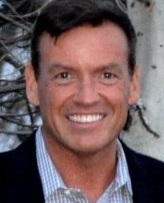 Mike Montrose
Vice President Marketing & Sales at UniteU Technologies
Passionate about smart technology, with significant experience in: Software-as-a-Service (SaaS) Platforms, Cloud-Connected Mobile POS, Web Analytics, SEM, SEO and Interactive Media, Networking & Network Security, Multipoint Mesh Networks.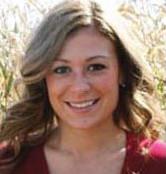 Amanda Martin
Marketing and Sales Support at UniteU
"…Throughout my years working in marketing I have been fortunate to learn many areas of the business including advertising, media buying, social media, trade show and event set-up, website and mobile site design, email marketing, content writing and PR all while maintaining specific budgets and timelines."
Registration, time and date
Learn how other omnichannel retailers have implemented mobile point-of-sale with incredible return on their investment, and see a live demo in action. Like usually, the webinar will start at 1pm EST/10am PST. See you on Thursday, September, 25th!