←
Back to Blog
X-Cart POS released and beta-testers awarded; X-Cart 5.1 released and goes Freemium!
Today we have 3 important announcements, and each is actually worth a separate detailed blogpost. So get ready to a long read! The beta-testing of X-Cart Point of Sale is finally finished, and so is the beta-stage of X-Cart 5.1 with Bootstrap and a responsive skin on the board. And the release of 5.1 means a switch to freemium model we have already written about the last week. More details below.
X-Cart Point of Sale
The X-Cart POS system is designed to make running a business easier for entrepreneurs.It allows to sell both online and offline using just one software. It's available for both X-Cart 4 Classic and X-Cart 5
You may be interested in X-Cart POS if:
You have an existing eCommerce site, and you want to open a brick and mortar store
You want to sell your products online, without having to maintain and invest in new inventory
You are sick of managing 3 pieces of software: an online shop, an offline shop and a connector between them
Why X-Cart POS is great for merchants:
Single web interface Add a new product to the database and decide whether it should be available in the online storefront, or if you want to sell it in your retail store only, or in both.
Accept payments, print receipts and barcode labels Works with popular and affordable hardware – that you probably already have. If not, you can easily purchase it.
Full access for the store administrator, additional "POS operator" user role for staff Operator's permissions may be limited to accepting orders from visitors shopping at your POS location: Add items to cart by scanning their barcode labels, place and process the order, print a receipt
Works with barcodes Generate the barcode within the store interface, print it and stick, or scan the existing barcode the manufacturer printed
Find the products instantly Scan the barcode label to find the product and add it to cart, or update inventory, or modify the product properties.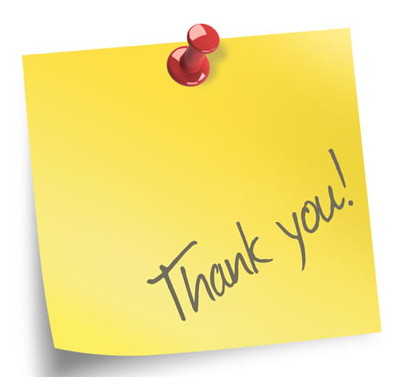 X-Cart thanks the beta-testers and awards a valuable gift to them – a license for the X-Cart POS module (including a year of free upgrades) which can be used with both X-Cart 4 Classic and X-Cart 5:
William Quinn, "Bills Trains and Tracks"
Nathaniel Nijman, "The Border"
Rene Peterson,"Supramatic Espresso Solutions"
Rob Stolk,"PHworX"
Harold Alvarez, "Miami Hydroponics"
Can't wait to see details?
Visit the X-Cart Point Of Sale page to check out the hardware and view pricing.

X-Cart v.5.1 released
After a mоnth of thorough testing we're rolling out X-Cart 5.1. The release of this Beta was met with the words of encouragement, and inspired with a very positive community attitude, we went on to improving our new-generation platform. And the approach was to enhace it deep, not broad. So we haven't added any more features since the release of Beta, but polished the ones, announced with the Beta release:
Responsive Skin with Color Schemes
Fulfilment statuses
Order Tracking Numbers
Orders list improvements ( displaying Subtotal, Additional Search Filters)
Import enhancements (speed, error debugging, import by SKU-Field, CSV format)
UI improvements of the Image Uploader Widget, it's really nice now
UPC/ISBN & Man #/Vendor # fields for products (also work with variants)
For sure, compatibility with our new Point Of Sale system by means of a commercial module
The RU edition finally gets Integration with 1C: Trade management available as a part of Expanded Business package of the totally revamped X-Cart site in Russian.
Together with the release of v.5.1 we're announcing the availability of a Free package, see below.

Free Edition of X-Cart
A week ago we already informed you about the upcoming change, so you can view the entire post here. Today I will just remind you a couple of key points.
This edition replaces the Mobile Edition which has been available by this moment for $99. The Mobile Edition will no longer be available for purchase. The Free Edition will have the same set of features except the Mobile Skin, which is excluded from the package to become an independent paid module.
The users of Free X-Cart Edition will have a free lifetime access to the core upgrades.
The freemium model implies a premium package with a set of advanced features. X-Cart Business Edition is such a package. As soon as the e-tailers realize that their business needs more tools, and they finally have more funds, they can easily upgrade their free store to premium Business Edition in several clicks, purchasing a license and installing the premium modules from the built-in marketplace. The pricing for X-Cart 5 Business remains the same – $495.
Important: By default you're downloading a Business edition. You may play with it for 30 days, after that it will offer you either to purchase a license or to register your free package. Or you can register it as a Free Edition right downloading.

Ksenia Emelyanova
Marketing manager at X-Cart
X-Cart copywriter, PR and Marketing Manager, I came to eCommerce company in 2009 as a customer support assistant, went on to work as a Project manager in the Custom Development team to discover the needs of e-merchants and deliver the projects that meet their needs. This experience gave me a deep understanding of how things work from both a developer's side and a user's point of view, and it really helps in creating articles with love and care. Apart from eCommerce, I am a loving wife and mother, yogi and aerial hoop performer.
Subscribe to Our Weekly Newsletter to Get
Expert-Backed

Tips Straight Into Your Inbox

Awesome! You won't be disappointed 😉