X-Cart POS beta-testing IN PROGRESS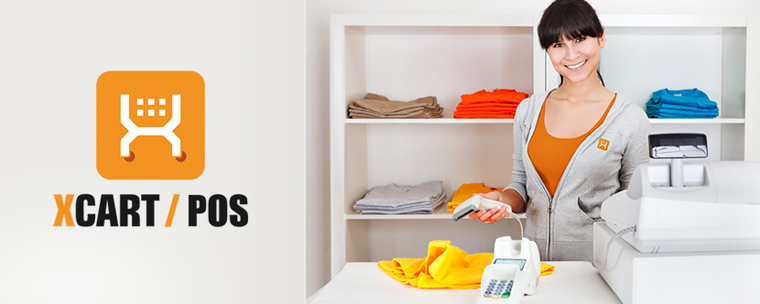 X-Cart has been with you for more than 10 years, helping you to create efficient and beautiful online stores. At the same time one of our best friends and partners, Mike White aka totaltec, was helping the US retailers to go online – using X-Cart, of course. He discovered that many of them were looking for a complex solution which could simultaneously serve both online and offline stores. Mike implemented such a solution as a custom development project for the first, second, third merchant… and came with an idea that since it's in demand, it makes sense to develop a ready-made module. He went on to share the idea with us, did a good deal of groundwork, and we eagerly caught this promising project up. Today, when X-Cart Point of Sale is near at hand, one little yet important step is left: time to beta-test it. Traditionally, beta-testers will be awarded with a module license.
What is X-Cart POS
It's a module available for both X-Cart 5 ( Downloadable and Cloud) and X-Cart v.4 Classic. With X-Cart Point of Sale you can sell offline and online using just one software. You can update inventory and product properties by utilizing a bar-code scanner to find the product instantly. Got a new product? Add it to the database and decide if it should be available in the online storefront, or if you want to sell it in your retail store only. Scan the bar-codes, accept payments, print receipts and bar-code labels via X-Cart. Control the products, orders and inventory of both retail and online stores within a single web interface. It has never been so easy!
Terms and conditions

Beta-testers should equip themselves with the hardware at their own expenses : purchase, rent or steal =). We're providing you with a distributional package of the module compatible with X-Cart 4.6.2 and X-Cart 5.0.11 (will be released shortly). You should install and test the module, provide the feedback about it's usability, suggest and improvement or report a bug, and once the stable version is released we will thankfully award you with a free license for X-Cart POS plus 3 years of free module upgrades.
Hardware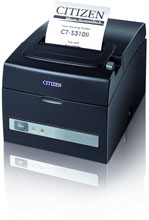 The minimal set includes a Bar-code Scanner and a Receipt Printer, if you plan to use the bar-codes printed by the manufacturer. Otherwise you may also need a Barcode Printer.
We guarantee that the X-Cart POS module is compatible with the following hardware:
BCIRPT3.125-STD Receipt Paper
It's also possible that the other models will also do, but the ones listed above were tested and proved to be fully compatible.
Sign up
We'll be happy to see both developers and merchants among the beta-testers of our new POS. To enroll or request details, please send an email to pos-beta@x-cart.com.
Update
There are already 50+ volunteers testing the module for both X-Cart 4 and X-Cart 5. No new beta-testers required. Thank you for your active interest in this project. X-Cart POS – coming soon!
Subscribe to Our Weekly Newsletter to Get
Expert-Backed

Tips Straight Into Your Inbox

One email a week, we promise.

Awesome! You won't be disappointed 😉

Ksenia Emelyanova
Marketing manager at X-Cart
X-Cart copywriter, PR and Marketing Manager, I came to eCommerce company in 2009 as a customer support assistant, went on to work as a Project manager in the Custom Development team to discover the needs of e-merchants and deliver the projects that meet their needs. This experience gave me a deep understanding of how things work from both a developer's side and a user's point of view, and it really helps in creating articles with love and care. Apart from eCommerce, I am a loving wife and mother, yogi and aerial hoop performer.