E-commerce is a broad industry. There is a tremendous range of products and services that are sold online. The majority of products and services sold are paid for by credit cards. However, establishing an online credit card processing solution can be a daunting task, especially for a business that has not dabbled in card payments before.
The immediate issues that come to mind for just about every business owner are the costs that will be incurred when taking payments. However, costs are only a small part of the picture. Costs will only matter if your business can be approved to accept credit cards in the first place. The cost of accepting a credit card payment may seem trivial if compared to the potential financial liability of a data breach. Even the cost itself can be confusing, because many credit card processors have complicated (and in some cases misleading) pricing.
If your business accepts card payments, or intends to accept card payments online then it would help you to understand the true cost (to the processor, not to the merchant), how merchant account applications are scored and approved, and the security issues to be aware of when accepting payments online.
This webinar will help you to better understand merchant services, particularly as they pertain to e-commerce based businesses.
Webinar Agenda: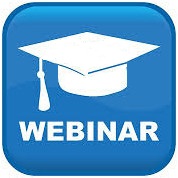 How approval works
Building a strong application
Combating fraud and chargebacks
Understanding interchange (cost to the processor)
How to determine what you are currently paying
Getting to the bottom line when vetting a quote from a potential processor
Security and PCI Compliance
Q&A session
About the Speaker

David Goodale
CEO, Merchant Accounts.ca
David is the founder and CEO of Merchant Accounts.ca, Canada's longest established merchant account provider to specialize exclusively in e-commerce payments, particularly in the area of international and multi-currency e-commerce. David has worked with clients of all sizes from across the world to help expand into foreign e-commerce markets including Canada, USA, UK, France, Germany, Russia, Australia, Japan, Singapore, Switzerland and many other territories.
Time&Date, Registration

The webinar is scheduled for 12:30pm EST,October, 15th (Tuesday).
Participation is free, registration required.