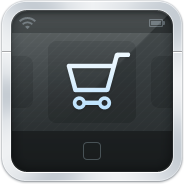 Hello, X-Carters!
We proudly announce the result of diligent work and careful research – X-Cart Mobile – released.
You all remember how it was: dozens of companies, hundreds of devices, no common ground. But in 2007 Steve Jobs releases iPhone, in 2009 Google launches Android and many follow. This called for standardization in mobile device world, one robust enough to enable uniform cross-platform solutions.
We've put a real scientific level research into phones, tablets and application usability for them. The result is a fully functional (I mean it) eCommerce solution that works virtually on every modern smartphone and looks nice to boot. 🙂 And i mean that as well. We did a lot of testing to make sure it looks good on both Retina display and 240×320 screen.
Now, all you do is download the module, install it and it works: your regulars see familiar storefront, mobile users see new store tailored for their convenience and ease. Tweaking colors and layout is no problem either.
Speaking the geek language, this all is made on jQuery Mobile framework. jQuery got a nice record of success and all major smartphone vendors support it, so it was a natural choice.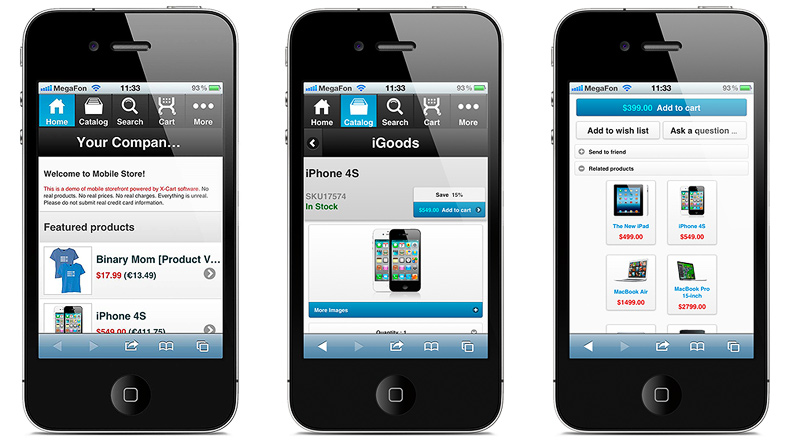 To help your stats we mark orders placed via mobile devices in your admin back end.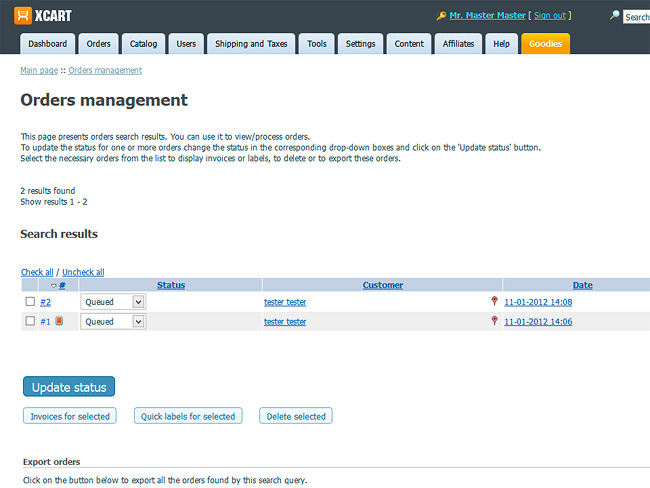 And customization of look-n-feel is very simple. By using the jQuery ThemeRoller tool you can adjust the default color scheme of the module by using pick color tool. Here is how it looks.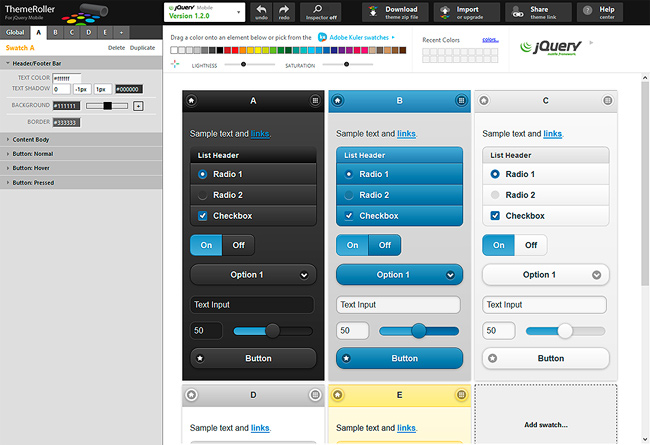 Special thanks go to Olga Agafonova, UI-designer and usability guru who made it all possible.