Posts by Max Vydrin

We've Joined the Seller Labs Family — and Here are the Details
Today we are proud to announce that X-Cart is joining forces with Seller Labs, the leading Amazon marketplace expert. This union presents the wonderful future of growth and global expansion both for you and for us. Back in 2001, when we launched X-Cart, we wanted to make the Internet a convenient and productive eCommerce environment […]
Get the Best
Expert-Backed

Tips on Selling Online Straight into Your Inbox

Only one email a week, we promise

Awesome! You won't be disappointed 😉

X-Cart 5.3.3: Renewed Orders and Catalog Management, Design Tools, E‑goods and Multivendor
Hi, friends! I'm glad to introduce you a new X-Cart v5.3.3 that comes with new marketing features, refined orders and catalog management experience, huge changes in E-goods and Multivendor addons, modernization of layout design tools and other useful updates. As always, when working on the release, we got inspiration from the latest marketing trends, modern […]

Double Release: 5.3.1 and 5.2.16, XC4 to XC5 Migration Wizard, New Developer Portal
Today we are euphoric to announce two releases: X-Cart 5.2.16 and 5.3.1. Both releases are stable.

Meet X-Cart 5.3 Beta
X-Cart 5.3 comes with significant performance and usability improvements, such as new built-in Crisp White skin, drag'n'drop layout edit mode and inline product description editing, multi-step Fast Lane Checkout, bulk product edit feature, useful tools and enhancements for developers and other novelties.

2015: was it favourable for X-Cart? Let's see…
Hello X-Carters. It's time to declare results we achieved in 2015 and thank you for everything you do for us. We draw inspiration both from your success stories and negative comments. Due to your ideas we can provide the software that offers features really necessary for merchants. It's a pleasure to cooperate with you.

X-Cart 5 goes Freemium with the release of v.5.1
With the release of version 5.1.x, we will offer a Free Edition. This edition will replace the Mobile Edition being sold for $99 currently (the Mobile Edition will no longer be available for purchase after this switch). The Free Edition will have exactly the same set of features but not the Mobile Skin, which will be excluded from the package to become an independent paid module. The Free Edition users will have free lifetime access to the core upgrades.

X-Cart 5 Downloadable Released
We created a product which will be very useful for merchants and very flexible for developers. I believe that ability to tailor the eCommerce software to your business logic and business processes is extremely important since every single company is unique. Building an online store either for a startup or for a huge enterprise, sooner or later you will realize this necessity. So we're very confident that X-Cart 5 is definitely the right product for this.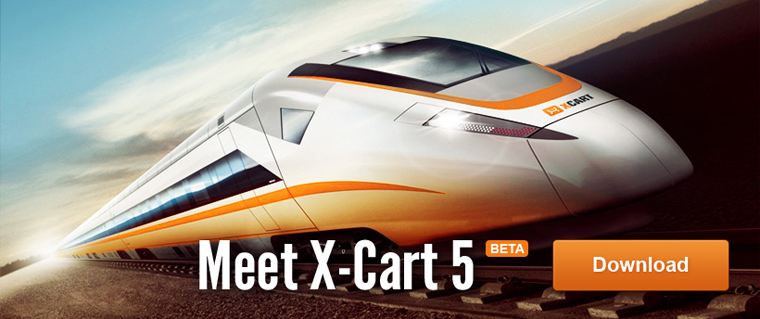 Public Beta Testing of X-Cart 5 Announced
Our team has done a great job to create a completely new platform: with X-Cart 5 you will enjoy quick and easy upgrades, flexibility in customization and modern UI. Now we're announcing Beta-testing, with the stable release being expected in a couple of months. Just out of curiosity or because of promised award (we're giving out 30 licenses!), you may want to play with it, report the issues, share the ideas and thus help us to make it better!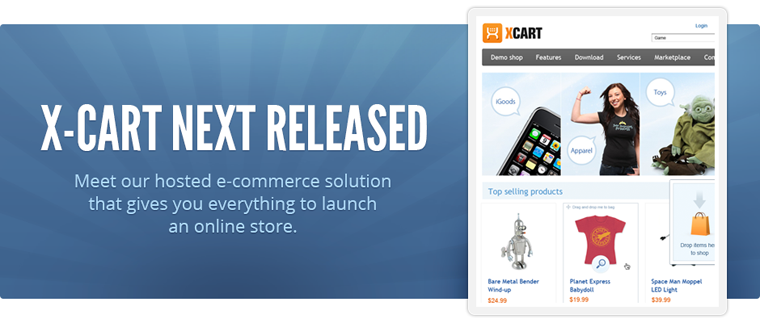 X-Cart Next released
Event of the year! X-Cart Next, much-anticipated platform, new generation of the X-Cart software is released!

X-Cart 4.5.4 released
New version came out! Check it >>
Load more posts