Tracking rates, rules, and boundaries by going to individual state department of revenue websites is frustrating at best and works only for ecommerce merchants based in one state and selling very few products.
For growing ecommerce merchants selling hundreds of products into multiple jurisdictions, sales tax compliance is a nightmare
. In this session we will cover what you can do to help your company achieve compliance and audit protection with an automated sales and use tax management solution Avatax
available for the users of both X-Cart 4 and X-Cart 5
.
About the speaker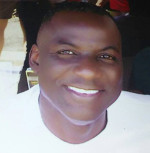 Jeffrey Tullis Regional Sales Manager at AvalaraJeffrey has a strong background in Ecommerce, SaaS and end-to-end sales tax compliance. He has a Master's Degree in General Information Technology and a passion for process improvement. Since starting with Avalara in October of 2014, he became Avalara certified on AvaTax, Cert-Capture and Avalara Returns.
Participation is FREE
Book your seat now! See you on Wednesday, June 17th, 2015 at 10:00 AM PDT.