We would like to announce that our partner Doba is fully compatible with our newest upgrade of XC5. Now those who have XC4 and XC5 will be able to enjoy the benefits of Doba's drop shipping services. This is great news for those who are looking to sell more products on their online storefronts, or even sell their own product to others. Doba is a great solution for anyone who needs help with suppliers and merchandising.
What do you get with Doba?
With Doba you will also be able to expand your online storefront with the most trusted name in drop shipping. Doba can help you and your product sell quicker and more efficiently. The process is extremely easy and you can try it yourself by signing up for a Free Doba Limited Membership.
Online Retailers who use X-Cart's shopping cart platform to manage their ecommerce web store now have a simple way of exporting product data from Doba's online catalog and importing that data into their X-Cart-powered web store.
In celebration of this custom data export to the newest version, X-Cart would like to offer you a Free Doba Limited Membership, valued at $149. This means you can get access to 50,000 products instantly. So if you are looking to stock your online stores with additional products without the risk of additional inventory sign up for a Free Limited Membership trial by visiting https://www.doba.com/partners/xcartf.
About Doba
Doba is based out of Orem, Utah and is located right along the Wasatch Mountains. Doba is an industry leader in helping retail entrepreneurs and small businesses gain access to a consistent supply of wholesale, drop ship products to sell online. Doba simplifies product sourcing by providing access to millions of products, through a network of wholesale suppliers, distributors and manufacturers. Doba is not a drop shipper, supplier, wholesaler or distributor either. Doba is a company that has online software that suppliers use to help sell their product across the Internet. It helps those who sell online reach more of their target audience and increase sales.
For more information about Doba visit their website at https://www.doba.com/partners/xcartf to try a Free Limited Membership!
Using the Custom Data Export
Below you will find the basic steps to taking the products on Doba and getting them into your X-Cart webstore. It's simple, and easy with the Custom Data Export.
You can follow the step-by-step process below.
Step 1) Go to Doba.com and log into your account then go to catalog. (If you don't already have a membership, click here to redeem your Free Limited Membership https://www.doba.com/partners/xcartf)
Step 2) Find a Product you would like to sell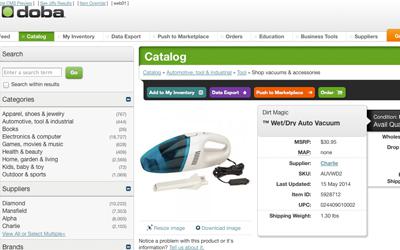 Step 3) Add that product to your inventory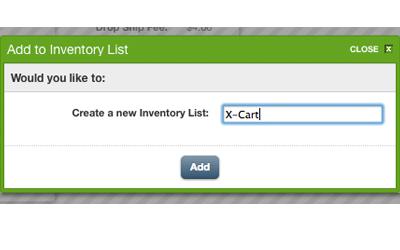 Step 4) Go to "Your Inventory" Here you will see all the items that you had previously selected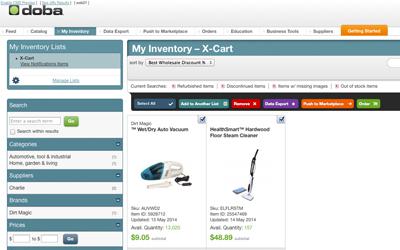 Step 5) Click on Data Export and select your Inventory. Once your settings are selected click download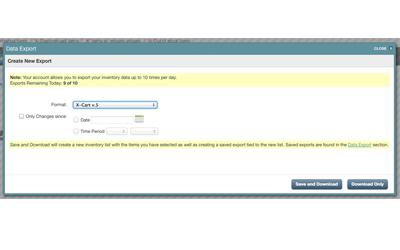 Step 6) Open Your export in Excel or similar program. Double check everything to make sure the information is correct and is what you wanted
Step 7) Log into your X-Cart account and go to "Import". This will be found under "Catalog"
Step 8) After you import your data from Doba into X-Cart you will be able to view and edit the products
For more information about Doba visit their website at https://www.doba.com/partners/xcartf to try a Free Limited Membership!