Cross boarder online trade is one of the most popular segments in the field of eCommerce. And expanding your business to the Russian market is one of good opportunities. This is evidenced by several figures:
The Russian Post reports that in 2013 online purchases from abroad accounted for about 75% of the total volume of international mail.
According to iKS-Consulting, the eCommerce turnover in Russia in 2014 will grow by 15%, up to 10.9 trillion rubles. The total volume of purchases in Russian and foreign online stores will exceed 1.4 trillion rubles, which is a third higher than in the previous year.
According to Morgan Stanley, in 2015 the volume of e-commerce market in Russia will reach USD 36 billion, and its share will rise up to 4.5%.
Unfortunately, many foreign stores can't enter the Russian market due to difficulties in arranging the shipping and setting up the processing of payments online. PayU experts will speak about the ways to decrease the risks or aviod them at all.
Agenda
Pitfalls of cross-border trade: risks of sellers and ways to avoid them
Special features of e-commerce market in Russia: what the buyer is afraid of?
Prepaid purchase = purchase made. How to enable the buyer to pay online the shipping cost only, while the order itself will be paid upon delivery
About the Speaker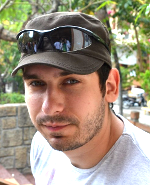 Sergey Budyakov
Product Manager of PayU currently, Sergey has a large experience in web and in eCommerce in particular. The founder of a successful online store selling Apple goods in Russia, he knows what problems a Russian online merchant faces, so you will get the info at first hand. Sergey has also got vast experience in SEO and runs a number of other online projects.
Registration, time and date
See you on October,the 16th, at 1pm EST/10am PST