How To Do Smart Keyword Research For SEO and E-Commerce Success

Over the last couple of years, some significant internet milestones related to effective keyword research have made news headlines.
On March 12, Google published a doodle marking the 30th anniversary of the World Wide Web. Seven months earlier, Google celebrated its 20th anniversary with a digital video doodle encapsulating two decades of popular search query trends.
The history of search engine optimization is not as clear-cut as that of the web and Google, but it is estimated that the practice of keyword targeting started a few years before Google came on the scene.
Even though SEO and online marketing have evolved considerably over the last couple of decades, keyword analysis is still an unmovable pillar. Choosing good keywords for search engines continues to be an activity that will likely never go away, no matter how often Google and other major search engines update their algorithms.
If your SEO keyword research strategy is strictly limited to trusting the recommendations of your favorite keyword tool, you should know that your competitors are probably running circles around you with techniques such as manual SERP evaluation, long-tail research, head terms, target audience potential reach, search traffic analysis, and others.
Becoming a smart keyword researcher could be the boost your e-commerce website needs to rise above the rest of the nattering nabobs in your niche. Effective keyword research for SEO is something you can master with the right know-how and resources, which we have conveniently organized below for the purpose of making it easier to understand the process.
What is Keyword Research?
Simply put, keyword research is an SEO process that involves figuring out the search terms that a website should cultivate for the purpose of securing a high rank on the search engine results page (SERP).
When you perform keyword research, you are essentially exploring the ways internet searchers use language to discover things they are interested in. There is more than just driving traffic to websites with specific terms; smart research can also provide you with intelligence about competitors, ideas for content marketing, understanding of consumer trends, and figuring out the needs of your audience.
Why Should You Care About Keyword Research
As previously mentioned, search engine keywords are the unmovable pillars of online marketing.
Like it or not, your potential customers are more likely to find your e-commerce store by means of an internet search query than by any other method. This does not mean that other marketing methods are dead. In fact, legacy advertising such as radio commercial spots are working quite well for many online brands in 2019, but you can't deny the immense growth potential that search engines can provide to your business.
To give you an idea about why you should care about keyword research, consider the following 2018 statistics:
More than 3.5 billion searches are conducted on Google each day.
More than 49% of the global population accesses the internet for the purpose of conducting internet searches.
WordPress remains a dominant platform, powering nearly ⅓ of the internet and leaning a large marketplace of SEO-friendly themes and plugins. However, when it comes to ecommerce, it lags behind other platforms like X-Cart and Shopify.
A little more than half of all internet search queries are made on smartphones, and quite a few of these searches are for goods and services.
Keyword Research Checklist
The basic keyword research process goes like this:
Start with a broad search term like "hotel." Through an iterative process, you reveal more potential candidates, which may or may not ultimately make it to your final list of keywords. For example, "cheap hotels" and "pet-friendly hotels."
The goal is to expand your list by revealing all (or at least a great number) of keyword options. You might wind up with a list of thousands.
Competitive research that takes into account metrics like traffic and cost will guide you along the process of refining the list so that it only includes keywords that fit in your budget and stand a good chance of being clicked by searchers.
Getting started with keyword ideas should begin with answering the following question: What is the desired effect? Let's say your sporting goods e-commerce site recently got a great deal on Spalding Infusion basketballs, the kind with a built-in micro pump that has become rare and hard to find.
For the record, Spalding stopped manufacturing Infusion basketball years ago, so there is a good chance that a few prospective buyers are looking to snap up the last of them. If you want to move this stock quickly, you should start with specific brand terms, which may not result in the most page views but will certainly increase conversion potential.
Product terms for the aforementioned item would be of interest to prospective buyers looking for self-inflating basketballs, particularly the type designed for street courts. These terms are generally harder to work with, but they generate traffic, which can eventually transform into brand awareness for e-commerce stores since visitors are bound to shop around and see if you have more interesting items.
Competitor terms are mostly used for paid search marketing campaigns, but they can also provide valuable intelligence since they offer a glimpse of how the competition and your peers made it to the top of the SERP. Substitute and complementary terms are usually researched with the Google AdWords Tool because they are more likely to be used in paid search marketing campaigns.
Audience terms are similar to product terms, but they cast a wider net and invite prospective shoppers who like to browse. These terms, which are often called "blogger keywords," are ideal for content marketing strategies.
If you have access to talented content writers, be sure to provide them with a Google Keyword Research Tool report of audience keywords so that they can craft interesting content that can be shared on social networks, thereby increasing traffic and thus attracting Google's further attention.
The concept of "audience keywords" simply refers to the idea that Google can generate lists of additional terms that have been historically shown to be of interest to people searching for one of your main keywords. Think of it like this:
You're a hotel provider and Bob wants to take a Paris vacation. His research on the area runs the gamut of cultural attractions, restaurants, hotels, and flight options. Would it mean something to you to know which apparently unrelated terms have been proven to dovetail quite nicely with a jaunt to Paris? The power in audience keywords lies in the fact that it reveals a universe of ancillary interests that you never might have guessed would convert well for your hotel category.
1. Using Google Trends for Keyword Research
Now that you know about keyword categories, the time has come to make a seed list through brainstorming and manual research. Coming up with good ideas for your keyword phrases is a crucial step of the process, so be sure to follow all steps below:
Free keyword discovery: Assuming you have installed Google Analytics on your e-commerce site, you already have access to a keyword tracker. Dig into Google Webmaster and take notice of the search terms that have brought visitors to your store. Google Autocomplete can be elucidating, but not as much as Soovle, a tool that you should certainly bookmark.
2. Getting Branded Keyword Reports
This is the part of the process when you turn to the Google keyword report, but you also want to include second opinions from established SEO tools such as Moz. While starting and ending with Google is something that most, if not all, SEO professionals often do, you will also want to explore variances provided by the Bing and Yahoo keyword research tools.
Pay attention to all the parameters you can play with so that you can set them according to what you know from your audience. If you prefer to stick to a single commercial solution, make sure it includes a long tail keyword research tool.
3. Refining Keyword Lists With Additional Research
Seasoned SEO professionals will tell you that a few of your best keywords are worth more than the total in your list. With SEO for e-commerce sites, there will always be a limit to the number of keywords you can focus on. Basically, you want to refine your list by process of elimination, which means taking out the least interesting search terms.
Going back to the example of Spalding Infusion basketballs, smart keyword research probably revealed hundreds of audience keywords that you will not be reasonably able to optimize for unless you are willing to compete against such heavyweight sites as the league-supported store, NBA.com. Keep in mind that your intention is to move the basketball stock you acquired, and this means sticking to branded keywords that make sense.
For example, NBA.com focuses on the latest and greatest items in the basketball universe so probably isn't looking to unload many out-of-production basketballs. So while the term "basketball" is dominated so thoroughly by the league site you shouldn't even dream about it, and certainly not waste any time trying to rank for it, the term "Spalding Infusion basketball" is a different story. Focusing on this branded keyword takes you out of direct competition with NBA.com and issues a direct appeal to that smaller group of people who are looking to buy exactly what you're selling.
Make sense? Take the specific path less traveled in order to avoid being trampled by the big guys.
Paid or not? When refining your keyword list, you will notice that the Google tool provides degrees of competition. It should be noted that this information is related to an AdWords campaign. If you intend to start an online store based on the strength of paid search marketing campaigns, it makes sense for you to focus on this data, but if you only have organic SEO in mind, you will be better off refining your list with the Moz Keyword Analysis tool, which is available on a subscription basis.
Needless to say, if your keyword research reports include terms that you feel are negative or derogatory, feel free to exclude them from your SEO efforts. There are strategies that call for the transformation of these negative keywords into search terms that you can use to improve SERP ranking, but they require careful content marketing that should only be handled by SEO professionals.
The final step of your keyword refinement process involves semantics. The keyword lists created by the research tools you use will feature terms that are tightly connected to each other. While you mostly want to keep those search terms that present higher search counts, you will want to make a note of synonyms and related terms for the purpose of special content marketing.
Let's say you decide to write a blog post that tells the story of the Infusion basketballs and why micro-pump technology can seldom be found, this is the type of content where you will want to include all semantic terms. When you have featured content with semantic considerations, you will attract visitors who are more likely to develop brand loyalty.
How Long Does It Take to Research Top Keywords?
Most keyword research tools provide you with the reports you need almost instantly because they connect to powerful keyword ranking APIs, usually from Google and Bing. If you are looking to create an online store stocked with many products, you will likely spend significant time thinking about potential terms and playing around with the settings of your keyword planner.
Once you get into paid search advertising, you will evaluate keyword difficulty and how it stacks against your Google AdWords and Bing Ads budgets, and this will take up even more of your time.
As for content marketing, blog post keyword research does not take long at all. However, you may want to take your time selecting the angle and devising a social media strategy to distribute the content.
Staying Up-to-Date With Keyword Research
Do not be surprised if your first smart keyword research session turns you into a budding SEO practitioner. There is a lot to learn about this particular aspect of online marketing, which happens to be very dynamic. Staying abreast of Google search engine algorithm changes and keyword trends will only improve your SEO skills, and pretty soon you will find yourself using your competitor keywords to climb up the SERP.
With the above in mind, here are some websites you may want to bookmark, follow or configure into your RSS reader:
In the end, while the importance of keyword research cannot be understated, any SEO professional will tell you that getting SERP tunnel vision is not recommended. The Google search algorithm relies on quite a few signals for the purpose of assigning SERP rank. For example, an e-commerce store hosted by a terrible provider known for extensive downtime will be penalized on the SERP.
Choosing the right web hosting provider and e-commerce platform may ultimately play a significant role in attracting Google's ranking signals. In the first case, different services at the same price point might have vastly different performance when it comes to factors like site loading speed, which is a huge deal to Google these days.


With the latter, some have built-in SEO tools or sleek design templates built for speed-loading.
Search trends come and go, and the same can be said about keywords. For this reason, you should keep a close eye on your Google Analytics reports and figure out, for example, why visitors who searched for Infusion basketballs are still arriving months after you ran out of stock. To truly stay on top of your keywords, you'll need a good rank tracking tool that updates daily and maintains a long history of ranking data. In either case, you will need to look into referrers as well as trends to figure out how to make the most out of this traffic.
Subscribe to Our Weekly Newsletter to Get
Expert-Backed

Tips Straight Into Your Inbox

One email a week, we promise.

Awesome! You won't be disappointed 😉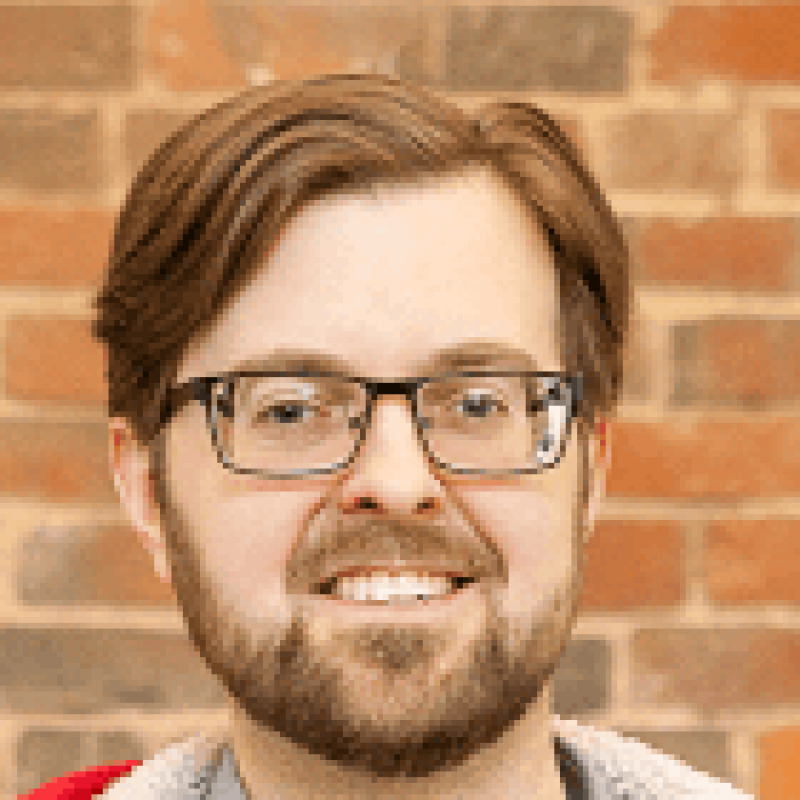 Gary Stevens
a front-end developer
Gary Stevens is a front-end developer. He's a full-time blockchain geek and a volunteer working for the Ethereum foundation as well as an active Github contributor.