X-Carters, I have very good news for you! We're pleased to release the latest from Bongo International, Bongo Extend and Bongo Checkout. These modules can be deployed just in time for the 2014 holiday season.
Bongo International was developed to enable consumers and businesses overcome the obstacles associated with international eCommerce shipments and orders. Bongo supports over 250,000 customers in over 200 countries and territories, as well as US and EU online.Bongo offers solutions for any size business interested in expanding globally. Bongo Extend helps retailers easily accept international orders from your online store. Bongo Checkout enables retailers to safely accept international orders and protect against fraud. Bongo Export's integrated solution provides a seamless experience for international shoppers.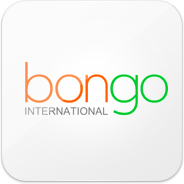 Currently, X-Cart 4 Classic is integrated with both Bongo Extend and Bongo Checkout. For the sake of simplicity both integrations are available within a single module – Bongo International. The module is compatible with X-Cart v4.4.5, v4.5.5 and with all the 4.6.x branch.
Bongo Extend Plug in
This option provides a quick and safe experience for your international consumers, requires no regular maintenance, and can be implemented in less than 30 minutes on average.
Fast Implementation allows sites to begin taking orders in as little as 30 minutes.
Intact consumer analytics means you'll maintain all consumer data and tracking capabilities on your site.
Increased international conversions by reaching new customers worldwide without the complicated logistics involved in international shipping.
Complete landed costs and localization create a simplified customer experience
1-5 day global transit to over 220 countries and territories.
Bongo Checkout Platform
This solution removes the risks associated with international eCommerce transactions while providing a seamless transition to convert International traffic in addition to domestic. Our integrated solution provides:
100% fraud free transactions plus Bongo pays retailers in US dollars.
70+ accepted currencies allows consumers to shop in their local currency.
59 payment options ensures consumers are able to use their preferred method of payment.
IP detections will default currency and language settings.
Itemized costs are displayed in local currency, including shipping, duties and taxes.
Removal of any items that are banned due to export compliance or import compliance issues
No fees, keep 100% of your current margin.
Online retail spending has been consistently increasing year-over-year. The trend is expected to continue for several more years with rapid growth in the UK, Germany and USA as well as smaller markets worldwide. Don't miss out on potential new markets, talk to a specialist about which Bongo International solution will work best for you.