Meet X-Cart team in New York, Orlando and San Francisco this September

Hello friends!
We can't wait to meet you again. After a meetup in London this winter, as well as a very recent trip to Chicago, where the delegation of our company had pleasure to talk to so many clients and partners of X-Cart, we feel even stronger desire to get your direct feedback about what we're doing.
Thanks to the sponsors( PayPal, Avalara and TotalServerSolutions), it is going to happen this fall! The participation is FREE for you, all you need is to select the nearest city from the list below and register. And attend! 😉
New York, NY – September, 12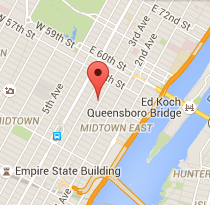 Where:
Courtyard New York Manhattan/Midtown East
866 3rd Avenue
New York, NY 10022
When:
12, September 2015 (Saturday)
3pm-7pm
Register for New York Meetup
Orlando, FL – September, 14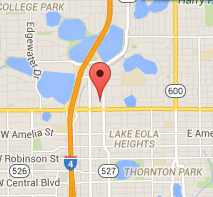 Where:
Courtyard Orlando Downtown
730 North Magnolia Avenue
Orlando, FL 32803
When:
14, September 2015 (Monday)
6pm-9pm
Register for Orlando Meetup
San Francisco, CA – September, 17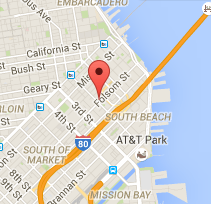 Tell us about your pain: Talk to X-Cart tops
We're "rotating" the team travelling to the US, thus increasing your chances to meet the exact person you're working with.

The new face this time is Konstantin Soldatov, who rules 3 departments: Design, Custom Development and Special projects. So if you have a vision what to change in the service depts, if you order custom projects with us and have feedback to share, take your chance to meet with Kostya and discuss the state of the things with him.

Alexander Dyatchkov, the head of support team, is already implementing important changes to the support scheme, but is still hungry for your feedback and ideas. He is also the heading the Hosting team. X-Cart hosting is changing and growing fast, and you can share your vision of what can be improved here too.

Tony Sologubov, X-Cart Community Manager, is a friend of all X-Cart 5 developers and the author of most articles in the knowledge base. If you can not find the user manual to some complicated feature, or if you're trying to develop a module and feel lost in all those classes and models of OOP, grab Tony to discuss it.

Alex Mulin aka Ambal, a new Product Manager of X-Cart 5, also running Sales and Marketing Department, as well Business development in X-Cart, and being the Product Manager of X-Payments, he is the right person to talk about X-Cart 5 future, payment processing, PCI DSS compliance, credit card storing, subscriptions, as well as hockey, Olympics, tanks, planes, history and hundreds of other things.
Meet the sponsors

For over fifteen years, Pitney Bowes has been helping businesses successfully develop and manage their cross-border Ecommerce businesses by providing:
Up front and guaranteed fully-landed costs including duties, taxes, brokerage fees, parcel protection and shipping
Product classifications and ratings
Country-specific export/Import compliance
Documentation management
Prohibited goods screening
Reliable coordination of parcel management across borders including routing, logistics, tracking, insurability and last mile delivery.

PayPal processes almost 12.5 million payments for customers per day. It is a truly global payments platform available to people in 203 markets, allowing customers to get paid in 100+ currencies, withdraw funds to their bank accounts in 57 currencies and hold balances in their PayPal accounts in 26 currencies.
AvaTax instantaneously and accurately calculates tax in more than 10,000 taxing jurisdictions. It connects to X-Cart applies the correct sales tax, based on accurate product taxability rules and precise geolocation. Avalara provides end-to-end compliance and accuracy for all your transactional tax needs.
Total Server Solutions is an industry leader in e-commerce & cloud hosting. They specialize in high performance cloud hosting, managed dedicated servers and e-commerce solutions. Their expert technicians are always available to help our customers succeed, no matter what the challenge.


Simplify Commerce is an all-in-one payment solution that makes it easy for startups, small-to-medium-sized businesses and nonprofits to accept card payments securely. Built by MasterCard, a global leader in the payment industry, this turnkey payments platform offers tremendous value for businesses through a variety of in-demand payment features. Developers love the tools they provide to simplify development.
Subscribe to Our Weekly Newsletter to Get
Expert-Backed

Tips Straight Into Your Inbox

One email a week, we promise.

Awesome! You won't be disappointed 😉

Ksenia Emelyanova
Marketing manager at X-Cart
X-Cart copywriter, PR and Marketing Manager, I came to eCommerce company in 2009 as a customer support assistant, went on to work as a Project manager in the Custom Development team to discover the needs of e-merchants and deliver the projects that meet their needs. This experience gave me a deep understanding of how things work from both a developer's side and a user's point of view, and it really helps in creating articles with love and care. Apart from eCommerce, I am a loving wife and mother, yogi and aerial hoop performer.