I noticed that the previous post by Alex Mulin – about New X-Cart 5 modules of June was quite popular. Well, the good news is that this month the list of the new modules is quite impressive too. The better news is that we see new integration modules by our partners too: the "STaM LLC" company developed several new modules for the Russian market, another their module is on Quality Assurance; Doba ( the drop-shipping company) made their products export fully compatible with X-Cart 5 too. The best news that even more modules are coming soon – and it does not affect the release dates of X-Cart 5 itself, as the team working on the core is still 100% focused on the core product. This "snowball" is getting larger due to a growing number of people who want to try themselves in coding for X-Cart 5 – and they like it.
But let's return to those modules which are already waiting for you in the marketplace.
By the way, Tony Sologubov is preparing the 3rd webinar for X-Cart 5 developers. This time we will speak about the payment gateway integration on the example of Dwolla, the previous 2 were about customizing the skin for X-Cart 5 and about developing modules for X-Cart 5 in general. The records of these webinars, as well as samples of code used, can be found in X-Cart 5 knowledbase .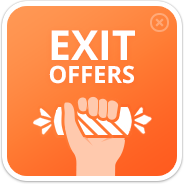 "Exit Offers" by Qualiteam – $49.00
Grab your visitors back right when they are about to leave your store and recover sales which you would otherwise lose! You can set up many exit popups to target different visitor groups. For example, you can create a simple offer for all visitors, and show a bigger discount to customers having items in their carts. Immune to AdBlock-like browser plug-ins, this is all about our new module "Exit Offers"!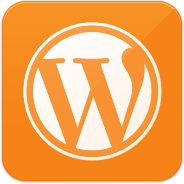 WordPress in X-Cart 5 by Qualiteam – $149.00
Seamlessly tap the power of WordPress, the world's most popular blogging software, to boost the efficiency of your ecommerce site. Capture long-tail traffic for betterSEO, engage and educate your community, enhance your credibility as customers learn more about you, your personality and your company. With the integration being previously available for X-Cart 4 Classic only,we developed the module for X-Cart 5 users too.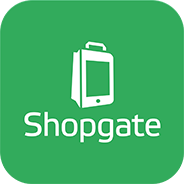 Adds an individual mobile website and a native app for iPhone, iPad and Android! Get powerful mobile marketing features like barcode and QR scanner, push messages and integrated mobile coupons. Gain new customers: As Shopgate merchant your products are automatically listed in the Red Laser App by Ebay.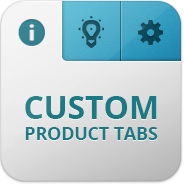 Custom Product Tabs by X-Cart – FREE in Business Edition
Enable additional custom product tabs on the detailed product pages. The more information can the customer find about your product, the more likely he is to buy it! The tabbed content is SEO friendly. Can work with text, videos, images or tables. Works with HTML tags and WISIWIG editor.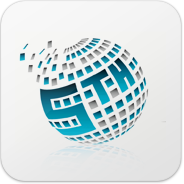 5th Dimension Logistics by Qualiteam – FREE!
Enables taking payments for your online store via 5th Dimension payment gateway (Payment Redirect Method). The 5th Dimension gateway, at the core of the Global Transaction HUB, is a PCI 2.0-Compliant Level 1-Validated Payment Application, which was initially developed to manage a private label payment card for the United States government. The gateway serves many of the Fortune 500 companies, as well as the US Armed Forces. Now it can serve your company too 😉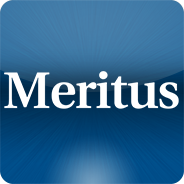 Meritus Payment XP by Qualiteam – FREE!
Meritus Payment XP Integration utilizes the Meritus global payment gateway which allows you to get paid wherever business takes you. Developed with card-not-present transactions in mind, Payment XP provides merchants with the ability to process credit and debit card, all in a PCI compliant solution loaded with tools to manage fraud and fight chargebacks.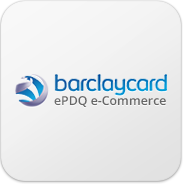 Barclaycard ePDQ eCommerce by X-Cart – FREE!
A simple and secure entry-level solution for taking payments for the merchants from the United Kingdom. A fully compliant PCI DSS solution: the customer is redirected to the payment page hosted by Barclaycard.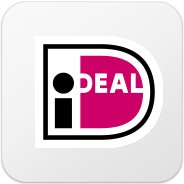 iDEAL Rabobank Professional by X-Cart – FREE!
A low-cost and virtually a risk-free real-time payment method to accept internet payments in the Netherlands. Developed by a Dutch banking community, iDEAL gives your customers a trusted, secure and simple method of payment, using their own familiar online banking environment.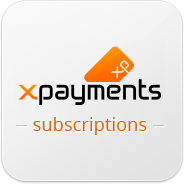 X-Payments Subscriptions by Qualiteam – FREE!
Do you provide services that require repeated billing (like hosting or technical support)? Do you deliver the goods periodically? Or do you need to accept payments in installments? If you can answer "Yes" to any of the questions above, this free module coupled with the PA DSS certified payment application X-Payments could be the solution for you!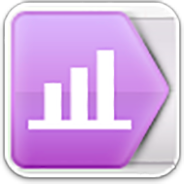 Yandex Metrika by STaM LLC – FREE!
Enables tracking and analyzing your X-Cart website e-commerce statistics with Yandex Metrika. Just like Google Analytics, this is a free tool that helps you increase the conversion rates in your store: monitor and analyze the behavior of visitors, evaluate the efficiency of your ad campaigns and more.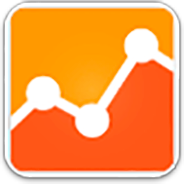 Google Experiments by STaM LLC – FREE!
This module integrates your store with one of Google Analytics features which enables a tool to run A/B web-site testing automatically. Comparing 2-5 variants of information presentation on your site pages, you can find the one which results in higher conversion rates and thus optimize the entire site step by step.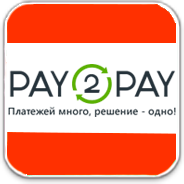 Pay2Pay by STaM LLC – $79.00!
PAY2PAY is a billing aggregator. Accepting payments via PAY2PAY means simple connection and high transactions security. PAY2PAY rates are quite competitive hence merchant saves on payment processing fees. It makes payment processing on your web-site simple and transparent