The David Allen Company is widely considered the world's leading authority in personal and organizational productivity. They provide education, training, and products which enable users to increase performance and meet critical goals and objectives.
This ground-breaking methodology is called Getting Things Done®, or GTD® for short. Decades of in-the-field research with these principles accumulated in David Allen's international bestseller Getting Things Done, The Art of Stress-Free Productivity. The company serves the corporate sector (including many Fortune 500 businesses) and the personal self-improvement markets. The David Allen Company produces and provides everything from in-house seminars and one-on-one coaching to a robust online membership business, physical products, a corporate e-learning course, webinars, and podcasts.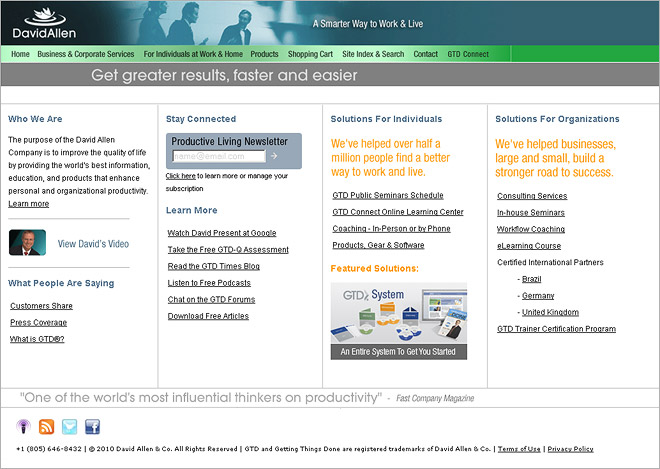 X-Cart and its parent company Qualiteam are not affiliated with, approved or endorsed by David Allen or the David Allen Company, which is the creator of the Getting Things Done® system for personal productivity. GTD® and Getting Things Done® are registered trademarks of the David Allen Company.