8 Reasons Why You Should Migrate to X-Cart [+ 16 Reviews]

Let me guess. Your X-Cart 4 online store is running pretty well now. And it's even driving some revenue. Nothing remarkable. But do you know that sticking with an outdated software brings new troubles every day?
Every time you want to add a new feature — enable AMPs, for instance, or make your store GDPR-compliant — you have to struggle. Why? First, you won't find any of these addons for X-Cart 4 in our marketplace. Second, you will have to hire a developer to code it for you.
Every time Google rolls out a big core algorithm update (e.g. mobile-first indexing, that will affect your search rankings!) you have to struggle again. Prepare to spend much of your personal time googling for the details. Then, ask your developer to code it for you, as X-Cart 4 is not mobile-friendly by default.
And the last example. Every time you hear that some dirty cow may compromise your store data… Already guessed? Right. You'll have to guard your store against fraudsters yourself or ask your devs for help, as X-Cart 4 security upgrades are rather hard to install. Otherwise, you risk losing your business.
What if I tell you that X-Cart 5 does it all out-of-the-box?
With X-Cart 5, your store will morph into a supersonic aircraft. Easily upgradeable, customizable, and secured with the latest technologies. It will look beautiful on any device, be it a mobile or a laptop. And it will have all those bells and whistles that every small business should have to compete with such big dawgs like Amazon, Macy's, and eBay.
If you feel like migrating your online shop to X-Cart 5, hurry to get in line by hitting the button below.
I'd Love to Migrate to X-Cart 5
A huge part of our customers have already migrated to X-Cart 5 and they had their considerations. Read on to find out X-Cart reviews and the reasons to migrate:
Why Customers Keep Migrating to X-Cart 5 Shopping Cart
It's been more than 5 years since we launched X-Cart 5. And, no doubts about it, we invest our best resources and minds into this new eCommerce software. And though X-Cart 4 is still supported and we are not planning to shut it down, it is already far behind.
We interviewed 16 fans of X-Cart 4 to find out WHY they made up their minds to leave this 'good old' platform in favor of X-Cart 5.
1. Because their X-Cart 4 store was not mobile-friendly out of the box, they were losing mobile customers
We migrated to have a mobile-friendly store. Randy Meppelink at BlindShadeMotors.com
2. Because there were fewer addons and built-in features in X-Cart Classic compared to X-Cart 5, which gave them less opportunities for business growth
We were using X-Cart 4 since 2008. Recently, we upgraded this to X-Cart 5 as we were advised that the version 5 has more advanced and secure features.
Before moving to X-Cart 5, we investigated a few other options with other companies. However, we found that X-Cart was the most flexible and customizable shopping cart compared to the others. Besides, X-Cart 5 had a lot of built-in features that X-Cart 4 didn't. Also, we had already trusted the X-Cart engineers and support team, so we weren't really worried about the migration to 5 from 4.
3. Because X-Cart Classic was a bit more sophisticated in terms of navigation and settings in the admin area
By contrast, X-Cart 5 had a low learning curve, which meant they could jump-start their new business almost in no time.
We had built out a fully functional BigCommerce store and had decided to leave X-Cart 4, but in the end, the BigCommerce platform simply could not perform to the level of X-Cart 5. I can expand on the reasons further if necessary. But it was primarily the ease of use and the add-on modules that brought us back and we launched the new site on our X-Cart 5 open-source platform.
It's important to note in this review that X-Cart 5 is a great ecommerce solution. I have worked with WooCommerce and a couple other solutions before. And though they are different in some ways and similar in others, X-Cart 5 has one edge over the others. It's easy to manage, learn and understand. The client learning curve is not only fast, but the simplicity and logic in the layout and function of its tool build both confidence and creativity and store administrator. They allow them to not just cautiously use it to grow the store and its presence but they instead engage and invite the administrator to get involved and dive right into the breadth of options and choices within the admin.
4. Because X-Cart 4 had a rather tricky upgrade system
That required them to invest much of their time and money. Plus, easy customization made upgrades even more complicated. The more customizations, the harder it is to upgrade.
Another point is upgrades. X-Cart 5 makes it extremely easy to upgrade whereas in Magento the costs are extremely high since a 3rd party developer has to get involved.
5. Because their X-Cart 4 store looked a bit outdated
They wanted a refreshed website, built with all the latest design trends, like vertical rhythm and Bootstrap Grid System, in mind.
From the front end the tool shines as well. It's fast, responsive and intuitive to anyone using the store. Its checkout process is clean and simple.
6. Because the UI of X-Cart 4 was less intuitive for customers, compared to X-Cart 5
The new version is even more graphically pleasing, and can be modified easily with different look and feel.
In 2017 we made the decision of upgrading to X-Cart 5. This decision was based on a number of factors, but our main priority was user experience. We wanted a new look for our older site, and to go along with it, faster load times.
7. Because they wanted to improve their SEO rankings
And X-Cart 5 offered all the latest tools, such as AMP pages and rich snippets, to improve their positions in Google.
8. Because they needed a higher level of security, which meant changing hardware and software
X-Cart 5 is PCI/DSS compliant using our Authorize.Net account with the Accept.js module. The new version will save us money on credit card processing.
This all started seven or eight months ago when UPS, which is a major shipping company in the US, notified everyone that as of December 31, 2017, their SSL requirement was TLS 1.2. As we investigated, we found that in order to reach that level of security that we would have to up our computer hardware and software. We copied the X-Cart folder and MYSQL database from the old server to the new server and found that certain aspects of the old cart and new server were not compatible. We asked for X-Cart's assistance.
And the last feedback is from a former Magento user, Gary Pettigrew, who moved his eCommerce business to X-Cart 5 and was never sorry about that.
Why did he prefer X-Cart?
First, because of the code structure, that is clear and organized.
Second, there's a Multi-Vendor option, that allowed him to set up a store with multiple vendors, like eBay or Amazon.
Third,responsive design that is fairly easy to tweak and customize.
Fourth, the ability to reach out to the team to report issues and suggest new features, which is a great bonus.
Well, read the full review below:
I'm familiar with the underlying framework Symphony and Doctrine. The code structure of X-Cart is very organized. The X-Cart team had a Multi-Vendor module that was more robust than others and because of the underlying framework, the client would be able to extend the module to his needs along with other parts of X-Cart. Theming for X-Cart is also fairly simple. As far as stability, there isn't a platform that's 100% stable. That's impossible, but the ability for the client and I to reach out to the X-Cart team to report bugs is a plus whereas not only is Magento support ridiculously expensive but I've dealt with them and they are terrible at coming to a solution. This means if you're on Community Edition, you'll have to rely on 3rd party developers to resolve a problem. There's a good chance even that will be expensive or will be a hack fix.
What Results Our Customers See After Migration to X-Cart 5
We are well aware that people, playing with an idea of migrating to X-Cart 5, have certain fears.
Some of them worry about stability.
Others think that there are not enough features yet.
A couple of them are under the illusion that X-Cart 5 is still in beta and is not ready for a production store.
Oh, stop it, stop it. There's actually nothing to worry about. We go big on quality assurance and thoroughly test-drive every new version we are planning to release. That's why the number of reported bugs is at the lowest level recorded.
We do keep an eye on the latest eCommerce trends and want you to follow them, too. That's why we add new awesome features, like GDPR, every month or so.
But don't take my word, have a look at what our X-Cart 5 customers say:
At this point, everything looks great and works great in our new X-Cart 5 store. I am one very happy customer! Thanks for talking me into moving to X-Cart 5! Well done!
So far all is well with the upgrade, X-Cart 5 is easy to use and fantastic platform.
We like the new version and it seems to work. Chirag Balani at Rudy Project
I like the cart. I like the results we are getting now. You are the experts with your cart.
Result 1: "The Move to X-Cart 5 Was Seamless"
Those who moved to X-Cart 5 know that the migration process is 100% stable. It is carried out in just a snap. With no headaches and downtime at all.
Within the last seven months we've tested it in and out and now we can assure you that it is absolutely safe.
We migrate your store data, basic settings, and minor custom features to our demo server, show you the results, and if you like what you see, we make them live.
Thus, your website stays up all throughout the eCommerce migration process, so you continue making sales and there is no loss of revenue.
The move to X-Cart 5 was seamless. Joe Sennott at BanknoteWorld
In terms of process and being kept up to date the migration was without fault. Everything went seamlessly.
I understand if someone sits on their sit for six months or a year but our was just a couple months between the initial install and being ready to launch.
Result 2: "There Are so Many Features That Can Be Used to Increase Sales"
1,000+. That's how many useful features our customers found in the X-Cart 5 built-in extensions marketplace after they migrated to the new eCommerce platform.
Now they do not have to waste time googling for the right tool and then pay a goodish sum of money to a developer to code it for them.
Everything is already there! Inside our admin area.
With the upgrade there are so many features that can be used to increase sales.
You're doing a great job. We appreciate so much has been built-in to the main product without the need for a dozen add-ons like we had to do with the old version.
There are a lot of apps you can integrate with X-Cart 5, such as Mailchimp. That's really helpful without asking the support team to customize our store.
Result 3: "Search Presence, Conversion Rates, and Order Volume Have Improved"
X-Cart is fully packed with the latest marketing and SEO tools.
For example, Mailchimp and Mandrill. These email newsletter apps can take your email marketing to the next level.
Or SEO health checker. It checks whether your eCommerce site is search-engine friendly. Or whether meta descriptions appear in search engines nicely.
No wonder our customers see positive changes in conversion rates and sales.
Everything has improved since our upgrade! Search presence, conversion rates, and our order volume! After our upgrade everything was converted over! Orders, products, users, discount rates, shipping packages, absolutely everything!
Result 4: "We Have Noticed a Large Increase in Mobile Traffic"
Yup. Lots of our users see the increase in mobile traffic. Why? The secret lies in mobile-friendliness.
X-Cart 5 goes with 80+ fully-responsive templates as opposed to only 6 in X-Cart 4.
So, those whose websites were not responsive at all, now enjoy browsing their stores using a tablet or a mobile phone. So do their customers.
Traffic is up, Google rankings have improved, most especially for individual products (manufacturer name and product serial number).
A great example is Elite Trimworks. They boosted traffic by 253% by making the site more user-friendly and responsive. Their new design template brought additional 33K of traffic from mobile phones.
We have noticed a large increase in our mobile traffic — it shot up to 45K users a month in January 2017, which I attribute to mobile optimization. That's the only element of our site that changed. All the content remained the same.
Result 5: "We Appreciate the Ability to Auto-Upgrade the Software"
Flawless upgradeability is one of the key reasons why our X-Cart 4 users migrate to the new platform.
What does that mean for you? It means that you'll be able to keep your online store up-to-date, that allows you to serve customers' needs better than the competition.
Now a bit of stats.
X-Cart 5 owners upgrade their stores 20 times more often. Major upgrades between branches, that go with new features and tools, are installed by 65% of X-Cart 5 users. Minor upgrades, to get the most recent bug-fixes and security updates, — by 80% of users.
In contrast, X-Cart 4 is a wa-a-a-a-a-y harder to upgrade. Only 4% dare to do it. It costs a lot. It takes a neat bit of coding. And it takes time.
The ability to auto-upgrade the software rather than the line-by-line code editing years past. Randy Meppelink at BlindShadeMotors.com
Result 6: "I'm Really Pleased with the Stability"
Your site is guaranteed to be up 99.99% of the time. Especially if you use our PCI-compliant eCommerce hosting. All the issues that may occur are fixed at the level of software testing.
I have to say I'm really pleased with the stability since this year. Richard Coogan at wrestlingshop.com
Result 7: "We Love the New Platform from Admin Perspective"
Lots of our customers enjoy the admin experience of X-Cart 5. They say it's easy to use and fast to understand.
It's fairly easy to add products and services, and enhance products with additional images. Lewis Schucart, editor of AOAI magazine
We love the new platform from the admin perspective. Having worked with both X-Cart 4 for years and having used the X-Cart 5 platform for a year, there is no comparison, the ease of use and functionality of the X-Cart 5 platform is fantastic.
The new design of the admin and ease of use is a major upgrade. Even with the hundreds of custom request we make each year, implementing and maintaining the mods in X-Cart 5 clean and very efficient. We would highly recommend switching/upgrading to the new version as soon as possible.
Result 8: "Customer's Shopping Experience Was Improved"
X-Cart 5 comes with the clean and elegant interface. It makes it easier for your customers to find products and make transactions.
As a result, conversions go up. And cart abandonment rates go down.
The new interface is truly a fabulous thing. Rick Meehan, Vice President at Marko, Inc
Definitely, our customer's shopping experience must have been improved with an elegant interface. It is easier for them to find products and make transactions.
After the migration customers are happy about the appearance of the site. Chandra I.S. Kahagalle, Luxury Perfumes
Result 9: "We Have a More Secure Environment"
Our hosting team keeps the software away from fraudsters.
They dig ditches around our 'cherished castle' and fill them with water to prevent Dirty Cow attacks. They set traps and let down nets to catch black hat hackers. And, of course, they regularly roll our security patches.
That's why security is another big thing that makes X-Cart 5 a bit better than X-Cart Classic. Jokes aside.
With the upgrade we have a more secure environment to continue our business.
Result 10: "We Appreciate Technical Support and Hosting"
Excellent real time customer support for a fair price and an affordable web host — that's why people are not afraid to migrate to X-Cart 5 eCommerce shopping cart.
They know that our tech guys, like Chip and Dale, will hurry to rescue them, when there's danger. And no, it never fails once they're involved, somehow whatever's wrong gets solved. There's no case too big, no case too small. When you need help just call.
Guessed the song?
We appreciate the technical support provided by X-Cart whenever we have any issues.
X-Cart offers what other ecommerce solutions do not. It offers a solid reliable tool with the added bonus of a support group you don't find at other solutions. The hands-on aspect of their support staff is what makes a big difference when working with an ecommerce solution. Lastly, I would like to highly recommend the X-Cart hosting solution for anyone's potential or existing X-Cart store. We tried other hosting solutions and when we moved it to the X-Cart one speed differences were extreme to say the least. 2-3 times as fast. Easy to maintain. Again excellent support and fair prices. I look forward to working with X-Cart again on future projects.
How X-Cart Team Helps Customers Migrate to X-Cart 5
Without the X-Cart team, none of this would have been possible. They made the migration process really easy! After the upgrade was complete, we even had the excellent help from X-Cart to make adaptations of our older store modules to have them work on the new version. This was a definite plus, as we were used to these modules and couldn't think to operate without them! There's not much more X-Cart could've done to make this process more smooth than it already was, so with that being said, I highly recommend X-Cart 5 and the migration/upgrade process they offer.
The support team was really helpful for the migration to X-Cart 5. They had a nice designer to design our new store as well as capable engineers.
When the day finally came to move X-Cart to the latest version. Version 5, we decided to work directly with X-Carts team to build out a new design and implement the latest features version 5 brought to the table. A ten-year-old site would need to be migrated to the latest platform and a new infrastructure put in place for the server to work with the latest version. Working with the team at X-Cart was a wonderful experience. They explained everything to us clearly and without any issue. They helped us map out a smart plan and put dollars and time deliverables to a clearly explained process document that allowed us to go back to the client and easily let them know next steps and stages in the build, design, and implementation of the new site. The client had specific requirements for the site that admittedly were not typical of your average install. X-Cart team was able to design a custom skin and code to allow those custom features to make the client not only happy but excited when they started using the new site. It's important to note the people we worked with at X-Cart. People like Olga, Diana, Sergey, Igor, Alexey, and Danila all deserve a shout out. Patient, professional and responsive are three words that come to mind in describing working with them in building, maintaining and upgrading the site. They made sure all milestones were met and worked through any and all issues to my complete approval along with the clients.
The transition was carried out by X-Cart professionals smoothly and efficiently. During the upgrade, whenever there was a problem, the technical support provided to me was excellent and commendable. It is a pleasure to be working with X-Cart professionals due to their professionalism and efficiency.
I have to give full credit to the programmers at X-Cart as we had very little to do with it other than change some content on the homepage. The team was able to implement most of our requirements.
***
Oh, you've read that far? Good job.
Then, I'm 99,97% sure that now you understand why migrating to our new X-Cart 5 shopping cart is worth it.
Done right, it will inevitably bring you improved positions in search engines together with customers pleading for more, more, and more.
Still afraid? Got it. Here are nine reasons why re-platforming should not thrill you down your nails.
Subscribe to Our Weekly Newsletter to Get
Expert-Backed

Tips Straight Into Your Inbox

One email a week, we promise.

Awesome! You won't be disappointed 😉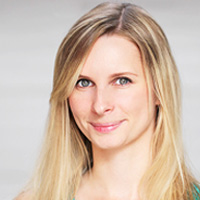 Helen Golubeva
SEO and Content Marketing Specialist at Seller Labs
Helen is an SEO and Content Marketing Specialist at Seller Labs. She has been creating and planning content for over 10 years, with 5+ years specializing in eCommerce.