#development

67 Point Ecommerce Website Development Checklist + Cost Considerations
You can't just use any website builder when developing an ecommerce website. There's just more to it than your average blog. In addition to the design, you have to deal with information architecture, complex web applications and secure payment processing. Not to mention a whole slew of additional functions like checkout process and other complex […]
Subscribe to Our Weekly Newsletter to Get
Expert-Backed

Tips Straight Into Your Inbox

One email a week, we promise.

Awesome! You won't be disappointed 😉
There are no posts found. Try changing filters settings.

How to Write a Website Proposal for eCommerce Website Design or Development Projects
As designers or developers, your passion is creating beautiful and functional websites for your clients. It's the research, wireframing, color palettes, and overall aesthetics that really gets you going. But as much fun and fulfillment the design aspect may bring, what is equally important to consider is how to land these projects in the first […]

Step by Step: Migrating from Magento 1 to X-Cart
How do you migrate from Magento to X-Cart on your own? Get this tipsheet to know the answer.

How Much Does Website Development Cost in 2020?
Website development costs are some of the largest investments that new eCommerce retailers face. But how much, exactly, does website development cost in 2020? Well, unfortunately, naming an exact figure is difficult. The cost of a new (or improved) website will depend on the scale of your site. It will also depend on the approach […]

How to Choose the Right Web Technology Stack for Your eCommerce Business
If you want to develop a website, one of the first issues to solve is an appropriate tech stack for your project. The chosen technologies are in charge of the scalability of your website. Additionally, your platform should work fast since 47% of users expect websites to load in less than 2 seconds. So, there […]

11 Web Design Software & Tools To Help You Build An Awesome Site (Without Any Tech Knowledge At All)
Did you know that 94% of the impression a website makes on a visitor is related to design? A web design encourages visitors to interact with the website, its features, and the products offered. The whole design process revolves around smoothening the user experience, which comes off as a key challenge for a UX designer. […]


How to Become a Web Developer + Get Paid Freelance Work In 3 Months
The global ecommerce industry is expected to grow 78% and become a $7 billion dollar industry by 2020. With more on more businesses going online, the need for web development skills are booming. Many of these companies are turning to freelancers and agencies to help build and maintain their ecommerce sites. According to the U.S. Bureau […]

40+ Best Courses and Blogs To Study Web Development From Scratch
Web development isn't always easy. There are virtually countless details to consider. The bright side? The more you create, the more you get to learn stuff. The internet is a fantastic resource for web development courses. Established developers share their knowledge on web development blogs. With so many blogs out there, it's hard to keep […]

40+ Best Web Development Tools That Improve Productivity
Looking for the best web development tools to revamp your eCommerce site? Or maybe you want to learn web development and the top tools available. We've got you covered. We evaluated 300 website tools and figured out the top web developer tools based on reviews, site ranking, and value overall. We've also categorized them based on tool […]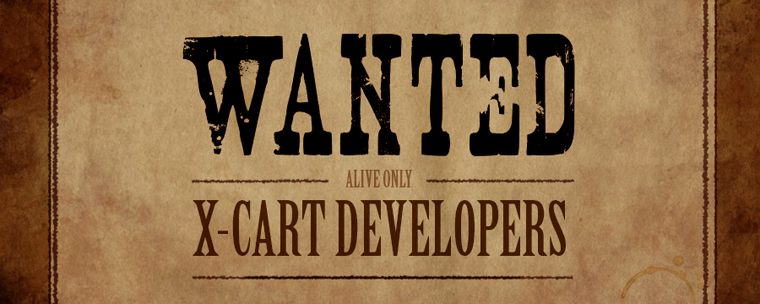 X-Cart lists developers on the website
Are you representing a WebAgency or Studio which develops X-Cart based sites for merchants? In this case you may want to drive more leads by listing in our marketplace - especially now when we offer to list you for free!
Load more posts