#holiday ideas


Supply Chain Issues: Take These Steps to Prep for the Holiday Shopping Rush
Did you know that goods that haven't left China yet won't be delivered in time for the Christmas holiday? With supply shortages up 638% in the first half of 2021, it's safe to say that we are facing a record-breaking shipping crisis. And it's getting worse by the day, spurring shortages of consumer goods and […]
Subscribe to Our Weekly Newsletter to Get
Expert-Backed

Tips Straight Into Your Inbox

One email a week, we promise.

Awesome! You won't be disappointed 😉
There are no posts found. Try changing filters settings.

Unmatched Sales Performance for the Holiday Season: Checklist and Recommended Apps
Dive in and polish your site to ensure smooth customer experience with this checklist accompanied by ready solutions for X-Cart.

Interview with Steve Stoyanov + 13 X‑Cart 4 Modules by CFL Systems at Zero Cost
Outside of writing code, X-Cart team loves to socialize — arrange meetups and hang out with x-carters in NYC & London, chat with them on the phone and play email ping pong 24 hours a day. That's exactly why we have so many friends and associates we are close to. For a decade he has […]

Shipping tips: 4 Ways to Rule the Holiday Season
Have you got everything arranged for smooth shipping during Holiday season? Here is a quick guide for you. Besides shipping tips, it also includes the important dates you'll need to know to make sure your orders get where they're going before Christmas day, as well as Holiday Closures and dates for additionally modified services.

Ready For Cyber Monday? Holiday E-Commerce Strategies To Boost Sales with Google Shopping
One of the top sales channels currently available to store owners lies with Google Shopping and Product Listing Ads, and during the holidays, Google Shopping campaigns have an exponentially higher potential to drive very qualified consumers to your product pages.

Halloween is here and Christmas coming. How to boost sales using some holiday SEO magic?
Certain events and holidays have obvious impact on your customers behavior and while some occasions decrease shopping activity of online visitors, others make them rush around the web searching for goods and services corresponding to the circumstances. So, why not to capture the full benefits of it?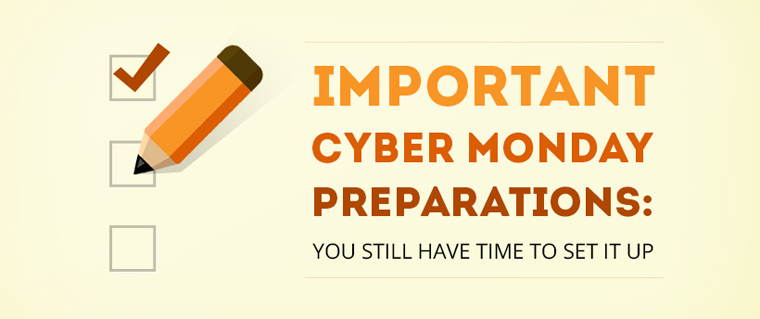 Important Cyber Monday Preparations to do in your Online Store
E-commerce firms are gearing up for Cyber Monday deals this year. The day falls on December 2 after the Thanksgiving. In year 2012, Cyber Monday sales hit a whopping $1.7 billion up from $ 1.3 billion in year 2011. This was over 20% rise from sales in year 2010. However, most online traders usually start their Cyber Monday deals long before the actual period. Statistics have shown that about 75% of online shoppers usually start their shopping on the preceding day. There is thus little time to spare for e-commerce manager. It is crucial to work on the tasks below now, otherwise, due to the holiday rush, problems may result...

Xmas Sales Season is On Its Way!
1. Our list of extras for X-Cart has been updated. Three new features have been added: Next-Previous products: Viewing products inside a category is easier now: two links, 'next' and 'previous', make it simple and convenient. Color Swatches: Want to show all the variety of tints you offer to your customers? Color Swatches will demonstrate […]
Load more posts