X-Cart New Apps & Themes: Hurry Up, Product Notes, Agile CRM, Bundle Products, and more

Hey, X-Cart followers! I am here to tell you about the newest X-Cart apps and themes available on our marketplace. We've got some excellent tools for admin and something for better sales, too. Check them out!
X-Cart Classic (4x) New Addons
As for the enhancements to the existing features, New eWay Responsive Shared Page method with 3D Secure, PayPal, MasterPass and Visa Checkout is now available.
X-Cart 5 New Addons
We do not forget about our existing modules, either, and keep enhancing them. So, let's see what's new there.
For the Make/Model/Year module we added the ability to assign clean URLs for the filter results page. Also, now you can define if a product is available for all the filters.

What's more, you may now use the Make/Model/Year filtering together with CloudFilters and CloudSearch.
And there's more to the CloudFilters service. The filters are now available on the brand products page generated by the Shop by Brand module.
New design templates for X-Cart Classic (4x)
New design templates for X-Cart 5
Subscribe to Our Weekly Newsletter to Get
Expert-Backed

Tips Straight Into Your Inbox

One email a week, we promise.

Awesome! You won't be disappointed 😉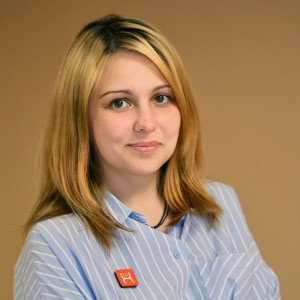 Anastasia Zhavoronkova
Marketing Coordinator at Seller Labs and X-Cart
Anastasia has over 8 years of experience in the eCommerce industry. Having been a Customer Care agent in the past, she knows exactly what eCommerce merchants' needs are, and uses her knowledge in Marketing to bring value to the community by sharing her thoughts on relevant topics.