X-Cart templates
X-Press Yourself with X-Cart Design Templates
Save your time and money
Align your shopping cart look with your brand
Work seamlessly with X-Cart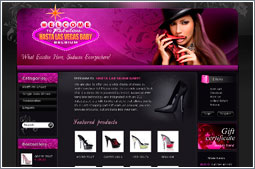 Need unique design?
Check our portfolio
Each template includes graphic Photoshop files for your shopping cart home page and one "inner" website page that you can either integrate with your website directly or opt to have X-Cart handle integration.
Twelve skin templates with professional e-commerce design are available for free to all X-Cart users as a part of X-Cart shopping cart software. All the templates are compliant with the W3C standards, have a CSS-based layout, are optimized for search engines and are displayed well in modern web browsers.
Custom skin templates
There are several ways for X-Cart users to get a custom design template for their online stores:
order our web design service and we will create a unique website design tailored to match the products you sell
purchase a template and either integrate it yourself or order our design integration service
customize a free skin template bundled with X-Cart shopping cart software
Online demonstration of skins bundled with X-Cart
Please click on a skin thumbnail to see online demonstration.
Have something else in mind? Find out more about our custom Web design services from an experienced team of X-Cart professionals or contact us.