←
Back to Blog
Under the Hood of Automotive eCommerce: How to Sell Wheels and Tires Online
Today, more and more auto parts businesses are tapping into digital commerce, and the automotive tire market is no exception.
Since 2020, eCommerce sales of replacement tires in the United States have increased by 45%, while sales at physical stores have declined by 11%, according to Aftermarket News. Additionally, they report that the average price of a tire sold online has increased 54% over the past three years, while the price in stores has increased 32%.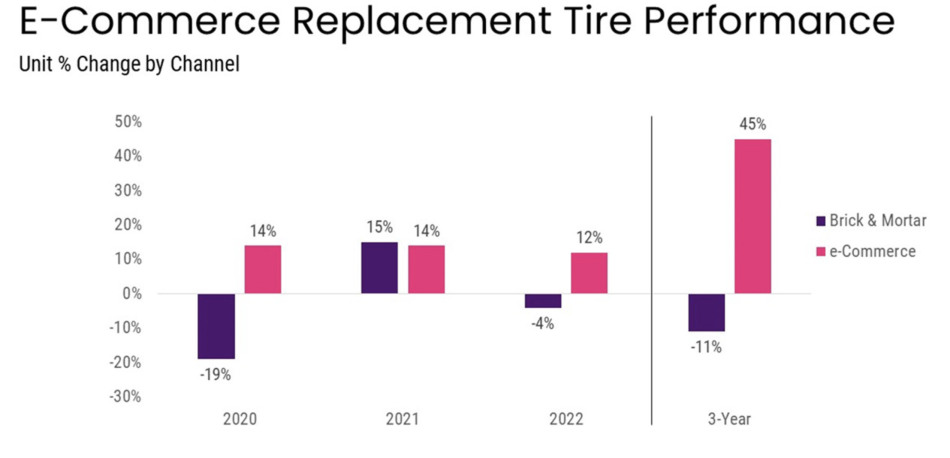 There is no better time to establish an online presence for your wheel & tire business and take advantage of the automotive e-retail market than now!
Selling auto parts online, however, calls for a dynamic business strategy, robust technologies to fuel your business growth over time, and preventing the potential pitfalls.
Throughout this article, we will shed light on the best eCommerce tools and technologies you can use to sell tires online, highlight the primary challenges online tire retailers face, and provide solutions for streamlining eCommerce business operations, improving operational efficiency, and maximizing profits.
Why Wheel & Tire Businesses Should Tap into eCommerce
The two most critical factors that accelerate eCommerce adoption in the automotive aftermarket industry are: shifting consumer behavior and growing competition among auto parts retailers. They also ring true for the wheel & suspension niche, where eCommerce is quickly becoming a new normal.
Let's take a closer look at each of the two factors mentioned above.
1. Evolving Consumer Expectations
For buyers, purchasing online is a more beneficial alternative to in-store shopping due to the flexibility and ease of product search offered by auto parts eCommerce websites.
Did you know? According to SEMA, 83% of tire buyers start their shopping journey online by reading reviews and visiting several web stores, doing their tire research at their own pace and from the convenience of their homes.
Despite the recent fall in inflation, U.S. drivers still tend to stretch their car maintenance expenses, comparing prices online and seeking discounts. This is where we come closer to another reason for tire businesses to solidify their online brand awareness – competition.
2. Tough Competition Among Car Parts Retailers
In a highly competitive auto parts retail market, delivering a supreme online shopping experience is no longer an option, but a necessity, if you want to stay ahead of the pack.
For example, did you know that three out of four car parts buyers look through five or more auto parts websites before buying online? In addition, 59 % of those shoppers will likely visit an online store only once (twice, at maximum!) and never return if it has a clunky digital interface or poor navigation.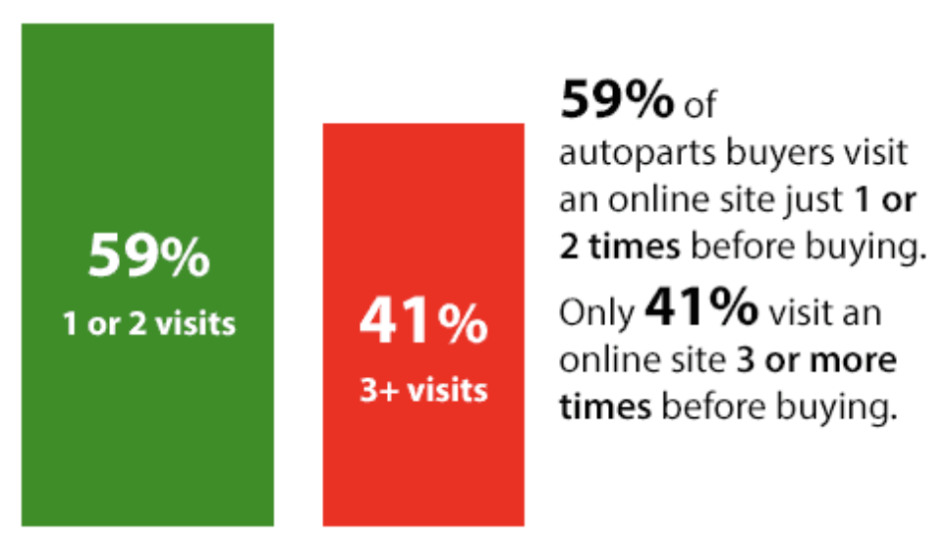 Having an eCommerce website is a must to get in front of consumers where they are looking and engage them in their initial buying journey.
However, online brand visibility is not enough to get shoppers to convert. You'll need to build (and constantly improve!) an appealing, high-performing online store that meets the expectations of tire buyers, aligns with your core business specifics, and and answers automotive industry needs.
How to Build an Automotive eCommerce Website to Sell Wheels and Tires
Streamlined internal business operations and facilitated and pleasurable shopping experiences are critical if you want to sell auto parts profitably. Given the specifics of the wheel & tire niche, we've jotted down the list of essential features and tools to help you with that.
Must-Have Features for Your Wheel & Tire eCommerce Website
Features for online retailers:
Features for wheel & tire buyers:
→ streamlined and automated
catalog management
→ easy access to broad product
portfolios
→ data synchronization across
internal systems, from product data
feed to inventory management to order
fulfillment
→ simplified product search
→ ensured compatibility with
ACES and PIES databases
→ precise fitment data
→ drop shipping integrations
→ high-quality product images
→ integrations with warehousing
and fulfillment systems 
→ product visualization to see
how the wheel looks on a vehicle
→ enhanced search filters
→ price transparency
→ tools to ensure auto parts
compatibility and fitment accuracy
→ flexible checkout with
multiple payment options
→ adjustable storefront for smooth
customer experiences
→ compelling auto parts website design 
product visualization
→ transparent website navigation
→ extended marketing and
brand-building opportunities
→ secure and PCI-DSS-compliant
payment gateways
Choosing the Best eCommerce Platform for Your Auto Parts Online Store
An ideal automotive eCommerce website is backed by a shopping cart solution that provides most of the features mentioned above. However, there's a catch – the cookie-cutter approach to eCommerce website building doesn't cut it for the automotive industry.
​​For example, popular SaaS solutions with essential eCommerce features promise facilitated launch and faster time-to-market. However, if they don't provide native automotive functionality or have poor customization options, you risk facing technology dead ends in the long run. In this case, you may need to consider changing your eCommerce platform or turning to a developer agency to have all the required software solutions integrated into your web store.
Unlike SaaS-based eCommerce platforms, API-driven solutions, like X-Cart or Adobe Commerce, offer much more flexibility for adding new functionality and tailoring your wheel & tire eCommerce solution to your vision.
Summing up: Ultimately, you'll need an automotive-centric eCommerce platform that will allow you to introduce customer-oriented ways of presenting data, adopt new technologies painlessly, automate and synchronize all the integrated systems (from payment gateways and inventory management systems to warehousing & fulfillment services and marketing automation tools), and manage them from a single place!
Top 5 Automation Challenges for Tire Retail Businesses that an Automotive eCommerce Platform Resolves
1. Complex Catalog Management
Wheels and tires in your auto parts eCommerce catalog vary by vehicle type, width, RIM diameter, and load index, to name a few. They also advance in complexity and design year after year, sparking new challenges when it comes to updating your inventory and syncing it with the automotive databases.
Solutions:
Limitless SKUs allow retailers to add new product page data and scale product catalogs painlessly.
Catalog data integrations with reliable databases, such as AutoSync, ASAP, and SEMA allow to sync the inventory and ensure accuracy and compliance with the ACES/PIES standards.
Robust import/export performance saves you time and effort by reducing the upload time while transferring your product data. This feature is crucial for automotive businesses with high-SKU catalogs.
Bulk editing tools help sellers update the information for several products simultaneously, synchronizing inventory management for various sales channels.
2. Unstable Website Performance
According to PR Newswire, about 50% of an automotive website's conversion rate is influenced by website performance and page load time. While the average conversion rate of websites that load in eight seconds makes 1.0%, eCommerce stores that load in three seconds have a 1.8% average conversion rate.
Solutions:
A dedicated web server backs your eCommerce website allowing you to showcase all product page details, including high-quality images, without slowing down website performance and addressing the problem of decreasing page load time during traffic spikes.
Side note: X-Cart offers additional eCommerce hosting services for X-Cart-based stores allowing you to get better website performance no matter where your customers are. Our service packages include web hosting, SEO consulting, migration, setup, and customer support.
3. Auto Parts Fitment Challenges
Providing accurate fitment data is crucial for maintaining high profits. Incorrect orders can lead to missed sales, expensive returns, and a drop in customer loyalty.
To avoid this issue, you can utilize product fitments to gather precise information about specific car components and make it easier for customers to find the correct parts.
Solutions:
Year Make Model (YMM) filters accurately capture all the features and specs of a specific vehicle to help customers quickly identify the auto parts for a particular car.
VIN-based auto parts search allows customers to precisely determine the right parts for their car by using the vehicle identification number as the main search criterion.
'My Garage' feature lets customers include a particular vehicle category in their list and save this data for later product searches on your online store. By incorporating this feature, you offer customized experiences catered to individual shoppers, which can enhance each customer's long-term value and encourage repeat purchases.
4. Messy or Incomplete Website Design
Showcasing your automotive brand through a compelling eCommerce website design and a well-built layout turns leads and traffic into solid sales. This is why not optimizing your online store's look and feel is a huge miss. Sadly, most customers will just leave your website if it doesn't have tire inventory with prices, simple auto parts search, or transparent navigation.
Solutions:
Mobile-responsive automotive templates attract and capture customers' attention, represent your business in line with your branding colors, and make a great first impression on any device your shoppers use.
Faceted product search helps shoppers organize and filter large sets of product inventory to narrow their choices in real time with maximized accuracy.
A custom storefront (Storefront API) powers unique user experiences and can be easily adjusted to the ever-changing automotive trends and shifts in consumer behavior, without impacting the backend side of the website.
Product visualizer creates a more engaging customer experience and enables tire buyers to get an accurate visual representation of how the wheels and tires look on the vehicle from different angles.
Did you know? Product visualizers, like the 'View on vehicle' tool designed by AutoSync, facilitate shoppers' decision-making, reduce the number of inaccurate orders, and positively affect website's SEO rankings by doubling the average time customers spend on a page.
With the 'View on Vehicle' by AutoSync, automotive e-retailers enable tire buyers to virtually try on wheels and tires on their specific vehicle models. And one of the trusted X-Cart clients, House of Toys, has already implemented this feature!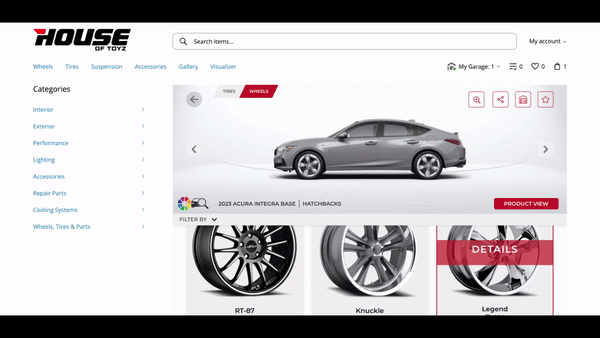 5. Order Fulfillment Synchronization and Automation
Order fulfillment refers to receiving and storing inventory, processing orders, shipping items to customers, and handling returns. And your main goal is to automate and sync all the systems involved to make them work smoothly at each step of your order fulfillment process.
Solutions:
Dropship integrations simplify order management for an online retailer by connecting eCommerce software with the car parts suppliers to automatically transfer all order details directly to the manufacturer.
Warehousing and distribution services connect directly to your online store, allowing you to upload products in one click, ensure accurate pricing, and automate order processing, passing the burden of picking, packing, and shipping orders on to your reliable 3PL partner.
Product bundling tools help automotive retailers streamline inventory management by automating how packages of products are bundled together and how orders are filled.
Can I Sell Tires and Wheels on X-Cart?
Absolutely!
X-Cart offers a flexible and scalable eCommerce platform that meets the changing demands of the car parts retail industry. Thanks to our adaptable API-driven infrastructure and dedicated in-house development team, our solution combines built-in automotive features with industry-specific integrations.
We offer:
Storefront API for an agile custom storefront
mobile-responsive website design
product visualization tool
unlimited catalog scalability
native integrations with automotive tools and services (SEMA, ASAP, AutoSync, Torqued, Turn14, and more)
advanced search functionality
YMM filtering options, VIN lookup, and my 'Garage feature'
24/7 technical support
in-house developer team
With X-Cart, you can effortlessly manage unlimited product variations, improve the import and export of extensive catalogs, and streamline order fulfillment processes. Additionally, our responsive automotive website design includes intelligent real-time search tools, YMM filtering, and VIN lookup, ensuring an exceptional shopping experience for your customers.
Ultimately, X-Cart provides a perfect combination of accurate data, a customizable storefront, and synchronized internal operations to create an eCommerce website that caters to your automotive business requirements.
Unleash eCommerce Potential for Your Wheel & Tire Business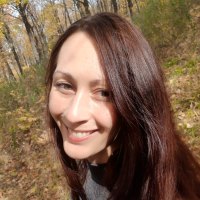 Maria Navolykina
SEO Content Specialist
Maria is an SEO Content Specialist at X-Cart. Once captured by digital and content marketing in her student days, she keeps living and breathing it ever since.
Subscribe to Our Weekly Newsletter to Get
Expert-Backed

Tips Straight Into Your Inbox

Awesome! You won't be disappointed 😉