←
Back to Blog
Case Study: FS Parts Overcomes Complex Data and Fitment Challenges with X-Cart
In a highly competitive automotive aftermarket retail sector, auto parts sellers may need help optimizing their internal business operations to win the edge. This is where powerful industry-specific software can make a big difference, easing online merchants' headaches about handling complex high-SKU catalogs.
This case study unveils how FS Parts solved their main eCommerce challenge associated with digital catalog management with X-Cart in their corner.
FS Parts: Background And History
FS Parts, a division of Four Seasons Sales & Service, Inc., primarily focused on the tanning industry when it was initially founded. Eventually, they have expanded their product offerings into the automotive parts and aftermarket accessories categories.
Today, FS Parts is a one-stop shop for high-quality automotive parts and accessories with knowledgeable staff and professional customer service. They sell their products to businesses and do-it-yourself customers, providing same-day order fulfillment on in-stock items and offering free shipping options.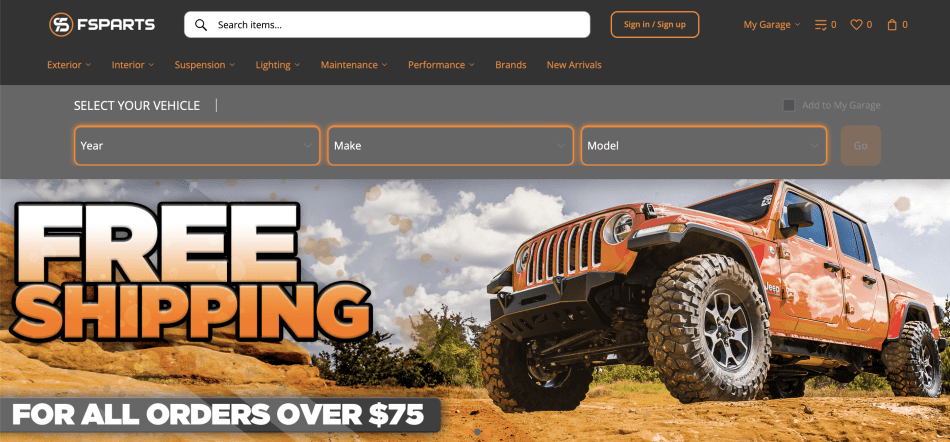 However, with a wide selection of automotive parts and accessories the company faced additional hurdles while dealing with complex auto parts data. This urged them to seek an eCommerce solution to streamline and facilitate catalog management process.
FS Parts' Biggest Challenge
Automotive product catalogs are complex and multi-layered: each part has a product description, brand name, part number, dimensions, type, and pricing, to name a few.
Furthermore, each auto part has specific fitment data, ranging by trim, engine size, transmission, etc. These specifications also vary by model, year, and make of the vehicle, adding to the complexity of managing product data for auto parts business owners.
Expanding online product range can spark even more challenges for auto parts retailers, which involve managing a sheer volume of product attributes, keeping catalogs structured and updated, and ensuring accuracy in parts fitment for car parts buyers.
The main issues associated with complex automotive data that FS Parts encountered were:
Time-consuming catalog management. Manually structuring and updating product and fitment data takes much time and is prone to error. Incorrect product details translate into inaccurate orders, undermining customer trust and resulting in a higher return rate.
Poor search experience for car parts buyers. Low auto parts data quality and inability to find the exact fit quickly generally leads to disappointing customer experiences.
What FS Parts needed for their successful auto parts sales was well-structured catalog categories with an ability to update them in bulk, convenient website navigation, and easily accessible and accurate product fitment data to ensure consumers will find the exact fit for their vehicles quickly and hassle-free.
Why X-Cart?
For an online auto parts retailer, an eCommerce platform that would let them implement an efficient data management strategy aligning with their business goals and meeting the automotive industry requirements is a must.
This is why it's crucial to find the solution that will:
never limit the number of SKUs in your catalog;
understand the relationships between product and fitment data;
ensure fast product data import;
provide integrations with standardized auto parts data networks;
offer automotive design templates adjusted for advanced product search with Year/Make/Model filters.
And FS Parts have found all these features and tools in X-Cart Automotive.
With the automotive industry it is almost impossible to find a website platform that understands the complex data challenges of trying to list SKUs with unique fitment data. X-Cart is the only platform that I have found that understands these challenges and has a solution.
What FS Parts Values Most about X-Cart
CloudSearch
Delivering smooth search experiences to car parts buyers is the key to successful sales and sustainable profits for an online auto parts business. With X-Cart mobile-friendly eCommerce search and filtering options, FS Parts provided their customers with instant search results for products, categories, and pages.
Bulk Catalog Import
Quick and easy import of auto parts product data ensures timely and verified catalog updates. Plus, the ability to schedule imports at your convenience frees you much time to focus on business growth rather than on keeping your catalogs relevant and up-to-date.
Automotive Theme and Features
A visually appealing storefront that adheres to the brand guidelines, has a well-structured layout and transparent navigation options can remove the main purchase blockers for customers looking to buy car parts. By meeting customers' expectations regarding search convenience, such a storefront streamlines the purchasing process and encourages customers to return for more.
In addition, X-Cart's automotive theme supports built-in Year/Make/Model filters with the 'My Garage' feature, maximizing fitment accuracy and ensuring customers find the item they are looking for.
X-Payments
With X-Payments, FS Parts got ready-made integrations for the payment providers and systems of their choice, fraud screening apps, and other integrations and features via a single API.
Customer Support
The X-Cart team is committed to its core company values: providing consistent results while delivering gold-standard customer service. Josh Revel from FS Parts also mentioned working with Brad Bates, Customer Success Manager at X-Cart, notably adding that he never received a negative response to any request he made, instead hearing, "Let's figure out how to do that."
Our top priority at X-Cart is driving efficiency to our customers' online store workflows. Second to that is fostering a genuine relationship with not only the brand but the team behind that brand. Josh is a prime example of that success! I love playing a piece in that journey and watching our automotive customers succeed online.
Summing Up
Effective management of fitment data is a vital aspect of the automotive sector, which can significantly impact online businesses' success. Precise fitment data plays a crucial role in reducing returns, enhancing brand reputation, and fostering customer trust.
For businesses seeking to enhance fitment data management, automotive-centric software providers offer industry-specific tools and features to automate and streamline catalog management while maximizing fitment accuracy for car parts buyers. And X-Cart Automotive is one such eCommerce software provider.
Need a Similar Experience for Your Auto Parts Online Store?
Explore X-Cart features absolutely for free!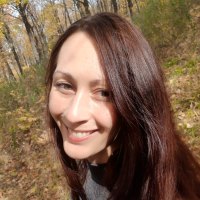 Maria Navolykina
SEO Content Specialist
Maria is an SEO Content Specialist at X-Cart. Once captured by digital and content marketing in her student days, she keeps living and breathing it ever since.
Subscribe to Our Weekly Newsletter to Get
Expert-Backed

Tips Straight Into Your Inbox

Awesome! You won't be disappointed 😉