←
Back to Blog
How to Prevent Cyber-Attacks on Your eCommerce Website: 8 Top Threats & Hot Tips to Grasp
Do you know what a hacker's favorite time of the year is? Phishing season (if you'll pardon the pun)! Speaking earnestly, your online store's cyber security is no joke. By our estimates, for every fraudulent order placed using your eCommerce website, you need to generate eight (!) legitimate sales to recover financially from the chargeback and lost inventory.
Along with fake orders, online entrepreneurs may deal with cyber-attacks jeopardizing their business data integrity. To make matters worse, it also comes with a hefty price tag, averaging 4.24 million dollars, and counting.
Apart from sales profit loss, companies may face far more detrimental cybercrime consequences that include:
data damage or destruction
identity theft
post-attack disruption of sales cycle
cost of recovery after a data breach
reputational harm
the list goes on
Given that no eCommerce site is immune to the growing number of cyber-attacks and data breaches, online sellers have to approach security proactively.
In this guide, we've explored common digital commerce security threats to uncover appropriate fraud protection tools, and provide up-to-date tips on ensuring your online store's security.
So, let me fill you in one step at a time.
I. The Basics of eCommerce Website Security
Driven by the surge in online sales during COVID-related lockdowns, the activity of cybercriminals has increased by 75% compared to the pre-pandemic levels. This spike gave rise to a number of security issues and challenges that online sellers have to face.
We've put together a list of six pillars that influence your overall eCommerce business cyber-security:
Authentication ensures that sellers and buyers present their identity verification to guarantee transaction safety.
Integrity maintains the information's consistency and accuracy, and assures that stored data has not been modified without authorization.
Privacy refers to protecting customers' sensitive data from unauthorized parties.
Non-repudiation confirms that both buyers and sellers received the information sent from each other. In other words, buyers can't deny the legitimacy of a recorded transaction.
Availability of the eCommerce website increases online visibility, search engine rankings, and site traffic. assures that access to eCommerce website's data is timely, available, reliable, and restricted to authorized users.
Compliance sticks with numerous industry regulations and standards that eCommerce businesses should follow to minimize security risks and avoid penalties for non-compliance.
eCommerce Security & Compliance
Your eCommerce store represents a complex system where multiple components have to interact with each other — your server, web apps, users, and network connection. All of them should be protected from any forms of threats and malicious attacks. To make the business security system function without a hitch, one should implement multiple security tools and software that conform to international compliance standards.
Even if you regularly perform security checks, ensure website's compliance and take care of customers' sensitive data, you should never relax. Online fraud evolves rapidly, and online sellers should do their due diligence in keeping pace with the latest cyber-threats.
8 Most Significant Website Security Threats
Given the variety of online security threats, we have chosen to focus on the most prevalent types of cyber-attack and, most importantly, what you should do to prevent them from happening.
1. eCommerce Fraud
Financial cyber attacks include any deception conducted during a transaction for financial or personal gain. For online sellers, fraudulent transactions entail the risk of significant profit losses. According to Statista, eCommerce losses to online payment fraud were estimated at 20 billion U.S. dollars globally in 2021.
The most common types of eCommerce fraud are:
Credit card frauds due to stolen credit card data
Unauthorized transactions through account takeover
Fake returns & refunds by initiating a fraudulent chargeback or disputing a legitimate transaction
Expert Tips:
👉 Monitor your online transactions and configure system alerts for any suspicious activity or fraud.
👉 Don't store customers' payment credentials on your eCommerce website or utilize a certified data encryption service.
👉 Enable PCI-compliant payment gateways, like PayPal, Stripe, Skrill, or Affirm.
2. SQL Injection
SQL injection, also known as SQLI, is a type of attack that uses malicious SQL code to manipulate backend databases and access sensitive information.
For example, how your customers sign up for email newsletter or set up an initial consultation.
Expert Tips:
👉 Scan your website to block hackers and keep your online activity private. Internet security companies, like Norton, have products to help you detect and patch vulnerabilities. But, you can also find free site scanners such as Qualys FreeScan or Grabber.
👉 Web Application Firewall (WAF) are security solutions that check traffic coming to your server and take necessary action to protect it from hackers and malware.
3. Cross-Site Scripting (XSS)
During this kind of cyber attack, bad actors perform a purchase by typing a malicious script into an order form on the target eCommerce site. The embedded "data stealing JavaScript" hooks a user's mouse clicks on the website at the login attempt or during the transaction. As a result, it steals the customer's username and password or credit card information.
Even though this attack doesn't impact your eCommerce website itself, it exposes your shoppers' credentials to phishing attempts. Therefore, admins should block fraudulent server requests that can compromise your online store security.
Expert Tips:
👉 Ensure that your shopping cart solution is up-to-date. Reputable eCommerce platforms and third-party tools provide ongoing updates based on common security threats.
👉 Automated fraud detection solutions to timely roll back a fraudulent change to your core data with a click of a button.
For X-Cart customers: Update your software regularly. Automatic updates should be standard practice to add new features to the store, update existing ones, and prevent new vulnerabilities to viruses and malware.
4. Brute Force Attacks
Simply put, they are automated attacks that use trial-and-error to guess possible passwords or passphrases to gain access. Typically, they target admin panels and consumer accounts.
Expert Tips:
👉 Require two-factor authentication before users can log in.
👉 Utilize captcha or a similar tool to challenge visitors to your login page.
👉 Use complex and lengthy passwords featuring symbols, capitalization, and numbers.
5. DoS & DDoS Attacks
Both malicious actions have the same goal: to shut your eCommerce site down, and make some profit from that. But technically, they are different.
A DoS (Denial of Service) attack is an attempt to shut down your online store, flooding with junk traffic and making it unreachable to regular users.
A DDoS (Distributed DoS Attack) attack is performed from multiple devices or a botnet (AKA 'gang' of computers infected with some malware).
In essence, your server receives a flood of requests from many untraceable IP addresses causing it to crash and making your online store unavailable to visitors.
The cost of a DDoS attack for online sellers averages between $20,000-$40,000 per hour.
Expert Tips:
👉 Implement a rate-limiting feature to protect your website from malicious requests.
👉 Monitor network traffic.
👉 Strengthen eCommerce website security as a whole with backup policy and keep your software up-to-date.
While rebuilding lost resources takes days and possibly weeks, restoring from a backup takes nothing but a few mouse clicks.
For X-Cart users: Our eCommerce platform performs automated daily backups in the background.
6. E-skimming
E-skimming, also known as a Magecart attack, is a hacking technique for stealing credit card and personal data from payment card processing pages. Attackers gain access to an online store via a hidden malicious code to capture payment information that shoppers enter on the checkout page.
Expert Tips:
👉 PCI DSS compliance, AKA Payment Card Industry Data Security Standard which is dedicated to decreasing credit card theft and fraud. Even if your store is compromised, credit card details are safe, as you don't store them on your website.
👉 Identity theft detection
7. Malware
Malware is designed to steal data, send spam from your domain, or provide lateral activity to find way to other areas of your data via remote access tools. These malicious programs include ransomware, spyware, adware, trojans, bots, and worms.
According to Business.com, 43% of all data breaches, including malware and ransomware attacks, happen to small businesses. They also reported that 60% of the small companies hit by a cyberattack went out of business within six months after the incident.
The following are the main consequences of a malware attacks:
Malware issues can open websites up to fines and lawsuits.
Bad online reviews related to security concerns can hurt sales.
Google can remove websites from search engine result pages.
That said, online sellers should be on the alert to take relevant security measures, as data breaches come at a high cost for any business, regardless of size.
Expert Tips:
👉 Make sure you do regular backups of your website data and have malware detection and removal tools implemented.
8. Social Engineering
It is a type of cyber fraud in which a hacker pretends to be a genuine contact. This can take the form of an email from a business partner or a phone call from a customer, which is why these fraudulent communications can be hard to spot.
Phishing is a social engineering technique that replicates a real web server or application to distribute harmful attachments and steal users' credentials. According to the ITGovernance report, 14.6 % of all phishing attacks target the eCommerce industry.
At the same time, SOCRadar detected almost ten thousand phishing domains impersonating retail eCommerce sites like Amazon.com in 2021.
Expert Tips:
👉 Monitor your website and email data for suspicious attachments, poor message formatting, bland email greetings, and phony email addresses.
👉 Secure your web browser and operating system. According to Blokt, Google Chrome and Safari present several privacy issues, making it hard to recommend them as secure browsers. Instead, you can use Firefox Quantum or Brave, which come with several built-in privacy and security features.
👉 Encrypt all sensitive company information. To secure the information sent between your website and your customer's computer, you need to use data encryption. And this is where a Secure Socket Layer (SSL) certificate makes the case.
In sum:
To stand against hackers, you should approach your digital security holistically.
eCommerce Security Basics
X-Cart and Services
offered
by X-Cart team
Credible eCommerce platform
✔
Secure Web Hosting
✔
HTTPS security protocol
✔
PCI PSS Compliance
✔
An SSL Certificate
✔
Reliable and PCI-compliant
payment solutions
✔
Regular software updates and backups
✔
Easily integrable fraud prevention
solutions
✔
An in-house team of professionals
providing hack repair services
✔
Any website can be a hacker's target, but if you take precautions, you can avoid getting affected by malicious users. With a shopping cart solution, ticking all the boxes mentioned above, you can take your business security to the next level, reduce the number of hacker attacks, and regain your customer loyalty. And, X-Cart eCommerce platform is one such solution.
FAQ
Wrapping Up
For all-sized businesses, the cost of a breach in loss of data and customer confidence can be detrimental. Therefore, we're closing the article with a straightforward 5-step plan to help you get ahead of cybercrimes:
Evaluate the security vulnerabilities of your business and the economic value of a data breach.
Create a cyber-security strategy that would cover your business's complete ecosystem – customers, partners, vendors, and employees.
Implement automated, comprehensive cyber security solutions that offer complete visibility into infrastructure, traffic, and assets.
Stay ahead of rapidly-evolving malicious techniques to curb them before they deal a crippling blow to your eCommerce business.
Let the team of professionals do the heavy lifting of enforcing preventative measures against cyberthreats on your behalf.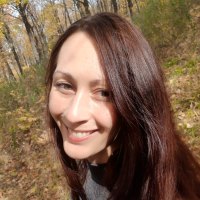 Maria Navolykina
SEO Content Specialist
Maria is an SEO Content Specialist at X-Cart. Once captured by digital and content marketing in her student days, she keeps living and breathing it ever since.
Subscribe to Our Weekly Newsletter to Get
Expert-Backed

Tips Straight Into Your Inbox

Awesome! You won't be disappointed 😉