←
Back to Blog
Top 5 eCommerce Platform Migration Concerns and How to Overcome Them
With the constantly evolving eCommerce technologies, many online retailers look hard at their ability to meet customer expectations and provide the experience their shoppers anticipate.
As per the survey conducted by Digital Commerce 360 in 2022, 76% of retailers are prepared to invest more in filling the gaps in their website functionality in 2023, and 27% of eCommerce businesses even plan to switch to new eCommerce platforms.
According to the Digital Point forum, reasons for replatforming vary from business to business, but the most common one is the need for more flexible software with broader customization opportunities. The apparent indicators that a shopping cart solution needs replacement are technical issues impacting the online store performance and marketing bottlenecks resulting in a poor shopping experience and a drop in customer loyalty.
Technical issues
Digital marketing
bottlenecks
slow website speed
cluttered website layout  
restricted capacity preventing you
from scaling your business 
clumsy website navigation
poor business-specific functionality 
slow website responsiveness
lack of integrations with third-party
apps (payment gateways, shipping or
inventory management software)
no mobile-first interface
costly and complex customizations
When coupled with high maintenance costs, these issues can translate into a higher total cost of ownership, seriously hitting the overall business profitability. If this is not the reason to consider changing your eCommerce platform, we can't figure out what is!
However, migrating to another shopping cart solution entails risks and worries that no seller can ignore. We are here to reveal the most common eCommerce migration concerns and show how those doubts can be cleared away, provided that you have chosen the right platform to migrate to.
Top 5 eCommerce Migration Concerns that Hinder Your Business Growth
1. Budget and Time Overrun
Migrating your eCommerce website to a different platform starts with estimating the amount of money you are ready to invest. The replatforming costs generally include the initial price of the new software and the cost of expert help. However, given the complexity of website migration, business owners justifiably fear they may miss their budget goals and timelines.
Solution: Take the time to find the right eCommerce software provider with the skill, experience, and resources to handle the migration from kick-off to finish. Determine the overall scope of work and discuss every step of your replatforming project in advance to minimize the risk of running behind schedule or overspending.
2. Picking the Wrong Platform to Migrate
Besides such factors as the popularity of one eCommerce platform and the price advantage of another, the fundamental aspect to consider is whether the new solution can ensure the operational efficiency of your online store. In other words, how seamlessly will the new eCommerce platform integrate into your company's internal processes, and will it meet your specific feature requirements in the long run?
Solution: Dig deep to assess the capabilities of a new shopping cart solution in the context of your business growth. At this point, the API-driven solutions, like X-Cart, promise higher agility for your eCommerce site. Due to the modular structure, this type of eCommerce platform offers more extended customization options, allowing you to create your digital ecosystem, which can be scaled and adjusted to your future business goals.
3. A Drop in Organic Traffic and SERP Ranking
Given that an eCommerce store's hard-earned SEO progress is your bread and butter, the concern that migration can affect your position on search engine results is entirely justified. At the same time, replatforming doesn't necessarily ruin your SEO efforts, provided that you plan all the redirections early on.
Solution: A complete SEO audit of your website before and after the migration will protect you from a drop in search engine rankings. Map the existing store URLs page to page to work out the required visibility so that none of your previous marketing efforts will be lost. If you are not an SEO expert, you'll likely need a dedicated consultant to work out a proper SEO strategy for your eCommerce website during and after migration.
4. Lost Sales Due to Migration Downtime
Much to our regret, temporary website downtime during the migration process is a necessary evil. Transfering your online store's data, and switching DNS records will take some time for all the changes to fully propagate. However, a prolonged website downtime can result in lost sales and reputational damage for eCommerce sellers.
Solution: With the right migration services team, you can reduce the downtime to a couple of hours. For example, we ensure your source store is available for buyers during migration to X-Cart. On top of that, the final stage of migration, entailing changing DNS records, can be scheduled during your least traffic hours.
Side note: X-Cart offers a two-step process to ensure quick and accurate data migration. First, we transfer a test copy and provide a private test URL for you to review the result. Then, after your approval, we schedule a convenient date and time to perform the final migration.
5. Overcoming the Old Habit
As with anything new, moving to a completely different eCommerce platform takes time to adapt to the unfamiliar interface and, in some cases, rebuild your entire business logic. Whereas replatforming to a better software solution will enhance your business processes' efficiency, you may still need some assistance to minimize the adaptation period.
Solution: Getting used to the new platform won't take long, provided that you've chosen an easily scalable and flexible solution with an intuitive interface and comfortable website navigation. In addition, find out if your new software provider's customer care team can support you each step of the way: from deep insights into your unique business structure at the start of your migration project to mindful implementation to helpful guidance along the way.
Dispel Replatforming Fears with X-Cart
Changing eCommerce platforms can help online businesses catch up with the evolved technological innovations gaining a higher scalability and providing a better customer experience. But to successfully migrate to a new shopping cart solution, you should consider all its capabilities in the context of your business needs and goals.
Don't settle for a compromise that will cost lost sales and missed opportunities. X-Cart offers an API-driven, highly customizable eCommerce platform that seamlessly integrates into your business as it scales and grows. And the professional team with dedicated support will migrate you hassle-free with no risk to your online presence, data accuracy, or security.
Get More Details on YOUR Migration to X-Cart
FAQs
1. How long does it take to migrate to X-Cart?
Migration to X-Cart won't take more than a month. Your source store will be up throughout the whole data migration process. Switching DNS records, however, takes at least a couple of hours for the changes to propagate. But we can schedule this phase at the time and date that best suits you.
2. Can I schedule a free X-Cart demo?
Absolutely. You can schedule a free X-Cart demo with our solution advisors and take a definitive tour of the key features necessary for your business to get a clear picture of what our shopping cart looks like from the inside.
3. eCommerce migration on my own vs. assisted replatforming: which is better?
You can migrate your data from the source store to X-Cart with the two store migration apps available at X-Cart App Market: Cart2Cart and LitExtension. However, the X-Cart team can ensure hassle-free migration to X-Cart at a lower price than that charged by automated shopping cart migration services. X-Cart's dedicated expert team will migrate everything — including custom-developed design and features — with professional support and post-launch testing.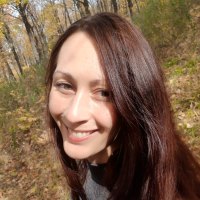 Maria Navolykina
SEO Content Specialist
Maria is an SEO Content Specialist at X-Cart. Once captured by digital and content marketing in her student days, she keeps living and breathing it ever since.
Subscribe to Our Weekly Newsletter to Get
Expert-Backed

Tips Straight Into Your Inbox

Awesome! You won't be disappointed 😉