6 Strategies for a Successful eCommerce Replatforming
What is an eCommerce Platform?
An eCommerce platform is software that helps online store owners manage their businesses. While eCommerce platforms come in at least four different flavors, many businesses opt for a software-as-a-service (SaaS) solution that allows online sellers to manage orders and inventory, accounting, merchandising, marketing, financials, and customer service within a single managed system. SaaS eCommerce platforms fill the role formerly served by on-premise eCommerce software, which often requires extensive setup and management efforts. In the SaaS model, the provider handles all software management and upgrades, and some offer ongoing technical support and advice as well, making SaaS a time-saving choice for businesses that want to avoid the IT headache of managing software and servers on-premise.
Table of Contents:
Ready for Replatforming?
That's a great step forward. Our team is here to support you with everything that has to do with data migration and make sure the whole process goes smoothly.
Schedule a Call
Why Choose to Switch Platforms?
Choosing an initial e-Commerce platform can be a challenge, because businesses can't always anticipate what features they will need or how much (and how quickly) they will grow. While it's always best to start out with a platform that's a great fit and can grow with your company, many e-Commerce businesses find themselves in need of a new platform at some point.
Managing More SKUs
When your inventory is growing to include many more SKUs, you may outgrow the capability of your current platform to handle them all. Certain industries, such as automotive, will tend to hit that ceiling sooner because they need to stock so many parts and denote their variations with new SKUs.
Struggling to Reach Goals
Many e-Commerce companies struggle to hit goals in marketing, finance, and customer retention with their current platform—if it lacks needed features or is difficult for your teams to use collaboratively, for example.
Growing Costs
Some businesses discover there's a formidable jump in monthly costs to upgrade from basic to premium features in their current platform—and even at the higher level of service, they might not have access to the customer service they need.
Lack of Customizations
Some platforms don't allow for many customizations, keeping businesses from molding the platform to suit their processes—and forcing them to shoehorn their workflows into an external model.
Why Replatforming is a Challenge
Even when the motivation is strong, the process of switching eCommerce platforms is a major undertaking.
Transferring and Reformatting Data
Moving SKUs, product images, and other business data from one platform to another can be time-consuming. Some platforms and third parties have developed tools to ease the process of exporting and importing product catalogs—but the results are never perfect, and the task often involves some manual checks and reformatting for best results.
Time Commitment
Business will continue as usual throughout the migration process, but it's still a good idea to set aside time and energy for the move, which can take 3–6 months to complete.
Reinstalling Add-Ons and Integrations
Reconfiguring add-on apps and other integrations (financial, for example), which may differ between platforms, can add another layer of time-consuming tasks for your team.
Customer-Facing Updates
Replatforming often involves redesigning website and product descriptions as well—essentially re-launching your brand, adding significant time and effort to the process.
There's truly a number of other risks
related to platform migration
Losing traffic, SEO positioning, sales, and other issues are among them. Our team will make sure that you are completely protected from anything of the kind.
6 Strategies for Successful Replatforming
While replatforming is always a challenge, tackling it strategically can help your business avoid major pitfalls and stay on track to meet goals, even in the midst of transition.
I. Talk to Your Team
If you're considering a new platform, take time to do research internally and find out if replatforming is the right way to solve your problems. Conduct an audit of all existing systems and ask team members how they are using them, if they are happy with them, and if there are any missing features. Take a holistic view of your systems and processes before you assume your current eCommerce platform is the root of the problem.
II. Understand How the New Platform Works
If you've decided you need a new platform, make sure you understand the business model of the platforms you're considering and how it will affect your business—for example, what are the transaction fees? Will you need to purchase add-on apps?
III. Plan Ahead for the Transition
While you'll still be running your business during the replatforming process, it's a good idea to plan ahead for any potential snags. Allow plenty of time (3-6 months) for the transition and plan it over a slow season in your business—typically over the summer, away from the holidays, but priorities may differ depending on your industry.
IV. Evaluate Your Integration Needs
Consider any system integrations you need, such as ERP, financials, and payment, as well as compatibility with sales platforms such as Amazon or eBay. Then, look for a platform that can deliver them. Be sure to ask about the integration process, how it works, and how long it will take to complete.
V. Look for a Scalable Solution
Take a close look at your business's growth to date and consider your short-term and long-term goals. Then, choose a platform that can scale up with you over time—you don't want to have to switch again.
VI. Seek Support
Don't attempt the migration alone. While it's possible, it is time consuming, stressful, and painstaking, and will take your focus away from other business priorities. Instead, make sure you have adequate support internally and from your platform vendor throughout the transition, especially for tasks such as SEO tags and evaluations, migrating product descriptions, and testing search speeds and page load times.
VII. Evaluate Your Budget
Look for a solution that fits your current budget needs and goals. Make sure you understand the limitations of the tier of service you select—if you need to move to a premium service in the future, will your budget be able to accommodate the added expense?
What to Ask When Selecting a New Vendor
When considering a new platform, it's worth spending significant time asking questions, requesting product tours, and talking with other customers who use the service. If the platform can't provide other customers for you to talk to, that's a red flag. Here are a few essential questions to ask any potential vendor:
Is it scalable?
Every business hopes to grow, but goals may differ and some platforms that can support massive inventories and SKU numbers also require more internal oversight and management—so make sure you find a platform that can support your current and future needs.
Is the platform customizable?
Be sure to ask about specific features and functions and how they can be adapted to your existing business processes.
Will you have access to ongoing support?
Some platforms claim to offer ongoing support, but make it difficult to reach an actual human. Look for a platform that links you to real people to help with technical support and advice, particularly as you're importing all your data.
Does it have the integration capabilities you need?
Beware of easy answers and "headless" eCommerce platforms, which promise to link disparate systems effortlessly. In the real world, integrations always involve some time and work investment—but they are simpler in some platforms than in others. Take time to find out what's involved and how long the process typically takes. (One of the best ways to do this is to ask the platform's other customers about their experiences.)
Why X-Cart?
With two decades of experience, X-Cart is a leader in eCommerce with more than 38,000 brands on board.
Customizable
Adapt the platform to fit your business, instead of the other way around. As you grow, you can choose from more than a thousand X-Cart add-on apps.
Secure
X-Cart is PCI Level 1 certified through X-Payments, and includes https/SSL support, two factor authentication, and more.
Integration-Friendly
Pre-built add-ons give you all the integration power you need to link with financials, e-mail systems, marketplaces like Amazon and eBay, and more.
Affordable
X-Cart is the affordable solution for small, mid-sized and enterprise eCommerce businesses looking to grow without having to pay premium fees. We offer services that you'd get at a higher tier in other platforms—along with built-in service and support.
Access to Support—During Replatforming and Beyond
Get expert support 24/7, 365 days a year via chat, phone, or email. There's always a real human available to help you with everything from migration to security. And when you're replatforming, the X-Cart migration team offers assistance to make sure the site stays up throughout the process. You'll never lose a sale because we'll keep an eye on what's going on while doing some coding magic in the background. Our dedicated team will also assist with customizations and app integrations along the way.
We are here to help you grow your business.
Talk To Us
From Our Customers:
"Before moving to X-Cart 5, we investigated a few other options with other companies. However, we found that X-Cart was the most flexible and customizable shopping cart compared to the others."
"Not only is Magento support ridiculously expensive, but I've dealt with them, and they are terrible at coming to a solution. This means if you're on Community Edition, you'll have to rely on 3rd party developers to resolve a problem."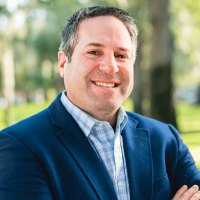 Jeff Cohen
Principal Evangelist of Advertising API at Amazon
Jeff Cohen has over 15 years of eCommerce experience. Currently, Jeff is Principal Evangelist of Advertising API at Amazon and a regular keynote speaker at major conferences. As an International speaker, Jeff is regarded as an industry expert who is constantly asked to share actionable intelligence on how to sell and be successful on Amazon and beyond.