") no-repeat 50%;background-size:20px;position:absolute}.sale--block__prices{overflow:hidden}.sp-th,.sp-tr{display:-ms-flexbox;display:flex;-ms-flex-align:stretch;align-items:stretch;-ms-flex-wrap:nowrap;flex-wrap:nowrap}.sp-th+.sp-th,.sp-th+.sp-tr,.sp-tr+.sp-th,.sp-tr+.sp-tr{border-top:1px solid #e5e5e5}.sp-th{padding-top:20px}.sp-td{display:-ms-flexbox;display:flex;-ms-flex-align:center;align-items:center;-ms-flex-line-pack:center;align-content:center;-ms-flex-pack:center;justify-content:center;-ms-flex-wrap:wrap;flex-wrap:wrap;-ms-flex:1;flex:1;padding:10px 5px;font-size:14px;line-height:1.44;-ms-flex-preferred-size:33.3333%;flex-basis:33.3333%;max-width:33.3333%}.sp-td.full{max-width:100%;-ms-flex-preferred-size:100%;flex-basis:100%}.sp-td:first-child{-ms-flex-pack:start;justify-content:flex-start;padding-left:0}.sp-td:nth-child(2){display:none;text-align:right}.sp-td:nth-child(3){color:#cd5151;text-align:center}.sp-td:nth-child(4){color:#000;text-align:right;-ms-flex-pack:end;justify-content:flex-end;background-color:#f0f9ff}.sp-tr.info{padding-top:10px}.sp-tr.info .sp-td{padding-bottom:0}.sp-tr.info p{font-size:14px;text-align:left}.sp-tr.info p:last-child{margin-bottom:10px}.sp-tr .sp-td:nth-child(2){white-space:nowrap;text-decoration:line-through}.sp-tr .sp-td:nth-child(3){font-weight:600;font-size:16px}.sp-tr .sp-td:nth-child(4){white-space:nowrap;font-weight:600}.sp-info,.sp-off{color:#9b9b9b;font-size:12px;-ms-flex-preferred-size:100%;flex-basis:100%;max-width:100%}.sp-off{white-space:nowrap;font-weight:400;display:block;margin-top:5px}.sp-original{font-size:12px;text-decoration:line-through;color:#3e3e42;font-weight:400;-ms-flex-preferred-size:100%;flex-basis:100%;max-width:100%}@media (min-width:350px){.sp-td{padding:10px}.sp-info,.sp-off,.sp-original{font-size:14px}}@media (min-width:34em){.sale--block__title{font-size:18px}.sale--block__title:before{background-size:22px}.sp-td{font-size:16px;padding:10px 15px;max-width:25%;-ms-flex-preferred-size:25%;flex-basis:25%}.sp-td:nth-child(2){display:-ms-flexbox;display:flex;text-align:right;-ms-flex-pack:end;justify-content:flex-end}.sp-th{padding-top:25px}.sp-original{display:none}.sp-tr.info p{font-size:16px}}@media (min-width:700px){.sp-td{font-size:18px}.sp-info,.sp-off{font-size:16px}.sp-th{padding-top:30px}.sp-tr .sp-td:nth-child(3){font-size:18px}}@media (min-width:48em){.sale--block{border-bottom-width:0;display:-ms-inline-flexbox;display:inline-flex;padding-left:10px;padding-right:10px}.sale--blocks{display:-ms-flexbox;display:flex;margin:40px -10px 60px;-ms-flex-pack:justify;justify-content:space-between;position:relative}.sale--blocks.noscript{-ms-flex-wrap:wrap;flex-wrap:wrap}.sale--blocks.noscript .sale--block{width:100%;-ms-flex-wrap:wrap;flex-wrap:wrap;-ms-flex-align:start;align-items:flex-start}.sale--blocks.noscript .sale--block__title{color:#000;font-weight:700;border-bottom:none;margin-top:20px}.sale--blocks.noscript .sale--block__prices{display:block;position:relative;width:100%;max-width:none;top:0}.sale--block__title{line-height:1.44;display:-ms-inline-flexbox;display:inline-flex;border-bottom:1px dashed;padding-right:0;height:25px;white-space:nowrap}.sale--block__title:after{content:none}.sale--block__title.active{border-bottom:none;color:#000;font-weight:700}.sale--block__prices{position:absolute;width:660px;top:35px;left:10px;display:none}.sp-th:last-child,.sp-tr:last-child{border-bottom:1px solid #e5e5e5}.sp-th:last-child.info,.sp-tr:last-child.info{border-bottom-width:0}.sp-td{padding:20px;-ms-flex:1;flex:1;max-width:none;min-width:1px}.sp-td:first-child{-ms-flex-preferred-size:190px;flex-basis:190px;max-width:190px;min-width:190px}.sp-td:first-child.full{max-width:100%;-ms-flex-preferred-size:100%;flex-basis:100%}.sp-td:nth-child(2){-ms-flex:5;flex:5}.sp-td:nth-child(3),.sp-td:nth-child(4){-ms-flex:4;flex:4}}@media (max-width:47.9375em){.sale--block.opened .sale--block__title{font-weight:700;color:#000}.sale--block.opened .sale--block__title:after{background-image:url("data:image/svg+xml;utf8,")}}@media (min-width:62em) and (max-width:74.9375em){.sale--blocks{-ms-flex-pack:center;justify-content:center}.sp-td{padding:15px}.sp-td:first-child{-ms-flex-preferred-size:160px;flex-basis:160px;max-width:160px;min-width:160px}}@media (min-width:62em){.sale--block__prices{width:580px}.sp-td:first-child{padding-right:10px}.sp-td:nth-child(2){-ms-flex:4;flex:4}}@media (min-width:75em){.sale--block__prices{width:673px}.sp-td:nth-child(4){-ms-flex:3;flex:3}}.b-c{display:none}@media (max-width:47.9375em){body.sale .p-pricing.white-hero .pb-license{top:95px}}@media (max-width:424px){body.sale .p-pricing.white-hero .pb-info.pb-for{min-height:46px}}@media (min-width:425px) and (max-width:543px){body.sale .p-pricing.white-hero .pb-license+.pb-info{padding-right:115px}}@media (min-width:62em){body.sale .p-pricing .pricing-block.pb-multivendor.sale .pb-price{margin-top:0}}.sticky-hat{position:absolute;width:calc(100% - 40px);padding:0;max-width:calc(100% - 40px);background-color:#fff;display:none;z-index:1}.sticky-hat-spacer{z-index:0}.sticky-hat.fix.sh-sticky{display:block;width:100%;max-width:100%;box-shadow:0 2px 5px rgba(0,0,0,.15)}.footer__link svg{max-width:20px;height:auto}.microdata{width:0;height:0;overflow:hidden;display:none;z-index:-1}body{margin:0;padding:0}#login_xb_form,#userlike-tab{display:none}#userlike-tab.xcart-theme{display:block}html.fonts-loaded{font-family:Open Sans,sans-serif}html.fonts-loaded body.draft{font-family:Lato,Geneva,Tahoma,sans-serif}.banner-container a,.main-nav a{text-decoration:none}.main-nav__link-item.search-field,.quick-links{display:none}.hero .h1,.hero .h2,.hero .h3,.hero h1,.hero h2,.hero h3{color:#fff}.nobr{white-space:nowrap}.h1,.h2,.h3,.h4,.h5,.h6,h1,h2,h3,h4,h5,h6{font-family:inherit;line-height:2.5rem;color:#000;font-weight:600;font-feature-settings:"liga","clig";font-variant-ligatures:common-ligatures;-webkit-font-smoothing:subpixel-antialiased;-moz-osx-font-smoothing:auto}.h1,h1{font-size:28px}.h1,.h2,h1,h2{line-height:40px}.h2,h2{font-size:22px}.h3,h3{font-size:18px;line-height:30px}.h4,.h5,.h6,h4,h5,h6{font-size:16px;line-height:30px}@media (max-width:33.9375em){.hero .h1,.hero__anotation,.hero h1{font-size:22px;line-height:34px}}@media (min-width:48em){.h1,.h2,.h3,.h4,.h5,.h6,h1,h2,h3,h4,h5,h6{font-feature-settings:"liga","clig";font-variant-ligatures:common-ligatures;-webkit-font-smoothing:antialiased;-moz-osx-font-smoothing:grayscale}.text-md-center{text-align:center}}@media (min-width:62em){.h1,h1{font-size:42px;line-height:60px}.h2,h2{font-size:28px;line-height:40px}.h3,h3{font-size:22px}.h3,.h4,h3,h4{line-height:30px}.h4,h4{font-size:18px}.h5,h5{font-size:16px;line-height:30px}.h1,.h2,h1,h2{font-weight:400;font-feature-settings:"liga","clig";font-variant-ligatures:common-ligatures;-webkit-font-smoothing:subpixel-antialiased;-moz-osx-font-smoothing:auto}.hero h3{font-weight:400;font-feature-settings:"liga","clig";font-variant-ligatures:common-ligatures;-webkit-font-smoothing:antialiased;-moz-osx-font-smoothing:grayscale}.h6,h6{font-size:16px;line-height:30px}}@media (min-width:75em){.hero h1{font-weight:400;font-feature-settings:"liga","clig";font-variant-ligatures:common-ligatures;-webkit-font-smoothing:subpixel-antialiased;-moz-osx-font-smoothing:auto}.h1,h1{font-size:40px;line-height:80px}.h2,h2{font-size:30px}.h2,.h3,h2,h3{line-height:40px}.h3,h3{font-size:24px}}.h1,.h2,.h3,.h4,.h5,.h6,h1,h2,h3,h4,h5,h6{margin-bottom:1.25rem}.h4,.h5,.h6,h4,h5,h6{line-height:1.875rem}.p,p{font-size:1rem}@media (min-width:992px) and (max-width:1440px){.hero .h1,.hero h1{font-size:42px;line-height:60px}.hero .h3,.hero h3{font-size:22px;line-height:30px}}.container{margin-right:auto;margin-left:auto;padding-left:30px;padding-right:30px;width:100%}.container:after,.container:before{content:" ";display:table}.container:after{clear:both}@media (min-width:34em){.container{max-width:34rem}}@media (min-width:48em){.container{max-width:45rem}}@media (min-width:62em){.container{max-width:60rem}}@media (min-width:75em){.container{max-width:1100px}}.container-fluid{margin-right:auto;margin-left:auto;padding-left:30px;padding-right:30px;width:100%}.container-fluid:after,.container-fluid:before{content:" ";display:table}.container-fluid:after{clear:both}.row{display:-ms-flexbox;display:flex;-ms-flex-wrap:wrap;flex-wrap:wrap;margin-left:-30px;margin-right:-30px}@media (max-width:33.9375em){.container{padding-left:20px;padding-right:20px}.row{margin-left:-20px;margin-right:-20px}}.btn{display:inline-block;text-align:center;white-space:nowrap;vertical-align:middle;-ms-touch-action:manipulation;touch-action:manipulation;cursor:pointer;-webkit-user-select:none;-moz-user-select:none;-ms-user-select:none;user-select:none;border:.0625rem solid transparent;background-position:50%;padding:0 1.25rem;font-size:1rem;line-height:2.375rem;min-width:6.25rem;border-radius:.25rem;transition:all .2s ease-in-out}.btn-primary-outline{color:#1c9ae8;background-image:none;background-color:transparent;border-color:#1c9ae8}.mobile-menu{display:none}.col-xs-12{position:relative;min-height:1px;padding-left:30px;padding-right:30px}.col-xs-12 img{max-width:100%;height:auto}.col-xs-12{-ms-flex:0 0 100%;flex:0 0 100%;max-width:100%}.hidden-xs-up{display:none!important}.btn:active,.btn:focus,.btn:hover{text-decoration:none}.main-nav__cart-icons-container .tooltip{position:absolute}.phone.semi-mimic{color:inherit}.phone.semi-mimic.underlined{text-decoration:underline}#login_xb_form_link{border-color:#31a7f1}.main-nav__icon-cart svg path{fill:#fff}.main-nav.main-nav--light .main-nav__icon-cart svg path{fill:#4a4a4a}@media (max-width:74.9375em){.hidden-lg-down{display:none!important}}.text-ad,.text-ad-links,.text-ads,.text_ad,.text_ads,.textAd{width:1px!important;height:1px!important;position:absolute!important;left:-10000px!important;top:-1000px!important}.userlike-tracking-img{position:fixed;opacity:0;-ms-touch-action:none;touch-action:none;z-index:-1}a.main-nav__link.main-nav__link--has-child.market.full:after{content:"";display:inline-block;width:6px;height:6px;background:#f98b24;border-radius:50%;position:absolute;right:10px;top:0}.main-nav--basket a.main-nav__link.main-nav__link--has-child.market.full:after{content:none}@media (min-width:1400px){.main-nav__container{max-width:1320px}}.hero .subheader{font-size:18px;line-height:1.67;text-align:center;color:#fff}@media (min-width:75em){.main-nav__login.login{padding-left:10px;margin-left:10px}}.text-center{text-align:center}.ajax-link{border-bottom:1px dashed #31a7f1;display:inline-block}.ajax-link:active,.ajax-link:focus,.ajax-link:hover,.ajax-link a,.ajax-link a:active,.ajax-link a:focus,.ajax-link a:hover{text-decoration:none}@media (min-width:62em){.h1,h1{font-feature-settings:"liga","clig";font-variant-ligatures:common-ligatures;-webkit-font-smoothing:antialiased;-moz-osx-font-smoothing:grayscale}}@media (min-width:75em){h2,h3,h4{font-weight:400;font-feature-settings:"liga","clig";font-variant-ligatures:common-ligatures;-webkit-font-smoothing:subpixel-antialiased;-moz-osx-font-smoothing:auto}h3{font-feature-settings:"liga","clig";font-variant-ligatures:common-ligatures;-webkit-font-smoothing:antialiased;-moz-osx-font-smoothing:grayscale}}.flex-center{-ms-flex-pack:center;justify-content:center}.p-home .hero .lazy__container{background:transparent}.p-home .hero .lazy__container:after{content:none}.p-home .hero .cos-bg-blur{color:transparent}.p-home .selonline__text{font-size:18px}.p-home .main-nav.main-nav--basket .header-phone{right:162px}.p-home.phr-var{color:#2e3b40}.p-home.phr-var .main-nav__container .btn{color:#fff}.p-home.phr-var .features.p-t-3{margin-bottom:60px}.p-home.phr-var .main-nav,.p-home.phr-var .main-nav .ph-root{font-family:Geneva,Tahoma,sans-serif}.p-home.phr-var .main-nav__container .btn{background-color:#203753;border-color:#203753}.p-home.phr-var .main-nav__container .btn:active,.p-home.phr-var .main-nav__container .btn:focus,.p-home.phr-var .main-nav__container .btn:hover{background-color:#07669c;border-color:#07669c}.p-home.phr-var .main-nav__container .btn.btn-primary-reverse{background-color:transparent;color:#203753}.p-home.phr-var .main-nav__container .btn.btn-primary-reverse:active,.p-home.phr-var .main-nav__container .btn.btn-primary-reverse:focus,.p-home.phr-var .main-nav__container .btn.btn-primary-reverse:hover{background-color:#07669c;color:#fff}.p-home.phr-var section p{color:#424245}.p-home.phr-var .row.feature:last-child{margin-bottom:0}.p-home.phr-var section .container{max-width:1230px}.p-home.phr-var h1{padding-left:0;padding-right:0;-ms-flex-preferred-size:100%;flex-basis:100%;font-weight:700;letter-spacing:.2px;margin-bottom:15px}.p-home.phr-var .h4{text-align:center;font-size:16px;font-weight:400;letter-spacing:.2px}.p-home.phr-var .main-nav .btn-primary-reverse{font-size:16px}.p-home.phr-var footer h3{text-align:left}.p-home .cos-bg-blur{position:absolute;left:-130px;top:-130px;bottom:-130px;right:-30px}.p-home .cos-bg-blur img,.p-home .cos-bg-blur svg{width:100%;height:100%}.p-home .selonline{margin-bottom:60px}.p-home .customers{padding-bottom:60px}.p-home .logos-wrapper{padding:0;margin-top:-10px}.p-home.phr-var .ph-root{overflow:hidden}.p-home.phr-var .ph-root .h1,.p-home.phr-var .ph-root .h2,.p-home.phr-var .ph-root .h3,.p-home.phr-var .ph-root .h4,.p-home.phr-var .ph-root h1,.p-home.phr-var .ph-root h2,.p-home.phr-var .ph-root h3,.p-home.phr-var .ph-root h4{color:#2e3b40}.p-home.phr-var .ph-root a,.p-home.phr-var .ph-root a:active,.p-home.phr-var .ph-root a:focus,.p-home.phr-var .ph-root a:hover{color:#087ef3}.p-home.phr-var .ph-root .btn{font-size:16px;padding-top:10px;line-height:26px;height:50px;border-width:2px;padding-bottom:10px;min-width:220px;max-width:100%}.p-home.phr-var .ph-root .btn-primary{background-color:#203753;border-color:#203753;color:#fff}.p-home.phr-var .ph-root .btn-primary:active,.p-home.phr-var .ph-root .btn-primary:focus,.p-home.phr-var .ph-root .btn-primary:hover{background-color:#07669c;border-color:#07669c;color:#fff}.p-home.phr-var .ph-root .btn-primary-reverse{border-color:#203753;color:#203753}.p-home.phr-var .ph-root .btn-primary-reverse:active,.p-home.phr-var .ph-root .btn-primary-reverse:focus,.p-home.phr-var .ph-root .btn-primary-reverse:hover{background-color:#07669c;border-color:#07669c;color:#fff}.p-home.phr-var .ph-root a.ph-migrate{color:rgba(29,62,97,.5)}.p-home.phr-var .ph-root a.ph-migrate:active,.p-home.phr-var .ph-root a.ph-migrate:focus,.p-home.phr-var .ph-root a.ph-migrate:hover{color:#07669c;text-decoration:none}.p-home.phr-orig .ph-var,.p-home.phr-var .ph-orig{display:none}.p-home.phr-var .features.p-t-3{padding-top:0!important}.p-home .ph-hero{background:#dfdfdf;color:#2a3134;font-feature-settings:"liga","clig";font-variant-ligatures:common-ligatures;-webkit-font-smoothing:subpixel-antialiased;-moz-osx-font-smoothing:auto;letter-spacing:.2px;-ms-flex-preferred-size:100%;flex-basis:100%}.p-home .ph-hero .container{padding-top:20px;padding-bottom:0}.p-home .ph-hero .btn{margin-left:auto;margin-right:auto;display:block}.p-home .ph-hero .btn-primary-reverse{margin-bottom:20px}.p-home .ph-hero .btn-container{margin:0 auto}.p-home .ph-hero .row>div:first-child{position:relative;z-index:2}.p-home .ph-hero .cos-modal{display:-ms-flexbox;display:flex;-ms-flex-wrap:wrap;flex-wrap:wrap;position:relative}.p-home .ph-hero .cos-modal .ph-subtitle,.p-home .ph-hero .cos-modal a,.p-home .ph-hero .cos-modal h1,.p-home .ph-hero .cos-modal span{position:relative;z-index:2}.p-home .ph-hero .cos-modal-bg{opacity:0;position:absolute;top:-60px;left:0;right:0;bottom:-30px;z-index:1}.p-home .ph-hero-anim{display:none}.p-home .ph-hero-img{padding:0;margin:-20px -50px -56%;-ms-flex-preferred-size:calc(100% + 100px);flex-basis:calc(100% + 100px);max-width:calc(100% + 100px);color:transparent}.p-home .ph-hero-img>img{transform:translate3d(5%,0,0);max-width:97%}.p-home .ph-migrate{color:rgba(29,62,97,.5);border-bottom:1px solid rgba(114,147,172,.15);transition:color .2s ease-in-out,border-bottom-color .2s ease-in-out;font-size:14px}.p-home .ph-migrate:active,.p-home .ph-migrate:focus,.p-home .ph-migrate:hover{color:#07669c;border-bottom-color:#07669c;text-decoration:none}.p-home .ph-migrate-container{-ms-flex-preferred-size:100%;flex-basis:100%;max-width:100%;text-align:center;margin:15px 0 0}.p-home .ph-fact{position:relative;z-index:3;background:#fff;padding:0 30px 20px}.p-home .ph-fact:last-of-type{padding-bottom:50px}.p-home .ph-facts{background:#fff;color:#7293ab;padding:10px 0 0;position:relative}.p-home .ph-facts-shadow{display:block;position:absolute;left:-25px;bottom:-35px}.p-home .ph-fact__title{font-size:22px;line-height:2.5;margin-top:10px;font-weight:700}.p-home .ph-fact__text{font-size:16px;line-height:1.38;font-weight:400}.p-home .ph-fact+.ph-fact:before{content:"";max-width:100px;height:1px;display:block;background:#cfdbe3;margin:5px auto 0}.p-home .ph-subtitle{line-height:1.78;margin-bottom:15px;-ms-flex-preferred-size:100%;flex-basis:100%;font-weight:400;font-size:16px;color:rgba(41,45,51,.97);font-feature-settings:"liga","clig";font-variant-ligatures:common-ligatures;-webkit-font-smoothing:antialiased;-moz-osx-font-smoothing:grayscale}.p-home .ph-subtitle br{display:none}.p-home .ph-info{font-size:12px;line-height:1.43;margin-top:15px;color:rgba(80,83,87,.5)}.p-home .ph-info br{display:none}.p-home .ph-trusted{margin-top:40px;-ms-flex-preferred-size:100%;flex-basis:100%}.p-home .ph-subheader{color:#2a3134;font-size:16px;line-height:28px;margin-bottom:35px}.p-home .ph-subheader.smaller{margin-top:10px}.p-home .ph-root .row .col-xs-12.ph-facts{padding-left:0;padding-right:0}.p-home .main-nav .btn-primary-reverse{font-size:16px}@media (max-width:33.9375em){.p-home.phr-var h2{font-size:18px}.p-home.phr-var .row{margin-left:-20px;margin-right:-20px}.p-home.phr-var .row .col-xs-12{padding-left:20px;padding-right:20px}.p-home.phr-var .modal-body input[type=submit]{height:60px}}@media (min-width:430px){.p-home .ph-subtitle br{display:block}}@media (min-width:440px){.p-home .logos-wrapper{-ms-flex-pack:center;justify-content:center}.p-home .logos-wrapper .logo{-ms-flex-preferred-size:33.333333%;flex-basis:33.333333%;max-width:33.333333%}}@media (min-width:470px){.p-home .ph-hero-img{margin-bottom:-260px}.p-home .ph-hero-img>img{max-width:500px;transform:translate3d(31px,-20px,0)}}@media (min-width:34em){.p-home.phr-var .container{padding-left:30px;padding-right:30px}}@media (min-width:34em) and (max-width:47.9375em){.p-home.phr-var section .container{max-width:544px}.p-home.phr-var section.logos .container{max-width:1320px}.p-home.phr-var .row.feature .col-md-6{-ms-flex-preferred-size:100%;flex-basis:100%;max-width:100%}.p-home.phr-var .row.feature .col-md-6 img{max-width:430px;height:auto}}@media (max-width:47.9375em){.p-home .phr-orig .btn-block.m-t-2 a{width:200px;max-width:100%;display:block;margin-left:auto;margin-right:auto}.p-home .phr-orig .col-md-4:last-child .customer,.p-home .phr-orig .col-md-4:last-child .customer__text{margin-bottom:0}.p-home .ph-hero+section{padding-top:50px}}@media (min-width:520px){.p-home.phr-var h1{font-size:22px;margin-bottom:5px}.p-home .ph-hero .btn{margin-bottom:0}.p-home .ph-hero .btn-container{display:-ms-flexbox;display:flex;-ms-flex-wrap:nowrap;flex-wrap:nowrap;-ms-flex-preferred-size:100%;flex-basis:100%;max-width:100%;-ms-flex-pack:center;justify-content:center}.p-home .ph-info{margin-top:20px;line-height:1.5}.p-home .ph-info br{display:block}.p-home .ph-subtitle{margin-bottom:20px}}@media (min-width:650px){.p-home .logos-wrapper .logo{-ms-flex-preferred-size:25%;flex-basis:25%;max-width:25%}}@media (min-width:680px){.p-home .ph-subtitle br{display:none}}@media (min-width:520px){.p-home .ph-hero .cos-modal{-ms-flex-pack:center;justify-content:center}.p-home .ph-hero .btn{margin:0;-ms-flex-preferred-size:auto;flex-basis:auto;width:auto}.p-home .ph-hero .btn+.btn{margin-left:10px}}@media (min-width:48em){.p-home .cos-bg-blur{right:-70px;opacity:.9}.p-home .logos-wrapper .logo{-ms-flex-preferred-size:16.66667%;flex-basis:16.66667%;max-width:16.66667%}.p-home .customers+section .col-md-6:last-child{display:-ms-flexbox;display:flex}.p-home.phr-var .h4{font-size:18px;text-align:center}.p-home.phr-var .customer,.p-home.phr-var .customer__text{margin-bottom:0}.p-home.phr-var h1{margin-bottom:5px;text-align:left;margin-top:15px}.p-home.phr-var .ph-root .btn{min-width:180px}.p-home.phr-var .col-md-6:last-child .border1{position:relative}.p-home.phr-var .col-md-6:last-child .border1 .btn-block{position:absolute;width:calc(100% - 40px);bottom:0}.p-home .ph-hero>.container>.row>div:first-child{display:-ms-flexbox;display:flex;-ms-flex-wrap:wrap;flex-wrap:wrap;-ms-flex-align:start;align-items:flex-start}.p-home .ph-hero-img{margin:0;padding:0;-ms-flex-preferred-size:calc(100% - 465px);flex-basis:calc(100% - 465px);max-width:calc(100% - 465px)}.p-home .ph-hero-img>img{position:absolute;transform:scale(.93) translate3d(-30px,-30px,0);top:0;left:0}.p-home .ph-hero .btn{max-width:none;margin-left:0;margin-right:0;min-width:180px;width:180px;padding-left:20px;padding-right:20px;font-feature-settings:"liga","clig";font-variant-ligatures:common-ligatures;-webkit-font-smoothing:antialiased;-moz-osx-font-smoothing:grayscale}.p-home .ph-hero .btn-container{-ms-flex-pack:start;justify-content:flex-start}.p-home .ph-hero .ph-info{font-feature-settings:"liga","clig";font-variant-ligatures:common-ligatures;-webkit-font-smoothing:antialiased;-moz-osx-font-smoothing:grayscale;text-align:left;margin-top:15px}.p-home .ph-hero .cos-modal{padding-left:25px;-ms-flex-pack:start;justify-content:flex-start;padding-right:0;-ms-flex-preferred-size:465px;flex-basis:465px;max-width:465px}.p-home .ph-trusted{font-size:14px;line-height:1.63;font-weight:400;font-feature-settings:"liga","clig";font-variant-ligatures:common-ligatures;-webkit-font-smoothing:antialiased;-moz-osx-font-smoothing:grayscale}.p-home .ph-fact{-ms-flex-wrap:wrap;flex-wrap:wrap;-ms-flex-pack:center;justify-content:center;position:relative;display:block;-ms-flex-preferred-size:50%;flex-basis:50%;max-width:50%;z-index:4;padding:20px 20px 20px calc(50% - 260px);height:auto;-ms-flex-order:0;order:0}.p-home .ph-fact:last-of-type{padding:20px calc(50% - 260px) 20px 20px}.p-home .ph-fact:nth-child(n+2){padding-left:20px}.p-home .ph-fact+.ph-fact:before{left:calc(50% - 100px);width:200px;height:1px;margin-top:0;top:0;max-width:200px;content:"";position:absolute;background:#cfdbe3}.p-home .ph-fact+.ph-fact+.ph-fact:before{display:none}.p-home .ph-fact.long{-ms-flex-order:1;order:1;-ms-flex-preferred-size:100%;flex-basis:100%;max-width:100%;padding-bottom:70px;padding-top:0}.p-home .ph-fact.long .ph-fact__title{margin-top:10px}.p-home .ph-fact__title{margin-top:0;line-height:2.5;font-feature-settings:"liga","clig";font-variant-ligatures:common-ligatures;-webkit-font-smoothing:subpixel-antialiased;-moz-osx-font-smoothing:auto;white-space:nowrap}.p-home .ph-facts{max-width:none;display:-ms-flexbox;display:flex;padding:0;-ms-flex-align:stretch;align-items:stretch;overflow:visible;z-index:2;margin-top:70px;margin-left:-40px;margin-right:-40px;-ms-flex-preferred-size:calc(100% + 80px);flex-basis:calc(100% + 80px);border-radius:0;-ms-flex-wrap:wrap;flex-wrap:wrap;background:#fff;-ms-flex-pack:center;justify-content:center}.p-home .ph-facts:after{display:none}.p-home .ph-fact__text{font-feature-settings:"liga","clig";font-variant-ligatures:common-ligatures;-webkit-font-smoothing:antialiased;-moz-osx-font-smoothing:grayscale}.p-home .ph-fact:after,.p-home .ph-fact__text:after{display:none}.p-home .ph-subtitle{text-align:left}.p-home .ph-subtitle br{display:block}.p-home .ph-migrate-container{text-align:left;margin-top:10px}}@media (max-width:61.9375em){.p-home .ph-hero{display:-ms-flexbox;display:flex;-ms-flex-wrap:wrap;flex-wrap:wrap}.p-home .ph-hero .container{max-width:100%}}@media (min-width:520px){.p-home .ph-hero .cos-modal .form-group.email{margin-bottom:0}}@media (min-width:520px) and (max-width:767px){.p-home .ph-hero .container{max-width:100%}.p-home .ph-subheader{max-width:410px}}@media (min-width:870px){.p-home .ph-fact__title{font-size:24px}}@media (min-width:910px){.p-home .ph-fact__title{font-size:26px}}@media (min-width:960px){.p-home .ph-fact__title{font-size:28px}}@media (min-width:800px){.p-home.phr-var .container{padding-left:40px;padding-right:40px}}@media (min-width:62em){.p-home .cos-bg-blur{opacity:.95}.p-home.phr-var .main-nav__basket p{font-size:14px}.p-home.phr-var .main-nav__basket .main-nav__basket-subtotal{font-weight:700;font-feature-settings:"liga","clig";font-variant-ligatures:common-ligatures;-webkit-font-smoothing:subpixel-antialiased;-moz-osx-font-smoothing:auto}.p-home .selonline{margin-bottom:100px}.p-home .customers{padding-bottom:100px}.p-home.phr-var p{font-size:18px}.p-home.phr-var section:first-of-type{margin-top:85px;padding-top:60px}.p-home.phr-var section:first-of-type .container{display:-ms-flexbox;display:flex;-ms-flex-wrap:wrap;flex-wrap:wrap;-ms-flex-pack:center;justify-content:center}.p-home.phr-var section:first-of-type .h4{-ms-flex-preferred-size:100%;flex-basis:100%;max-width:100%}.p-home.phr-var h1{font-size:26px;line-height:1.75;margin-bottom:5px;white-space:nowrap;text-align:left;margin-top:30px;font-feature-settings:"liga","clig";font-variant-ligatures:common-ligatures;-webkit-font-smoothing:subpixel-antialiased;-moz-osx-font-smoothing:auto}.p-home.phr-var #mm-0{overflow:hidden}.p-home.phr-var #main-nav__start{padding-left:20px;padding-right:20px}.p-home.phr-var .ph-root .btn{line-height:36px;height:60px;font-size:18px;min-width:220px}.p-home .selonline__text{font-size:22px}.p-home .pioneer{white-space:nowrap}.p-home .main-nav__link{margin-right:0}.p-home a.main-nav__link span{white-space:nowrap}.p-home .logos-wrapper.xs-2{max-width:1000px;margin:0 -20px;-ms-flex-wrap:nowrap;flex-wrap:nowrap}.p-home .logos-wrapper.xs-2 .logo{padding-left:20px;padding-right:20px;-ms-flex-preferred-size:auto;flex-basis:auto;max-width:none}.p-home .ph-subheader{text-align:left}.p-home .ph-subheader.smaller{text-align:center}.p-home .ph-subtitle{text-align:left;margin-bottom:40px;font-size:18px;line-height:1.67}.p-home .ph-hero .container{padding-top:50px}.p-home .ph-hero .cos-modal{max-width:560px;-ms-flex-preferred-size:560px;flex-basis:560px}.p-home .ph-hero .btn{-ms-flex-order:0;order:0;-ms-flex-preferred-size:220px;flex-basis:220px;min-width:220px;margin:0 10px 0 0}.p-home .ph-hero .btn-primary{margin:0 0 0 10px}.p-home .ph-hero .ph-info{font-size:14px;margin-top:15px;line-height:1.43}.p-home .ph-hero.smooth{transition:background-color .4s linear .15s}.p-home .ph-hero-img{display:block;-ms-flex-preferred-size:calc(100% - 560px);flex-basis:calc(100% - 560px);max-width:calc(100% - 560px)}.p-home .ph-hero-img .img{display:none}.p-home .ph-hero-anim{display:block}.p-home .ph-migrate{line-height:2.14;font-size:14px}.p-home .ph-migrate-container{margin-top:10px;text-align:left;margin-bottom:65px}.p-home .ph-fact{-ms-flex-preferred-size:30%;flex-basis:30%;max-width:30%}.p-home .ph-fact,.p-home .ph-fact:last-of-type,.p-home .ph-fact:nth-child(n+2){padding:20px 25px 30px}.p-home .ph-fact+.ph-fact+.ph-fact:before,.p-home .ph-fact+.ph-fact:before{display:block;left:0;top:30px;width:1px;bottom:30px;height:auto}.p-home .ph-fact:first-child{border-top-left-radius:20px;border-bottom-left-radius:20px}.p-home .ph-fact:last-of-type{border-top-right-radius:20px;border-bottom-right-radius:20px}.p-home .ph-fact.long{-ms-flex-preferred-size:40%;flex-basis:40%;max-width:40%;-ms-flex-order:0;order:0}.p-home .ph-fact.long .ph-fact__title{margin-top:0}.p-home .ph-facts{width:100%;-ms-flex-preferred-size:100%;flex-basis:100%;max-width:1000px;margin:0 auto -85px;-ms-flex-wrap:nowrap;flex-wrap:nowrap;background:transparent}.p-home .ph-facts-shadow{left:-5px}.p-home .ph-fact__title{font-size:30px;line-height:2;margin-bottom:5px;margin-top:0;font-weight:400}.p-home .p1{left:-10px;z-index:3}.p-home .p1,.p-home .p2{top:-145px;position:absolute}.p-home .p2{left:196px;z-index:2}.p-home .p3{left:365px;position:absolute;top:-148px;z-index:2}.p-home .p4{position:absolute;left:421px;top:190px;z-index:5}.p-home .p5{position:absolute;width:651px;height:auto;min-width:651px;left:-35px;top:-119px;z-index:4}.p-home .p6{min-width:515px;position:absolute;left:46px;top:-15px;max-width:none;z-index:3}.p-home.anim2 .p1,.p-home.anim2 .p2,.p-home.anim2 .p3,.p-home.anim2 .p4{transform-origin:center;transition:transform .5s cubic-bezier(.255,.385,.35,.96)}.p-home.anim2 .p1.anim,.p-home.anim2 .p2.anim,.p-home.anim2 .p3.anim,.p-home.anim2 .p4.anim{transition-duration:.7s}.p-home.anim2 .p4,.p-home.anim2 .p5,.p-home.anim2 .p6{pointer-events:none}.p-home.anim2 .ph-hero-anim.active .p1:hover,.p-home.anim2 .ph-hero-anim.active .p2:hover,.p-home.anim2 .ph-hero-anim.active .p3:hover{transform:scale(1.05)}.p-home.anim2 .ph-hero-anim.active .p1.anim,.p-home.anim2 .ph-hero-anim.active .p2.anim,.p-home.anim2 .ph-hero-anim.active .p3.anim{transform:scale(1.08)}.p-home.anim2 .ph-hero-anim.active .p3.anim~.lazy__container picture .p4,.p-home.anim2 .ph-hero-anim.active .p3.anim~picture .p4{transform:scale(1.08) translate3d(0,8px,0)}.p-home.anim2 .ph-hero-anim.active .p3:hover~.lazy__container picture .p4,.p-home.anim2 .ph-hero-anim.active .p3:hover~picture .p4{transform:scale(1.05) translate3d(0,5px,0)}}@media (min-width:62em) and (max-width:74.9375em){.p-home .ph-hero .container{max-width:1130px}.p-home .ph-hero-anim{min-width:403px;transform:scale(.8) translate3d(-10px,75px,0)}.p-home .ph-info{margin-right:-20px}}@media (min-width:1020px){.p-home .pioneer{white-space:normal}}@media (min-width:1050px){.p-home.phr-var h1{font-size:28px}.p-home.phr-var .ph-hero-img{padding-left:20px}.p-home .ph-fact,.p-home .ph-fact:last-of-type,.p-home .ph-fact:nth-child(n+2){padding-left:30px;padding-right:30px}.p-home .ph-info br{display:none}}@media (min-width:75em){.p-home .cos-bg-blur{opacity:1}.p-home.phr-var .col-md-6:last-child .border1 .btn-block{width:calc(100% - 120px)}.p-home.phr-var section .container{max-width:1200px}.p-home.phr-var h1{font-size:32px;line-height:60px;margin-top:50px}.p-home.phr-var .ph-hero-img{padding-left:40px}.p-home .selonline__text{font-size:24px}.p-home .ph-subtitle{margin-bottom:45px}.p-home .ph-star{height:281px}.p-home .ph-hero .container{max-width:1130px}.p-home .ph-hero .row{-ms-flex-pack:center;justify-content:center}.p-home .ph-hero .cos-modal{margin:0;-ms-flex-pack:start;justify-content:flex-start;max-width:58.33333%;-ms-flex-preferred-size:58.33333%;flex-basis:58.33333%}.p-home .ph-hero-anim{transform:translate3d(15px,55px,0)}.p-home .ph-hero-img{max-width:41.66667%;-ms-flex-preferred-size:41.66667%;flex-basis:41.66667%;position:relative;z-index:6}.p-home .ph-facts{z-index:8}.p-home .ph-migrate-container{margin-bottom:70px}}@media (min-width:1400px){.p-home .ph-hero .container{max-width:1320px}.p-home.phr-var .ph-hero-img{padding-left:0}.p-home .ph-hero-anim{transform:translate3d(-20px,55px,0)}.p-home .cos-modal{padding-left:50px}}html.fonts-loaded .p-home.phr-var .main-nav,html.fonts-loaded .p-home.phr-var .ph-root{font-family:Lato,Geneva,Tahoma,sans-serif}@media (max-width:33.9375em){.p-b-xs-0{padding-bottom:0!important}}@media (min-width:34em) and (max-width:47.9375em){.p-b-sm-0{padding-bottom:0!important}}@media (min-width:48em) and (max-width:61.9375em){.m-t-md-2{margin-top:40px!important}.p-b-md-0{padding-bottom:0!important}}@media (min-width:62em){.col-lg-7{-ms-flex-preferred-size:58.33333%;flex-basis:58.33333%;max-width:58.33333%;padding-left:30px;padding-right:30px}}@media (min-width:62em) and (max-width:74.9375em){.p-r-lg-0{padding-right:0!important}}@media (min-width:75em){.col-xl-7{-ms-flex-preferred-size:58.33333%;flex-basis:58.33333%;max-width:58.33333%;padding-left:30px;padding-right:30px}}@media (min-width:75em){.p-x-xl-0{padding-left:0!important;padding-right:0!important}}.btn-lg{padding:.625rem 2.5rem;font-size:18px;line-height:2.375rem;min-width:12.5rem;border-radius:.3rem}@media (max-width:74.9375em){.btn.btn-lg{font-size:18px;padding-left:30px;padding-right:30px}}@media (min-width:992px) and (max-width:1440px){.btn-group-lg>.btn,.btn.btn-lg,.btn.btn-white{font-size:18px}}.logos-wrapper{display:-ms-flexbox;display:flex;-ms-flex-wrap:wrap;flex-wrap:wrap;padding-left:10px;padding-right:10px;margin-left:-15px;margin-right:-15px}.logos-wrapper .logo{display:-ms-flexbox;display:flex;-ms-flex-preferred-size:100%;flex-basis:100%;max-width:100%;padding-left:15px;padding-right:15px;-ms-flex-pack:center;justify-content:center;-ms-flex-align:center;align-items:center;padding-top:20px}.logos-wrapper .logo img{max-width:100%;height:auto}.logos-wrapper.xs-1 .logo{max-width:100%;-ms-flex-preferred-size:100%;flex-basis:100%}.logos-wrapper.xs-2 .logo{max-width:50%;-ms-flex-preferred-size:50%;flex-basis:50%}.logos-wrapper.xs-auto{-ms-flex-pack:justify;justify-content:space-between}.logos-wrapper.xs-auto .logo{-ms-flex-preferred-size:auto;flex-basis:auto;max-width:none}.logos-wrapper.xs-nowrap{-ms-flex-wrap:nowrap;flex-wrap:nowrap}@media (max-width:33.9375em){.logos-wrapper.xs-center{-ms-flex-pack:center;justify-content:center}}@media (min-width:34em){.logos-wrapper.sm-1 .logo{max-width:100%;-ms-flex-preferred-size:100%;flex-basis:100%}.logos-wrapper.sm-2 .logo{max-width:50%;-ms-flex-preferred-size:50%;flex-basis:50%}.logos-wrapper.sm-3 .logo{max-width:33.33333%;-ms-flex-preferred-size:33.33333%;flex-basis:33.33333%}.logos-wrapper.sm-auto{-ms-flex-pack:justify;justify-content:space-between}.logos-wrapper.sm-auto .logo{-ms-flex-preferred-size:auto;flex-basis:auto;max-width:none}.logos-wrapper.sm-nowrap{-ms-flex-wrap:nowrap;flex-wrap:nowrap}}@media (min-width:34em) and (max-width:47.9375em){.logos-wrapper.sm-center{-ms-flex-pack:center;justify-content:center}}@media (min-width:48em){.logos-wrapper.md-1 .logo{max-width:100%;-ms-flex-preferred-size:100%;flex-basis:100%}.logos-wrapper.md-2 .logo{max-width:50%;-ms-flex-preferred-size:50%;flex-basis:50%}.logos-wrapper.md-3 .logo{max-width:33.33333%;-ms-flex-preferred-size:33.33333%;flex-basis:33.33333%}.logos-wrapper.md-4 .logo{max-width:25%;-ms-flex-preferred-size:25%;flex-basis:25%}.logos-wrapper.md-5 .logo{max-width:20%;-ms-flex-preferred-size:20%;flex-basis:20%}.logos-wrapper.md-6 .logo{max-width:16.66667%;-ms-flex-preferred-size:16.66667%;flex-basis:16.66667%}.logos-wrapper.md-auto{-ms-flex-pack:justify;justify-content:space-between}.logos-wrapper.md-auto .logo{-ms-flex-preferred-size:auto;flex-basis:auto;max-width:none}.logos-wrapper.md-nowrap{-ms-flex-wrap:nowrap;flex-wrap:nowrap}}@media (min-width:48em) and (max-width:61.9375em){.logos-wrapper.md-center{-ms-flex-pack:center;justify-content:center}}@media (min-width:62em){.logos-wrapper.lg-1 .logo{max-width:100%;-ms-flex-preferred-size:100%;flex-basis:100%}.logos-wrapper.lg-2 .logo{max-width:50%;-ms-flex-preferred-size:50%;flex-basis:50%}.logos-wrapper.lg-3 .logo{max-width:33.33333%;-ms-flex-preferred-size:33.33333%;flex-basis:33.33333%}.logos-wrapper.lg-4 .logo{max-width:25%;-ms-flex-preferred-size:25%;flex-basis:25%}.logos-wrapper.lg-5 .logo{max-width:20%;-ms-flex-preferred-size:20%;flex-basis:20%}.logos-wrapper.lg-6 .logo{max-width:16.66667%;-ms-flex-preferred-size:16.66667%;flex-basis:16.66667%}.logos-wrapper.lg-auto{-ms-flex-pack:justify;justify-content:space-between}.logos-wrapper.lg-auto .logo{-ms-flex-preferred-size:auto;flex-basis:auto;max-width:none}.logos-wrapper.lg-nowrap{-ms-flex-wrap:nowrap;flex-wrap:nowrap}}@media (min-width:62em) and (max-width:74.9375em){.logos-wrapper.lg-center{-ms-flex-pack:center;justify-content:center}}@media (min-width:75em){.logos-wrapper.xl-1 .logo{max-width:100%;-ms-flex-preferred-size:100%;flex-basis:100%}.logos-wrapper.xl-2 .logo{max-width:50%;-ms-flex-preferred-size:50%;flex-basis:50%}.logos-wrapper.xl-3 .logo{max-width:33.33333%;-ms-flex-preferred-size:33.33333%;flex-basis:33.33333%}.logos-wrapper.xl-4 .logo{max-width:25%;-ms-flex-preferred-size:25%;flex-basis:25%}.logos-wrapper.xl-5 .logo{max-width:20%;-ms-flex-preferred-size:20%;flex-basis:20%}.logos-wrapper.xl-6 .logo{max-width:16.66667%;-ms-flex-preferred-size:16.66667%;flex-basis:16.66667%}.logos-wrapper.xl-auto{-ms-flex-pack:justify;justify-content:space-between}.logos-wrapper.xl-auto .logo{-ms-flex-preferred-size:auto;flex-basis:auto;max-width:none}.logos-wrapper.xl-nowrap{-ms-flex-wrap:nowrap;flex-wrap:nowrap}}@media (min-width:75em){.logos-wrapper.xl-center{-ms-flex-pack:center;justify-content:center}}@media (max-width:199px){.logos-wrapper .logo{max-width:100%!important;-ms-flex-preferred-size:100%!important;flex-basis:100%!important}}.form-group{margin-bottom:20px}.form-control-lg{padding:1.25rem 1.25rem 0;font-size:1rem;height:3.75rem;line-height:1.25rem;border-radius:.3rem;border:1px solid #c2c2c2}.form-control-lg:focus{border-color:#008be3}.form-control-lg+label{display:block;position:absolute;top:.0625rem;left:.1875rem;padding:0;margin:0;padding-top:.625rem;padding-left:1.125rem;color:#999;font-size:.6875rem;z-index:3;outline:0 none;transition:padding-top .2s ease-in-out}.form-control-lg:placeholder-shown+label{padding-top:1.188rem;font-size:1rem}.form-control-lg:focus+label{padding-top:.625rem;color:#008be3;font-size:.6875rem}.form-control-lg.wpcf7-not-valid+label{color:#6a9cbb}.form-control-lg.error+label{color:#d9534f}.form-control-lg:-ms-input-placeholder,.form-control-lg::-moz-placeholder,.form-control-lg::-webkit-input-placeholder,.form-control-lg::placeholder{color:transparent;display:none;opacity:0}input[type=email]{width:100%;border-width:1px;font-family:Geneva,Tahoma,sans-serif}input[type=email]:-moz-placeholder{opacity:0}input[type=email]:-ms-input-placeholder{opacity:0}input[type=email]::-moz-placeholder{opacity:0}input[type=email]::-webkit-input-placeholder{opacity:0}input[type=email]:placeholder{opacity:0}input[type=email]:focus{outline:none}html.fonts-loaded input[type=email]{font-family:Lato,Geneva,Tahoma,sans-serif}.p-home .ph-hero h1{font-size:22px;line-height:34px}@media (min-width:34em){.p-home .ph-hero h1{font-size:28px;line-height:40px}}@media (min-width:650px) and (max-width:767px){.p-home .ph-hero .cos-modal{display:-ms-flexbox;display:flex;-ms-flex-wrap:wrap;flex-wrap:wrap}.p-home .ph-hero .cos-modal .form-group{-ms-flex-preferred-size:calc(100% - 235px);flex-basis:calc(100% - 235px);margin-right:5px}.p-home .ph-hero .cos-modal .btn{margin:0 5px;-ms-flex-preferred-size:220px;flex-basis:220px}}
The eCommerce Platform Focused
on Your Business Success
X-Cart is an extremely flexible open source platform with tons of features and integrations, 24/7 support and a full range of professional services.
No risk, no credit cards required.
Set up your personal store now, pick a plan later.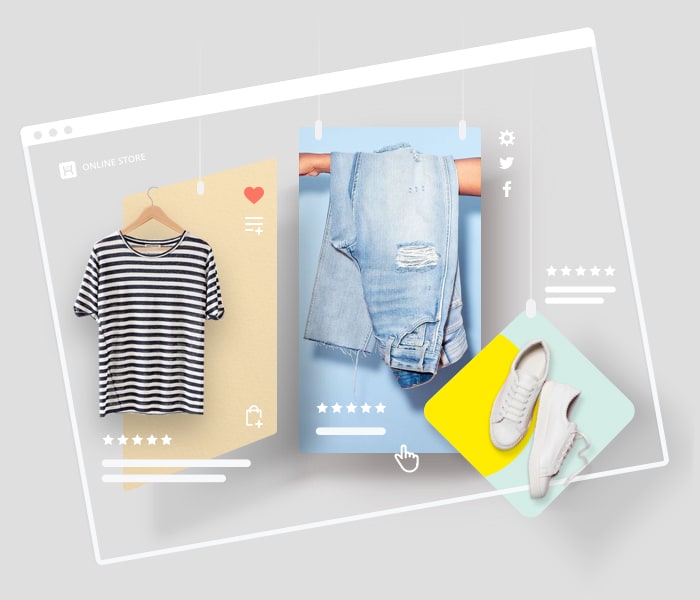 Since 2001
Global eCommerce
software pioneer
, 17 years on the market
GMV $3+ Billion
Gross Merchandise Volume of
X-Cart
merchants in 2017
38,000+
Online Stores in 111 countries around the world
These companies trust
X-Cart





Why choose X‑Cart?
Easy to use, easy to maintain, easy to modify
Awesome Design Templates
Get your ecommerce website up and running fast — without breaking the bank. Take a peek at all the great design templates we offer, then choose your fave and start customizing.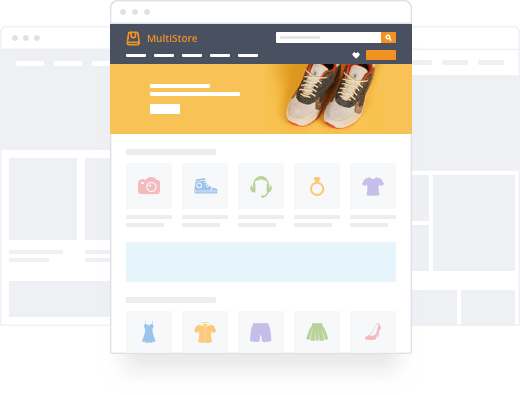 Excellent cost of ownership
All you pay is a one-time licensing fee! No fee for transactions, no large monthly fees, no sneaky add-on fees like you get with "free" ecommerce software. When you want an upgrade, simply press one button and X-Cart updates automatically.
Open source PHP code
Open source means full control over everything for you. Add extra features now or in a year or two as your online business grows — no problem!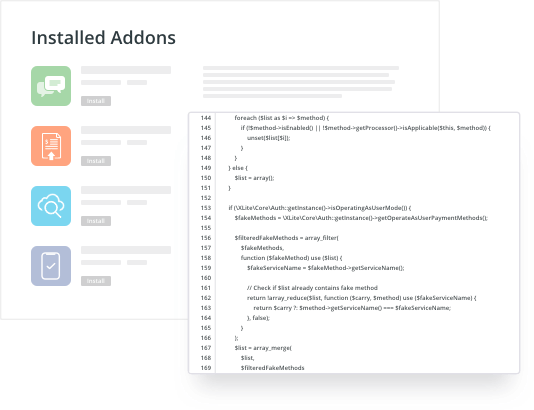 Technological Marvel
For you, it means smart and hassle-free performance. For your developer, it translates to faster work, easier maintenance and scalability plus helpful documentation — all of which are easier on your pocket!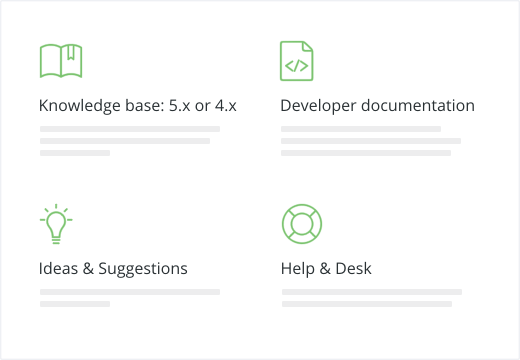 Fast & Secure
X‑Cart is the only PCI DSS compliant software you can run on your own server. It works on any hosting, even a shared one, while featuring industry leading security — naturally! Seamless integration with the top payment gateways means your ecommerce store can start selling today.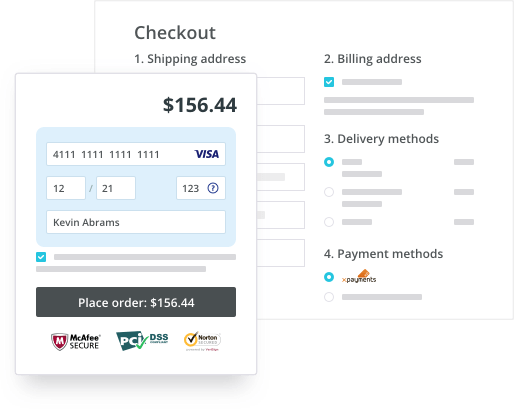 Great community
There's a very active community of many developers and e-commerce industry professionals. They address and solve loads of questions daily based on the real-world experience of actual online business.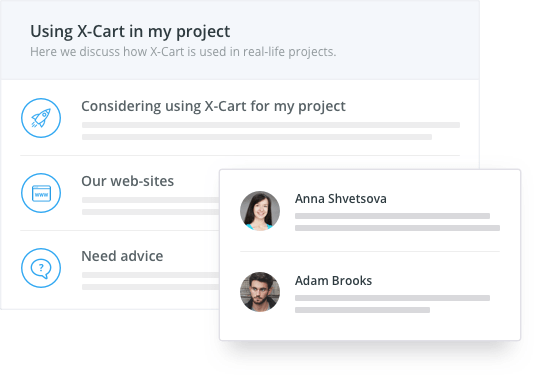 Sell Online. Anything. Anywhere.
X‑Cart knows how and much more. All at the right price and under your complete control.

Kevin Moore
X-Cart has always kept up with the times. As long as I keep up with the latest version, using X-Cart is a competitive advantage. X-Cart has a reachable, superior tech support team.

Scott Tyler
I wanted shopping software that does not take a percentage, that can be easily tweaked, that has a full time support for tough jobs, and that has plenty of partners and mod makers that easily integrate with their software. X-Cart fit the bill.
Choose your way to own a store
X-Cart 5

Downloadable

100% free, but you'd need hosting and technical skills to set up your store. You may always contact us for help of any kind
X-Cart

Hosted

Your X-Cart 5 store hosted, customized and maintained by X-Cart experts. No techskills required