←
Back to Blog
Why Switching Ecommerce Platforms Should Not Scare the Daylights out of You
Think about the last time that you or a friend moved into a new apartment. You probably loved being settled in the new space after some time, but the process of getting there was so grueling that you swore never to move again.
Just thinking about finding a new place, putting down deposits, packing and loading (and unpacking and unloading) all of those boxes, completing change-of-address forms, and re-connecting utilities stresses me out.
We can't make moving into a new abode less of a hassle, but we can dispel the myth that replatforming and upgrading your online business has to be similarly painful.
To prove it, I interviewed nearly 50 online store owners and asked them to share their fears about eCommerce replatforming.
It turned out that these fears were holding them back from replatforming their old and outdated stores to X-Cart 5. They were stuck because they assumed that all replatforming was costly, difficult, and risky. And while that may be the case with moving to some eCommerce providers, it's not so with migrating to X-Cart.
Read on as I shatter misconceptions around replatforming. I think you'll find it not only reassuring, but freeing as well.
Fear #1: Replatforming Is a Huge Headache
It can be, but it doesn't have to be.
If you think that eCommerce replatforming is nothing but a litany of problems and costly surprises, not to mention a seemingly never-ending process, think again.
We've already successfully migrated 32% of all X-Cart 4 stores to our new X-Cart 5 eCommerce platform — and the number is growing daily as more clients choose to upgrade. Now that we've migrated a third of our customers, we're faster at it than ever.
We've even created a dedicated team of replatforming specialists. Meet the crew: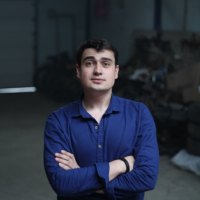 Alex Masyukov, a replatforming expert who'll make sure all your files and settings are moved to X-Cart 5 in a safe, smooth way.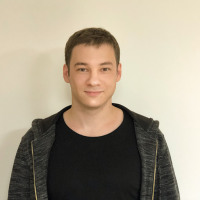 Alex Shevelov, a whip-smart software developer, Alex S. not only handles the Migration Wizard tool, he is a migration wizard.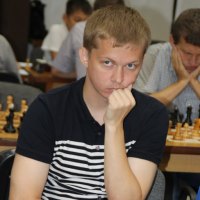 Alex Mukhin, our SEO guru. Replatforming can negatively affect your search position, but Alex will monitor your position in Google so you keep the ranking you've worked so hard to earn.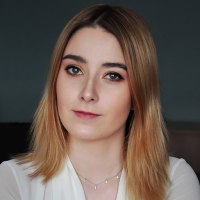 Alex Filatova, solutions advisor. Her area of expertise: accelerating your business growth with the help of X-Cart tools.
So when you're ready to consider replatforming, contact us and ask for Alex 😉
Fear #2: I'll Have to Sell a Kidney (and Maybe Additional Organs) to Afford Replatforming
This is a legitimate fear. In truth, eCommerce replatforming has always been rather expensive. But not for those who wish to migrate to the X-Cart 5 e-commerce platform.
Let me explain why.
We've just launched a massive eCommerce migration campaign to bring increased success to our loyal customers. We made this a priority and we committed to it. This means that we've made migration so efficient that there are no extraneous costs.
Getting started is easy. Simply purchase a license exchange. It will cost you $49.50, about the cost of a new sweater on Amazon. Upgraded online store or new sweater? You decide.
After that, migrate your online store using our Migration Wizard. It's free.
Or, if you'd prefer, connect with the Alexes and let the pros handle the data migration service for you. They'll do the project scoping, capture business requirements, and create a roadmap. Cost: contact us to get a free quote. You'll also get post-launch support as a bonus.
Note: Your Commerce replatforming project will take more time and cost more money if you use an external Migration as a Service (MaaS) offering like Cart2Cart or any other cloud-native migration solution. The price may even go up by thousands of dollars.
Fear #3: I Can Stretch What I Have
You can — for a little while. Maybe. But you shouldn't.
Sure, you can postpone using fancy-schmancy marketing tools, like email auto-responders and banner carousels.
But what's really important is that you don't get left behind where it really matters. Sticking with a platform limited to non-responsive design is a commerce killer. Mobile eCommerce now accounts for 54% of all online transactions. If your site isn't mobile responsive, you can kiss those sales goodbye.
When that happens, you not only lose sales and customers, Google downranks your eCommerce site. Yep, mobile responsiveness is so important that Google will penalize your ranking if your site isn't up to snuff.
Another reason why you're not fine sticking with what you have: security.
Although we do roll out security patches for X-Cart 4, they're manual so applying them can slip through the cracks. And hackers love these opportunities.
With X-Cart 5, security updates apply semi-automatically (and they're free within the branch) so your online store is up to date and not vulnerable when it comes to bad actors looking to steal sensitive information about you and your customers.
Big changes can cause big work on older systems. Remember GDPR? Who doesn't! Those kinds of big global changes require time and money when getting older platforms up to speed.
But X-Cart 5 is fully ready for the ever-changing world:
You'll always be up-to-date using easy updates and upgrades.
Regular security updates will protect your online retail business from hackers.
Mobile design will delight both Google and your customers.
Fear #4: X-Cart 5 Is So New That It's Got to Be Buggy Still
All new software has some strange behaviors at first (like when my colleague Lena updated to Mac Catalina and lost her admin creds — not cool, Apple). It's a matter of how many nuisances, how serious they are, and how quickly they get fixed.
We've learned a ton in the five years we've been developing X-Cart, which means that releases are increasingly stable, bugs are less annoying, and we squash those bugs faster than ever.
Just to make sure that our software is tight and right from the start, we've expanded our QA team by 60%. Their productivity is amazing and they are exterminators when it comes to removing bugs before release.
Moreover, our automatic multi-channel testing system, with beta testers getting first dibs on the newest features, makes it next to impossible to release software with errors. Updates are rolled out in several waves to ensure there aren't any major issues with the update itself.
And the fact that the number of bugs reported by our users is at historically low levels proves the effectiveness of this new approach. Fewer bugs reported: it's the only instance when we're happy to hear from you less.
Fear #5: X-Cart 5 Is Less Feature-Rich
Just the opposite.
There are more than 1,000 apps for X-Cart 5. If there's a capability you want, it's likely a quick add-on with just a few clicks. And if you can't find what you want, our developers can create it.
Fear #6: New eCommerce Software Is Harder to Customize
Nonsense!
Customizing X-Cart 5 isn't more difficult, it's just different from the old way.
Due to its modular architecture, customizing X-Cart 5 software is a little like playing Mario. There's no chance to harm your site. Whenever you make a mistake, you can just pause, reload, and resume when you're ready.
And don't worry, upgrades have never been easier.
I'm sure your software developers will quickly understand the new codebase of X-Cart 5, too. There's nothing weird or unusual. Developers who know object-oriented development will find it easy to work with X-Cart 5 code.
Fear #7: The New Shopping Cart Is Slower
False.
I'm sure you know that having a speedy website is critical for your business.
It's important to the user experience (waiting longer than 2 seconds for a page to load is a dealbreaker for today's users) and it's good for SEO (fast websites rank higher in search results). Speed is also a sign of a healthy server.
Now the best part: X-Cart 5 eCommerce websites, hosted on our specially designed X-Cart servers, load in just 0.2 – 0.4 seconds. None of the existing open-source eCommerce software solutions, like OpenCart or PrestaShop, even come close.
Fear #8: I'll Lose My Site Traffic, Get Zero Return of Investment, and Find Myself in an SEO Slump
You won't. We guarantee it.
Remember all of the Alexes? They'll make sure that you don't see negative effects from replatforming.
They're aware of all the risks, like lost positions in Google, abandoned carts, and diminished customer experiences, and they'll make sure none of this happens to you.
Fear #9: The X-Cart 5 Admin Interface Is So . . . Unfamiliar. I Don't Have Time to Relearn
Yep, the X-Cart 5 admin interface is indeed new and likely unfamiliar. But it's the good kind of new, the kind that does more, empowers users, and just makes sense.
Once you migrate to X-Cart 5, you'll quickly see how easy it is to navigate through the new interface. It's intuitive and quick to master.
And, as part of our service, there's an onboarding manager ready to advise and help.
The Final Word
With Magento Commerce 1 Enterprise and Community Editions sunsetting on June 1, 2020, many eCommerce businesses need to consider platform migration as soon as possible, lest they get left behind in terms of functionality, speed, and security.
You'll have to decide whether you should upgrade to Magento 2 (a migration unto itself) or move away to a new platform that delivers more power and more features for a lower price.
Now that you've got more information on your side, you'll be able to make the right decision when choosing how to move forward after the Magento 1 sunset.
Still feel scared about replatforming your online store?
Don't be. Moving to X-Cart 5 is easy, smooth, and cost-efficient. Nothing to fear here.
If you're ready to enjoy X-Cart 5's advantages just drop us a line or two.
Want to See Your Store in Action?
We'll connect you with an eCommerce expert who can show you the unique features that X-Cart can add to your online store.
Please answer the following questions so that we can generate your store.
Thank YOU!
We'll get in touch with you shortly to discuss your project.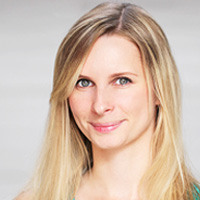 Helen Golubeva
Freelance SEO and Content Marketing Specialist
Helen is an SEO and Content Marketing Specialist. She has been creating and planning content for over 10 years, with 5+ years specializing in eCommerce.
Subscribe to Our Weekly Newsletter to Get
Expert-Backed

Tips Straight Into Your Inbox

Awesome! You won't be disappointed 😉