←
Back to Blog
Top 7 Automotive Parts Distributors to Dropship Auto Parts from Your eCommerce Store
Auto parts dropshipping is a relatively new business model that allows you to run your online store without warehousing an inventory of auto parts and accessories. It's been widely embraced by US automotive retailers as a way to increase distribution, expand the reach to new markets, and save time and effort on shipping orders to customers.
And on top of all these benefits comes convenience ensured by automating order fulfillment and passing the challenges of product delivery on to automotive distributors.
The trickiest thing, however, is to find a trusted auto parts dropshipping supplier that will successfully handle all the logistics on your behalf, provide high-quality auto parts, and deliver top-notch customer service. According to Fundera, 84% of all drop shipping businesses say that finding a reliable supplier is their main challenge while running their business.
Whether you are already dropshipping car parts and looking to enhance your product sourcing or just starting this new venture, we are here to aid you in your research for a reliable partner. We've put together seven popular car parts suppliers, spotlighting their niche, location, and how they can help you dropship auto parts with maximum profits.
How to Choose a Dropshipping Supplier for Your Auto Parts Store
Store owners who sell car parts online must carefully select the dropshipping supplier they work with. Not all suppliers are created equal; some may not fit your business model well. While choosing an auto parts distributor for dropshipping, it's essential to prioritize such factors as the quality of the products and delivery times.
Below are some other factors you should keep in mind while vetting your options:
Company's reputation. Pay attention to the reputation rating of an auto parts distribution company you plan to partner with. Look through the reviews, explore online review websites, and get familiar with what their clients say about the brand.
Returns Policy. Visit the supplier's website page about returns and refund policies to ensure they straightforwardly explain how to return faulty or damaged items. Check what car parts buyers can do if they receive incorrect shipments and how they can contact drop shippers in case of any delivery issues.
Distribution center location. Finding a local warehouse and distribution center grants you direct access to see your products in person and check their quality first-hand. Moreover, it lets you sell auto parts with reduced delivery times.
Competitive product prices. Dropshipping auto parts is a competitive business, so keep the right balance between products with a low profit margin while covering up that margin for the spare parts in high demand but with low supply. Negotiate better prices with the new supplier to get discounts on bulk orders or free shipping on large orders.
Top 7 Car Parts Dropshipping Suppliers
Here's a bird's eye view of the main niches the popular car parts dropshipping suppliers specialize in, their location, and other details that you may find helpful.
Niche
Location
Additional details
Turn 14
Distribution
a wide range of parts
for niche vehicle markets
Hatfield, PA, 
Arlington, TX, 
Reno, NV


→ $12.99 flat rate shipping
→ international distribution


Torqued
Distribution
motorsports and
racing parts, off-road
parts, performance parts
San Francisco, CA Detroit, MI 
→ no-cost 3PL service
American Tire
Distributors (ATD)
wheels and tires
ATD has over 130
distribution centers
across North America.
→ exclusive programs
with the top tire
manufacturers,
exclusive to ATD for trusted dealers
AIM Wholesale
RV auto parts
Phoenix, AZ
→ no shipping costs
Shifteck
performance parts
Buffalo, WY
→ no drop ship fees
→ every Shifteck part
is backed by a lifetime warranty


Lane's Professional
Car Products
interior and exterior
car care products
Ellisville, MO
→ free shipping over $150
→ affiliate programs
to recommend their
products and make money online


SP Racing Online
(aka Sound Performance)
performance parts
Bensenville, IL
→ affiliate programs for resellers
Turn 14 Distribution
Turn 14 is a certified car parts distributor, which can be a perfect fit for dropshipping businesses handling bulk orders. It provides car parts from multiple automotive brands, including Mercedes, BMW, Toyota, and Ford, to name a few. In addition to the warehouses across the US, the company also provides worldwide auto parts distribution. Auto parts are available at wholesale prices, and auto parts retailers will also have access to real-time inventory updates.
To partner with Turn 14, online sellers should pass a vetting test to ensure they are legitimate auto parts drop shippers. Once approved, there is a minimum buy-in, and subsequent orders will be subject to a minimum order policy.
Torqued Distribution
Torqued Distribution is an auto parts distributor for the motorsports, performance, and truck & off-road markets. This supplier offers a wide selection of car parts through its fulfillment centers in California and Michigan. Torqued Distribution promises the lowest possible rate to ship orders to your customers, competitive dealer discounts, and real-time live inventory.
In addition, Torqued Distribution offers eCommerce automation to enhance the automotive industries with a warehouse as a service platform. With its wholesale product sourcing platform, you can connect your auto parts online store directly to the Torqued warehouse and upload products in just one click. With this level of automation offered, you can sync and facilitate order fulfillment in your online store.
American Tire Distributors (ATD)
ATD is one of the largest North America's distributors in the replacement tire and automotive industries. So, if you plan to sell wheels and tires online, this supplier can be a perfect fit for you.With ATD, merchants have access to over four million tires in almost every style and size from the top global brands in the industry. As a special perk, they promise to make your dropshipping business even more profitable by offering programs that reward you for brand loyalty to help your business grow.
AIM Wholesale
AIM Wholesale is a dropshipping supplier that specializes exclusively in selling RV parts and accessories. With more than 20 years of experience in the industry, they offer a product line that includes over 9,500 wholesale RV parts, accessories, and supplies.
Due to their low shipping rates and competitive pricing, AIM Wholesale gives auto parts sellers within this dropshipping niche an opportunity to maximize their profits.
Wholesale RV supplies ship locally out of Phoenix, Arizona, via dedicated delivery trucks or nationwide through credible freight companies such as UPS and FedEx.
Shifteck
Unlike most of the auto parts suppliers on this list, Shifteck is not just a distributor. The company specializes in developing and manufacturing aftermarket automotive parts, also providing worldwide distribution throughout the United States, Europe, Asia, and the Middle East.
Shifteck offers various performance parts for the automotive aftermarket industry, from short shifters to suspension systems and everything in between. Shifteck provides two distribution programs for dealers and wholesalers, offering buy-in incentives and volume purchasing. All in-stock orders are shipped within 24 business hours with no dropshipping fees.
Lane's Professional Car Products
Lane's Car Products mostly deals with interior and exterior car care, car wash supplies, air fresheners, and wheel care. The main upside to this supplier is that Lane's Car Professional Products has an established dropshipping program.
However, your online shop needs at least one year of experience selling car parts online to work with this supplier. Additionally, it should only sell automotive components. If you are eligible to apply for the dropshipping program, the company will send you an XLS file with all the product descriptions, pricing, and images of the selected car care products to drop ship to your parts buyers.
SP Racing Online
SP Racing Online is also known as Sound Performance Racing. As the name suggests, this company sells auto parts that enhance car performance, offering turbo kits, superchargers, intake kits, exhaust systems, and many other categories.
One of the benefits of choosing this automotive supplier for your dropshipping store is that you just need an account to start sourcing products from SP Racing Online. Additionally, you can participate in their affiliate program, where dropshipping businesses that sell from their eCommerce websites can earn profits, depending on their performance.
Connecting Your Online Store to the Auto Parts Dropshipping Supplier of Your Choice
Finding the right supplier is the first and most fundamental step to succeeding as an auto parts dropshipper. However, if your eCommerce platform is SaaS-based or not customizable enough, your choice is restricted to integrations with the car parts suppliers that your shopping cart solution provides. This can hinder your dropshipping business growth and seriously hit profitability.
You'll never face this issue with X-Cart. We offer a 100% automotive-centric eCommerce platform that offers the desired functionality out-of-the-box and can provide you with custom integration with the preferred partner. We already have clients who sell car parts and accessories through Torqued and Turn 14. So, don't hesitate to contact us and tell us about your project.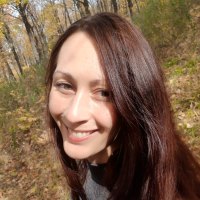 Maria Navolykina
SEO Content Specialist
Maria is an SEO Content Specialist at X-Cart. Once captured by digital and content marketing in her student days, she keeps living and breathing it ever since.
Subscribe to Our Weekly Newsletter to Get
Expert-Backed

Tips Straight Into Your Inbox

Awesome! You won't be disappointed 😉