Compare features
Paid monthly
Paid annually
Memory (DDR4 RAM)
1GB
2GB
4GB
16GB
Processor
1 Core
1 Core
2 Core
8 Core
SSD (Disk Space)
25GB
50GB
80GB
320GB
Managed Ecommerce Hosting
Phone support
Online chat support
24/7 Hosting Support
Email hosting
Daily backups
Hosting Control Panel (Plesk)
Free X-Cart installation / transfer
Dedicated SSL
SEO Audit Full / yearly
(with annual contract)
The Best Hosted Shopping Cart For
Speed & Security
Every ecommerce website is hosted on a machine fine tuned to power X‑Cart stores exclusively. That means you get better performance that rivals dedicated SaaS platform infrastructures. But without the lock in.
Compared to standard web hosting, ecommerce hosting is way more complicated. Typical nuances include SSL, database support, ecommerce software, processing various payment methods, and additional requirements around payment (PCI) compliance and the treatment of Personally Identifiable Information (PII).
X‑Cart is a self hosted ecommerce website builder that you can host anywhere. When you use our ecommerce hosting services, you'll get security and support from our team of ecommerce experts. We take care of the hosting, backup, and technical issues so you can focus on building an ecommerce empire.
X-Cart has a formidable network of servers around the world. This allows you to spin up and easily scale your enterprise-level solution to meet the changing demands of your business. No matter where you or your customers are at the moment!
All Ecommerce Hosting Services and Plans Include
Lightning Fast Solid‑State Drives (SSD)
The faster your ecommerce site loads, the better. This is why we're utilizing SSDs instead of hard drives with our affordable hosting plans. Now, you can get the advantage brought by our FREE SSDs, giving you faster page loads by 300%!
1 Dedicated IP Address
No need to buy a separate dedicated IP address. Now you can view, maintain, access via FTP, or secure your website via SSL certificate by purchasing one of our ecommerce web hosting plans.
US, Canada, Australia, Europe & Asia Locations
Get reliable and secure hosting with blazing fast speeds wherever you are in United States, Canada, Australia, Europe, and Asia.
Daily Data Backup
No matter how advanced technology is, data loss is inevitable. We prevent loss of information by automatically securing an archive of your database and entire site daily. You can even download a copy of your site data from your backend admin panel.
PCI Compliant Hosting
Keep your customers safe as they shop. Leverage our expertise in practicing PCI-DSS compliance through our advanced PCI Controls. Our PCI compliant servers are custom configured and maintained to ensure top notch performance and full-scale security for you and your customers.
99.99% Uptime SLA
When your site is down, your ecommerce store can't make any money. We eliminate the occurrence of lost opportunity by providing dedicated servers, utilizing best practices in the industry, and patching your server security daily. This guarantees your site will be up 99.99% of the time.
Control Panel
Be in‑the‑know of what's going on with your ecommerce platform 24/7 through our straightforward server monitoring tools. View resource utilization, figure out log file issues, set up automations, and protect your servers from third-party attacks through your dedicated cpanel. With One‑click installs of any of our ecommerce website templates, you'll be up and running in no time.
SPAM/Virus Filter
Through our stable and accurate SPAM/Virus Filtering feature, you can effortlessly weed out viruses and other types of internet nasties. We don't require any hardware or software to run the filters. Through our web based control panel, you can easily create whitelists/blacklists, quarantine viruses, spams or tags, back up Mail Server Queuing, execute encryption, and view logs and statistics right on your own mail server.
Our love
As an online shop, we know how you value time for ecommerce business. This is the exact same reason why we provide catered client experience, 24/7 customer assistance, and state‑of‑the‑art web hosting tools and features. Since we've covered all of that legwork, the only thing you need to do sign up for a merchant account and get started!
Trusted By
35,000

Online Stores, Agencies and Payment Gateways:
Pushing Over $2.5B In Sales





X-Cart Shopping Cart Hosting FAQs
Do I need to host the X‑Cart Platform on X‑Cart?
No. Unlike SaaS platforms you can run our ecommerce platform anywhere. You can run your ecommerce site on our servers or one of our partners.
Where are your servers physically located?
Our data centers are located in the US (New York, San Francisco, Los Angeles, Chicago, New Jersey, Atlanta, Miami, Seattle, Dallas), Canada (Toronto), Japan (Tokyo), Australia (Sydney), Europe (Amsterdam, Frankfurt, London, Paris), India (Bangalore) and Asia (Singapore).
What is the difference between a shared and a dedicated SSL certificate?
Shared SSL uses X‑Cart domain instead of your own domain name (https://yourstore.x-shops.com)
Dedicated SSL uses your own domain name (https://www.yourstore.com)
Most ecommerce businesses prefer using a dedicated SSL certificate as it appears more professional to visitors.
Do you offer any kind of server up-time monitor?
Yes, we've got our internal 24/7 uptime monitoring service available. You can use any external uptime monitoring service as well.
Do you have a speed test / download test?
As a rule we use independent online speed test tools. For instance such as www.webpagetest.org
How long does it take to install/transfer the store?
Fresh X‑Cart installation is done within one business day. The transfer of your existing X‑Cart‑based store is a little more complex, but it's started within one working day, too. It consists of 2 steps. First, we transfer a test copy; it's accessible only for you - via a test URL. After you test the store in the new environment and approve of the result, you select the convenient time of the final migration, and we schedule it.
Do you charge a transaction fee per sale?
No, unlike the majority of SaaS platforms we do not charge a transaction fee per sale.
Do you offer free site migration for existing customers?
Yes, the migration of your web site to X‑Cart Hosting is absolutely free of charge.
How can I upgrade/downgrade my plan?
Just send us a request, and our billing manager will provide you with detailed information.
What are the Advantages of VPS Hosting?
You obviously want to choose the most cost‑efficient hosting. Dedicated hosting tends to be too expensive for most ecommerce startups. Here comes ecommerce VPS (virtual private server).
Security. You are the only one on this VPS server, and there are no shared accounts.
Guaranteed Speed. No matter what anyone else is doing on another VPS hosted on the same machine, you are guaranteed your speed. If you have two CPUs allocated to you, then you will always have those two CPU's available to your operations. The amount of RAM you have paid for in a VPS setting will always be available to your operations, regardless of what else is happening on the physical machine.
Scalability. The hosting plan can be instantly upgraded.
Isolation From the Activity of Others on the Same Host. If another user on your host's services is misbehaving, this will have little to no impact on your VPS service. If their activities crash their server, they do not crash yours. In fact, only their virtual machine crashes. This has no impact on the physical server on which the virtual machines are run.
Solid State Drive (SSD). Solid state drives provide substantial benefits over traditional hard drives. SSD has lower latency, faster read/writes, and supports more IOPs (input output operations per second) compared to HDD, which lead to a better and quicker performance.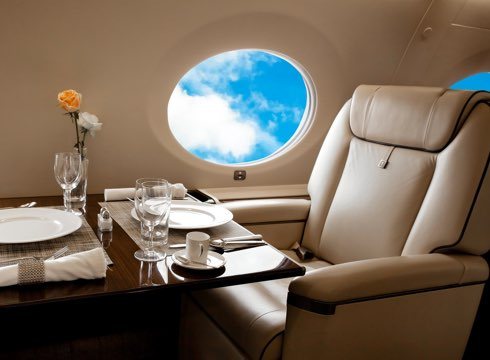 Need A Flexible Hosting Plan for Your Business Website?
In case you don't want to be limited to the existing offers, we can talk it over. We have plenty of options to expand your hosted eCommerce space and functionality including dedicated servers. A combination of X‑Cart Hosting and X‑Cart ecommerce software reduces complex procedures of running a store to mere waving of a magic wand. Our service packages include everything you need, including web hosting, SEO consulting, migration and setup, to turn your small business into an ecommerce giant. We can add even more power upon your request. Learn more about our website store builder.