PHP & PayPal Shopping Cart platform
Free shopping cart software & hosting solutions for high-performing online stores
$430M – total PayPal transactions of X-Cart merchants in 2017. Join the ranks of successful merchants!
Enjoy 15% discount by applying special discount code "PAYPAL" at checkout
What you get with X-Cart store

Let customers purchase from you wherever they are. Your store will look great on any mobile device, providing extremeny comfortable shopping on-the-go.
About 400% functionality most online stores need. You focus on growing your business and can count on X-Cart keeping up.
100% customizable
Whether you need to change your design or change business logic of your store, simple PHP code and WYSIWYG user interface make X-Cart a snap to customize.

Get your store up and running fast – without breaking the bank. Take a peek at all the great design templates we offer, then choose your fave and start customizing.
Extensions. Big and small, must have and quite specialized, ours and third party. Hundreds of them. Just pick one you like and tune up your web store. Fast.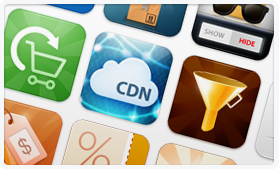 Integration with one of the biggest payment provider
PayPal is the fast, easy, secure way to accept payment online. Whether your customers shop on PCs or mobile devises, PayPal optimizes the experience to help you capture more sales. Plus, offering PayPal adds trust and credibility to your site, and lets you tap into millions of active buyers who look for the PayPal way to pay.
X-Cart is the only PCI-DSS compliant software you can run on your own server. It gets top benchmarks even on shared hosting. Industry leading security – naturally.
What X-Cart store owners say
Thanks Xcart for helping make our dream store come true. Not only was it easy, but the customizations and technical support your company provides is top of the line in my book. With us being new to eCommerce you really made it easy and helped us along the way. We look forward to opening another xcart store very soon.

7 Digit Concepts LLC, J. Petersen
We have been using X-Cart services for almost 10 years. Currently, we are running 5 heavily customized shops with all of the customizations made by the X-Cart development team. I must also say that X-Cart's support is one of the best I have used. They always solve all issues and provide useful upgrades. The best thing about support, is that it is available practically 24 hours and you can solve things faster than you would be able to with employees. So for me, X-Cart is my number one choice f…

Enakupi, Jure D
I would like to commend X-Cart on the level service you have provided to CamBuy. The website you have designed and customised for us has become invaluable tool for our business to move forward. We are very pleased with your level of commitment, dedication, and especially, the turnaround times on our projects. In addition, dealing with your professional and responsive team has even helped us improve our own customer service. We definitely look forward to doing future projects with you.
I looked at many ecommerce solutions before deciding on x-cart. If I didn't choose x-cart, I don't think my business would have been this much of a success. Thanks for developing such a great product and providing first-class technical support!
Working with the Qualiteam at XCART always such a pleasure. Professionalism is what comes to mind when I think about the service and support I have gotten over many years. The Quality of Service is second to no one.

Junie Moonies, Edward Craig
ModPC as it sits today is the culmination of over 2 years of hard work, sweat and tears. Through trial and error we have waded through 4 different shopping cart solutions in this time and now that we have settled with X-Cart it appears we have finally achieved what we set out to do.[…] All in all it's been a very rewarding experience getting our business work with X-Cart.

Jansen Internet Limited, Lars Jansen
35,000 Online Stores Around the World Use X-Cart
Join the legions of businesses around the globe that rely on X-Cart as their ecommerce platform of choice
Download