←
Back to Blog
Automotive Industry Infographic: Moving Your Brick and Mortar Automotive Business Online
The auto industry isn't what it used to be, after the COVID-19 pandemic, it will likely never be the same again. As online retail becomes increasingly popular, customers don't visit dealerships much anymore — but that doesn't have to be a bad thing. As shoppers shift their attention to digital tools, retailers can compete digitally as well — and this is the best way to evolve with changing times.
The main reasons consumers want more of a virtual process are convenience and speed. A virtual experience tends to alleviate a lot of the consumer pain points that we've been hearing about for, frankly, decades.
I. The Effects of the COVID-19 Pandemic on The Automotive Industry
According to the recent 2021 Capgemini's survey, 49% of global consumers prefer to purchase a personal vehicle online—that's up from 39% before the pandemic. Take a look at some more stats in our automotive industry infographic below.

II. Are Offline Purchases Still a Thing?
You bet! While the demand for online sales is evident, we shouldn't write off the in-person experience as it is still valued by a number of consumers. People prefer to smell, feel, & test-drive before making a purchase.
Below you'll discover an infographic with a few more facts proving that traditional car trade distribution is not going anywhere just yet — NSCs, OEMs, and car dealerships will be still there, at least for the next couple of years.

III. The Future of Automotive Retail
According to research by PwC, 79% of car dealers are sure that their role is about to change in the next 5-10 years. And this change is inevitable. It will require dealers to take immediate actions in adjusting their business models which should help them remain relevant and ensure seamless customer experience.

Car retailers will have to:
Explore the new revenue models. OEMs will have to shift their sales model from one-off product purchases to continuous "recurring" services, such as subscription or pay-per-use models.
Go online or go out of business. You can infinitely experiment with various growth hacking tactics and revenue models, but digitalization of your business should be the mantra of 2021. End of story.
Develop new distribution strategies, like combining traditional dealers with factory-direct internet sales channels.
Try new payment methods. For example, Buy Now Pay Later (BNPL) is regularly used to accept purchases for big-ticket goods.
Embark on new technologies, such as 3D walkthroughs. Also, 63% of retailers are using Augmented Reality (AR) to provide an immersive shopping experience. And shoppers are ready to pay more for just that!
Build trust and loyalty. For Amazon sellers, for example, getting positive reviews is among the best ways to build trust with potential buyers.
Offer new services, such as test-drive or purchased vehicle home delivery.
OK. What's next? You have to get ready for the digitalization of your business.
Even though the pandemic has triggered a virtual vehicle sales boom, a certain part of car buyers would still prefer to visit the dealership, as some aspects of the buying process still remain difficult to digitize.
Providing consistent online shopping experience requires deep technical knowledge, expertise, personalisation, and guidance. Below are some of the pain points you need to address to ensure a seamless multi-channel shopping experience:
Find an eCommerce platform that lets you build a store around your business, instead of building your business around technology.
Find a team of experts to help customize your auto parts store.
Find third-party providers that you trust.
Sync all your business processes.
You have to be a person in the middle that is always connecting your hosting team, your SEO team, your developers, the support guys, and all of them are pointing fingers at each other. So being a person in the middle is a pain. And with X-Cart, we can provide you with everything you might ever need for building your own store from design and SEO to even data entry service.
Need help embracing a digital-first shopper?
X-Cart team is here to help you with everything from setting up your automotive store to customizing it to your exact business needs. Request a free demo at friends@x-cart.com and take a peek into the way your auto parts store will look when it's live.
To Sum Up
In the world that is changing at such rapid-fire pace, going online is a must, not a choice, especially for automotive retailers that by and large are lagging behind other industries when it comes to digital.
And if you want to be in the game between the winners, you should select a shopping cart that will set you apart.
You can't always get all the way there with out of the box cookie-cutter solutions, such as Shopify or Oberlo — they just don't have that level of flexibility needed to run an auto parts eCommerce store.
Getting into the automotive industry requires a unique solution that is pretty customizable and scalable; an all-in-one tool that can gracefully handle hundreds of thousands of SKUs while still being fast and user-friendly.
Ideally, it should be a bit more than just an eCommerce shopping cart, but rather an opportunity to connect with your shoppers on a personal level, creating a sort of community that brings shoppers and sellers together where online and offline experiences are merged into an integrated ecosystem.
Our enterprise eCommerce solution can do it all. Literally.
Actually, there is literally nothing that can not be implemented using X-Cart. Our team has been building, not just shops, but communities, educational portals, and some platforms for internal usage.
Have questions? Reach out to one of our experts and get a tour around X-Cart.
Resources & Suggested Materials:
Want to See Your Store in Action?
We'll connect you with a eCommerce expert who can show you the unique features that X-Cart can add to your online automotive store.
Please answer the following questions so that we can generate your store.
Thank YOU!
Please schedule a time for a demo of a custom automotive store.
Schedule Now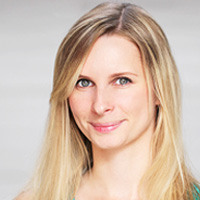 Helen Golubeva
Freelance SEO and Content Marketing Specialist
Helen is an SEO and Content Marketing Specialist. She has been creating and planning content for over 10 years, with 5+ years specializing in eCommerce.
Subscribe to Our Weekly Newsletter to Get
Expert-Backed

Tips Straight Into Your Inbox

Awesome! You won't be disappointed 😉