Must-have eCommerce Apps to Run Your Business

Every once in a while every business faces a crisis. It might be a seasonal downturn or an unexpected move by a competitor or perhaps a major change in customers' buying behavior. The one thing we can be sure of is that a crisis is sure to cause consequences for your business. Yes, a crisis may be difficult to come over but it is also a huge opportunity to grow.
Right now, we are all impacted by the COVID-19 pandemic. eCommerce business owners like you are the core of X-Cart, and we are determined to help however we can to make your business a success even in the world where it's not business as usual.
Now is the time when businesses are dialing back their spend, but that doesn't mean you have to forfeit quality. X-Cart has plenty of tools to help your store stay current in a time when change is a daily constant. For the complete list of our eCommerce apps, please visit our app store.
To Offer Something Special
This pandemic has brought all of humanity to a fairly level playing field. Your buyers are impacted just the same as you.
Many businesses are currently running special offers in an effort to adjust to these times. For example, companies may offer free shipping to help encourage social distancing. Additionally, businesses may offer coupons or free products and services for those in need. There are also others pivoting their warehouses and manufacturing to help different industries.
Think of how you can participate with special offers. For example, extend trial periods if it's a service, offer promo codes for free local delivery, or offer gift certificates to anyone who donates to a local hospital.
Be sure that you're clearly advertising your offer as well. Many websites now have a sticky bar or sales alerts on their websites stating their commitment and you should consider doing the same. The Popup Anywhere add-on for X-Cart can help you do that easily.
To Explore New Sales Channels
Now that online shopping is the new normal, you want to give your brand as much exposure as possible. Omnichannel marketing is the way to reach out to every possible shopper out there. Consider testing a few more places to market your products to see the impact on revenue.
Google Shopping
It's natural to start from Google, isn't it? Every shopper is out there, searching for whatever they need – on Google. Don't wait for them to find your online store in the search results – make sure the first thing they see when they search are your products.
Google Ads by Kliken allows advertising across Google Shopping, Gmail, YouTube, and Google Search and Display. It is integrated directly with X-Cart, which means you can manage your Google Ads campaigns right in the admin back-end, ensuring your store and Google Ads synchronize automatically. In Google Ads by Kliken ad creation, targeting, bidding, and budget allocation across all Google networks are managed automatically.
Facebook and Instagram
How many of your customers use social media? That's a question you don't even have to ask yourself anymore! Facebook and Instagram have even become increasingly popular as shopping apps.
Facebook Ads and Instagram Ads is an add-on to help make your marketing efforts low-effort and highly effective. This is a direct integration as well, which means there's a single place to manage both channels and set up flexible personalized ads for each. 
Facebook & Instagram Easy Ads by ROI Hunter allows creating advertising campaigns in Google as well as in Facebook and Instagram.
Marketplaces
If your products see the growing demand or you are just starting up, it might be a good idea to reach out to new audiences. Many people only shop on well-established marketplaces like Amazon, eBay, Walmart, or Etsy. Beside offering access to their large audience of loyal customers, these marketplaces can help you expand internationally as well.
X-Cart has tools to integrate and sync your online store with each of these four marketplaces and many others out there.
These add-ons generate product feed that you can upload to many marketplaces and advertising platforms, including Amazon:
To Add More Payment Gateways and Secure Yourself from Fraud
With the large influx of online shopping, protecting your buyers' information is more important than ever. Every eCommerce website wins by making it user friendly. It's a simple win for shoppers and your brand alike.
X-Cart offers countless different payment gateways to help your shoppers feel secure at checkout.
Make sure your payments are safe and you are protected from fraudulent orders. Payment gateways normally scan every incoming payment in real time and alert you of any suspicious transaction activity. However, you can't be too secure, so you might consider adding an extra layer for fraud prevention.
Partner Offers to Try
Seller Labs offers a free 30 day trial of the ultimate Seller Labs Pro! Additionally, use the code XCART to save 50% off your next three months.
Kliken provides an excellent free tool to take full advantage of Google Shopping. It is now free to sell on Google, too!
Payability offers fast and friction-free working capital solutions to online merchants and 2% cash back on any purchase with the Seller Card.
Amazon Pay makes it easy to contribute to a community in need.
Avalara provides essential information on tax relief.
Mailchimp is offering free Standard accounts to eligible groups sending critical public health information about COVID-19 through June 30, 2020.
We'll continue to collect the special offers from our partners and update this post daily, so you may want to check in every once in a while.
Be there for your customers.
The aforementioned aren't the only measures you can take to run your business through crisis and definitely aren't the only eCommerce apps to add to your online store. There are plenty of other possible enhancements, including customization services, an Android and iOS mobile app, faster hosting, and updating the look and feel of your store.
Subscribe to Our Weekly Newsletter to Get
Expert-Backed

Tips Straight Into Your Inbox

One email a week, we promise.

Awesome! You won't be disappointed 😉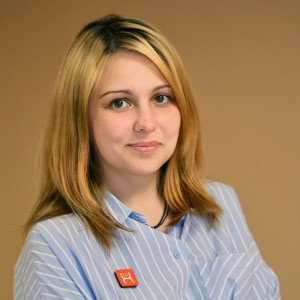 Anastasia Zhavoronkova
Marketing Manager at X-Cart
Hi, I'm Nastya and I'm on the Marketing team at X-Cart. I'm a big fairy-tales admirer on my own time and a complete grammar geek at work.