←
Back to Blog
Affordable PCI compliance – new X-Payments plans introduced
As you know, to accept credit cards on your web-site you have to be PCI compliant. Otherwise you risk heavy fines by Credit Card companies (Visa, MC and others). PCI compliance involves hundreds of requirements and quite difficult for merchants to follow. Filling SAQ and running quarterly scans are not enough. The simple solution is to avoid taking credit cards within your store, outsource this all and have checkout on a payment service's website.
For those, who wish to have checkout on their own website, we have an alternative. New X-Payments plans that make PCI compliance easy and affordable.

We have PA-DSS certified software X-Payments – a "downloadable" application at $1189. Although it's very cost efficient in a long run, it requires an upfront investment. Plus you'll need a hosting account dedicated to X-Payments as per PCI requirements. For a starting business that means a higher financial risk.
Therefore, we partnered with the best X-Cart hosting provider from the USA to introduce you new X-Payments plans that combine PA-DSS compliance of X-Payments and PCI compliance of hosting space in one package.
What's good in the new plans?
Checkout on your website
No processing fees (we do not count your money)
Unlimited transactions (we do not count your money)
PCI compliance (pros take care of it)
No extra hosting account (hosting included)
X-Cellent pricing (starts at $49/mo)
Integrates with all X-Cart editions and other shopping carts
For all annual subscriptions we give free integration with X-Cart.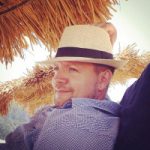 Alexander Mulin
Payments Sr. Product Manager at X-Cart, a Seller Labs company
Alex is Payments Sr. Product Manager at X-Cart, a Seller Labs company. His other two passions are ice hockey and history.
Subscribe to Our Weekly Newsletter to Get
Expert-Backed

Tips Straight Into Your Inbox

Awesome! You won't be disappointed 😉