We are glad to announce that our X-Payments software has been reviewed by the PCI Security Standards Council Quality Assurance Program and received a grade of PASS.
X-Payments has been put on the "Validated Payment Applications" list on the PCI Council's web-site.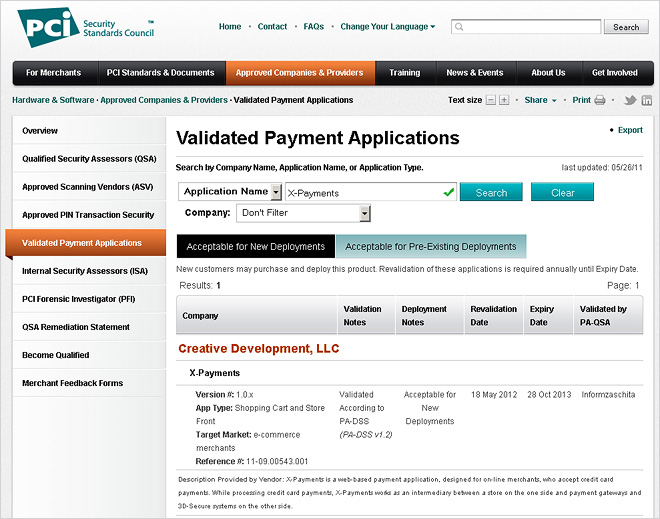 X-Payments is a web-based payment application, designed for on-line merchants, who accept credit card payments and require compliance with the Payment Card Industry Data Security Standard (PCI DSS) v1.2 standard. It integrates with X-Cart, X-Commerce and can be integrated with any shopping cart with help of API.
PCI DSS is a set of requirements designed to ensure that ALL companies that process, store or transmit credit card information maintain a secure environment. PCI DSS requirements apply to ALL organizations or merchants, regardless of size or number of transactions, that accepts, transmits or stores any cardholder data. See more at https://www.x-payments.com/help/X-Payments:PCI_FAQs