←
Back to Blog
X-Cart Introduces PayPal Checkout: Upgrade Your User Experience to Convert More
When you are first setting up your eCommerce business, there will be a lot of decisions to make. One of the most important decisions (after selecting your brand name, product, logo, etc.) will be defining the user experience at checkout.
Many new business owners assume checkouts are more or less the same, and that choosing one payment method over another will make little impact on their business. However, the right payment method has the ability to dramatically increase your conversions, encouraging shoppers to come back to your brand time and time again.
With X-Cart, you get access to the most popular payments solutions designed to drive conversions. Talk with a Solution Adviser today to see what is best for your business.
Improve Your Checkout with PayPal
Payment providers can play a key role in both conversion and trust. PayPal is just one checkout method popular around the world, and also a brand name synonymous to security and efficiency. PayPal offers a complete solution in PayPal Checkout that simplifies payments and powers your business. Here are some key benefits:
Support for popular payment methods including credit and debit cards, multiple local payment methods. All with no monthly fees and fast access to funds.
Payments accepted in more than 100 currencies and 200 countries.
Offer PayPal Credit, which can help your customers buy more at your store. While you get paid upfront, your customers can pay over time.
Best-in-class fraud protection with PSD2 Strong Customer Authentication that speeds up checkout, especially on mobile devices.
A seamless, mobile-optimized checkout that increases sales: Your customers can pay directly from product pages with fewer clicks.
In addition to full-stack checkout capabilities, PayPal also offers innovative tools to help you run and grow your business. Access the following services directly from your PayPal Business account:
Create and send invoices with built-in payment buttons.
Sell nearly anywhere with card readers, Mobile POS, and Virtual Terminal.
Access your funds in minutes via Instant Transfer and PayPal Business Debit Mastercard.
Make mass payments to your vendors and suppliers with Payouts.
Streamline your processes with operational management tools and reporting.
Grow your business with access to business loans.
By choosing PayPal as your payment method, you can do more than simply accept payments. You can grow your business in new ways.
Getting Started with PayPal Checkout in X-Cart
Good news for you, PayPal Checkout is already available in your X-Cart store! With just a few simple steps, you can enable this payment method today.
If you don't have PayPal enabled in your store yet:
Follow these simple steps to get started with PayPal Checkout in X-Cart:
Log into your admin dashboard and go to Store Setup –> Payment Methods.
Choose PayPal Checkout and click Configure.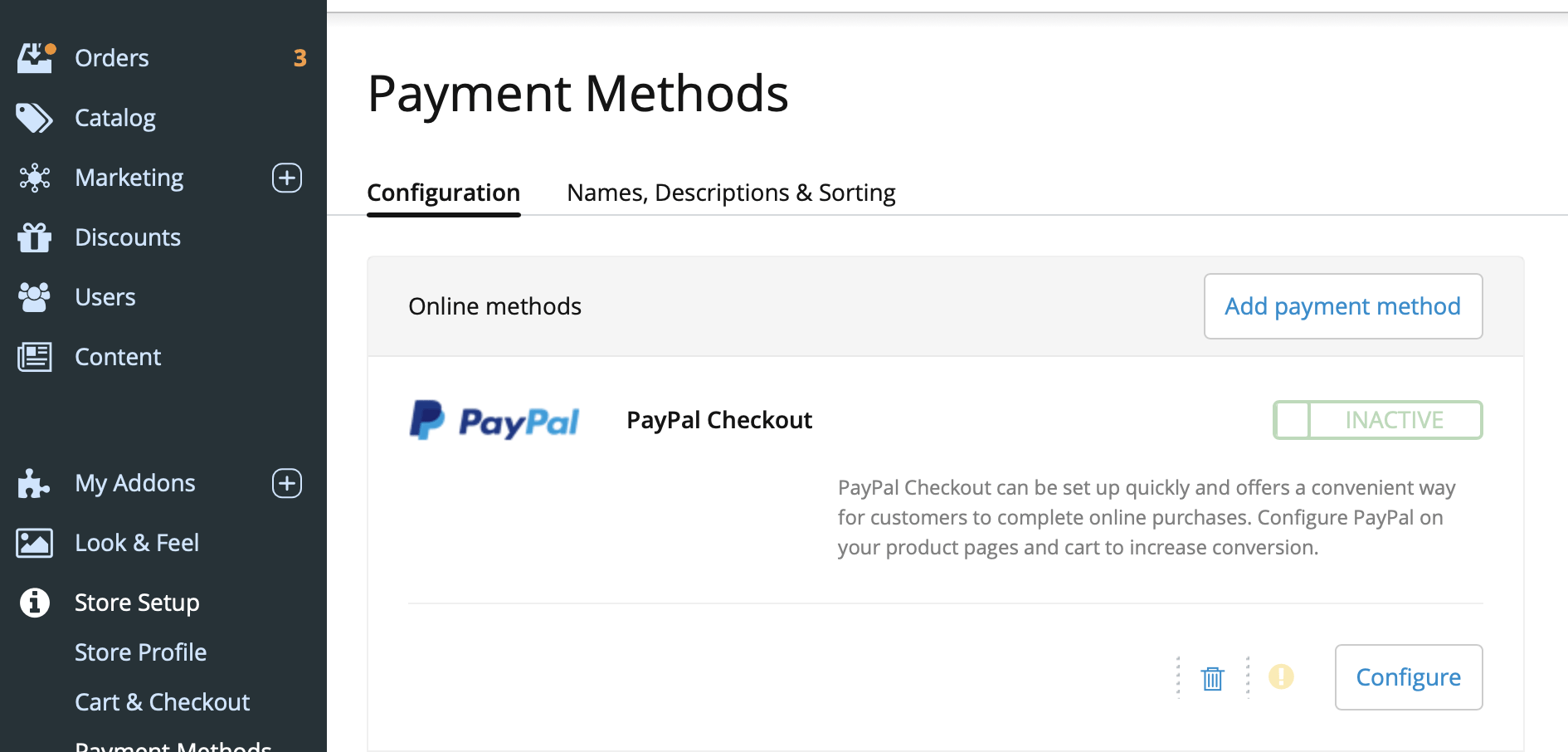 If you already have a PayPal Business account, click "Connect with PayPal" – the process takes just a few seconds. If not, follow the link to create your PayPal Business account and return to connect your new account.
Configure the Additional Settings as you choose.
Save changes, enable the payment method, and let your customers convert!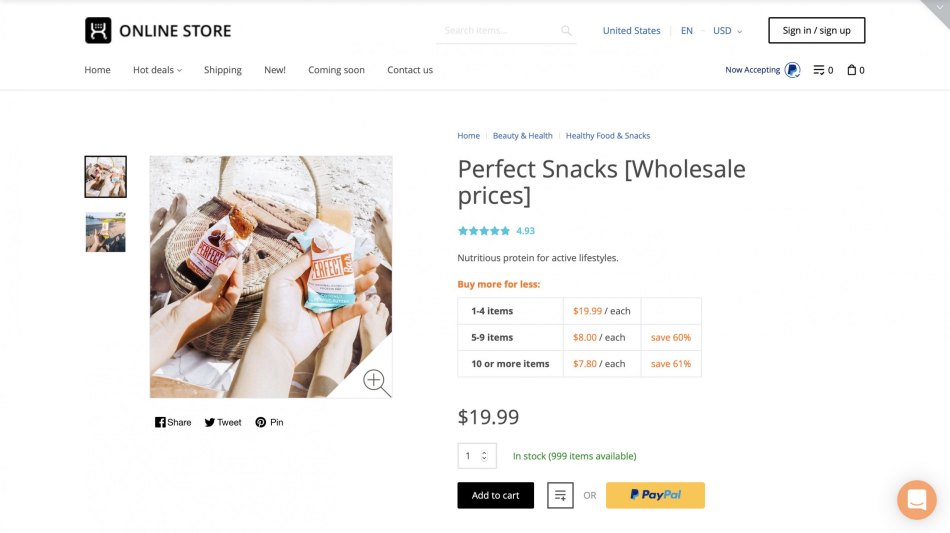 If you have PayPal enabled:
In this case, you are likely already using PayPal Checkout. To make sure you use the latest version:
Log into your admin dashboard and go to Store Setup –> Payment Methods.
See if PayPal Checkout is enabled and connected to your PayPal Business account. If you are using an outdated version, you may need to reconnect it.
If you are not sure how to set up PayPal Checkout, our Customer Success team is standing by to help. Just let us know if you need assistance or have questions! Contact us or open a chat, available in the bottom right hand corner of any X-Cart page.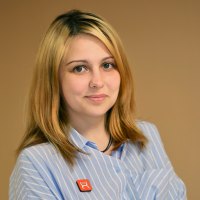 Anastasia Zhavoronkova
Lead Marketing Coordinator at Seller Labs and X-Cart
Anastasia has over 8 years of experience in the eCommerce industry. Having been a Customer Care agent in the past, she knows exactly what eCommerce merchants' needs are, and uses her knowledge in Marketing to bring value to the community by sharing her thoughts on relevant topics.
Subscribe to Our Weekly Newsletter to Get
Expert-Backed

Tips Straight Into Your Inbox

Awesome! You won't be disappointed 😉