Questions? US toll-free: 866-663-5965.
WorldPay US and X-Cart have partnered together to present an undeniable Special Offer for the US merchants.
Select WordPay US as your payment processor and get $250 worth of free stuff. You can select either 5 months of X-Payments Basic subscription, or $250 discount on X-Payments Downloadable,or a corresponding number of free months on X-Payments plans "Pro" or "Multistore".
Why WordPay?

Credit card processing in retail locations, mail/phone orders and through the internet and variety of POS and Virtual Terminals.
Accept debit cards, credit cards, EBT cards and checks.
Custom gift and loyalty cards to reward your existing customers and attract the new ones.
Why X-Payments?

PA DSS certified, PCI compliant way to process credit cards. Mobile-friendly, too.
PCI compliant credit card storing/saving for re-using and subscriptions
Compatible with X-Cart 4, X-Cart 5, X-Cart Cloud.
What's the next step?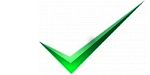 Get a merchant account with WorldPay US.
Install and configure X-Payments Downloadable or start a FREE fully functional 14 days trial of X-Payments Hosted.
Get your bonus-$250 discount for X-Payments Downlodable, 5 months of X-Payments-Hosted (Basic) or a corresponding discount for Pro or Multistore plans.*