Choose WorldPay US and save $250 on X-Payments!

Questions? US toll-free: 866-663-5965.
WorldPay US and X-Cart have partnered together to present an undeniable Special Offer for the US merchants.
Select WordPay US as your payment processor and get $250 worth of free stuff. You can select either 5 months of X-Payments Basic subscription, or $250 discount on X-Payments Downloadable,or a corresponding number of free months on X-Payments plans "Pro" or "Multistore".
Why WordPay?

Credit card processing in retail locations, mail/phone orders and through the internet and variety of POS and Virtual Terminals.
Accept debit cards, credit cards, EBT cards and checks.
Custom gift and loyalty cards to reward your existing customers and attract the new ones.
Why X-Payments?

PA DSS certified, PCI compliant way to process credit cards. Mobile-friendly, too.
PCI compliant credit card storing/saving for re-using and subscriptions
Compatible with X-Cart 4, X-Cart 5, X-Cart Cloud.
What's the next step?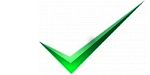 Get a merchant account with WorldPay US.
Install and configure X-Payments Downloadable or start a FREE fully functional 14 days trial of X-Payments Hosted.
Get your bonus-$250 discount for X-Payments Downlodable, 5 months of X-Payments-Hosted (Basic) or a corresponding discount for Pro or Multistore plans.*
Subscribe to Our Weekly Newsletter to Get
Expert-Backed

Tips Straight Into Your Inbox

One email a week, we promise.

Awesome! You won't be disappointed 😉

Ksenia Emelyanova
Marketing manager at X-Cart
X-Cart copywriter, PR and Marketing Manager, I came to eCommerce company in 2009 as a customer support assistant, went on to work as a Project manager in the Custom Development team to discover the needs of e-merchants and deliver the projects that meet their needs. This experience gave me a deep understanding of how things work from both a developer's side and a user's point of view, and it really helps in creating articles with love and care. Apart from eCommerce, I am a loving wife and mother, yogi and aerial hoop performer.