Focus Your Attention on What Is Really Important for Your Small or Medium Business
Leave All the Technical Stuff to Our Developers and Spend Minimum Time Managing and Maintaining Your Online Store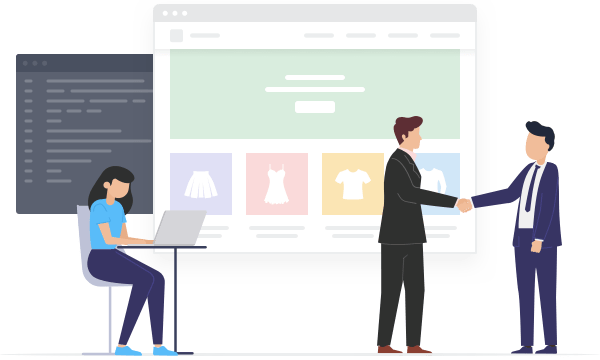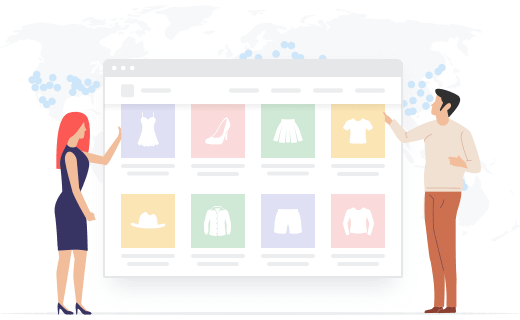 Entering the world of eCommerce for any small or medium-sized business might seem like a creepy task, especially if you are a beginner with no technical background. Just imagine how much time is wasted on developing and designing everything from scratch.
With a pool of technical experts and virtually intuitive interface, X-Cart is worthy to be called one of the best online shopping carts for small and medium businesses. It allows people with no coding experience to build a robust online store without hiring a developer and writing tons of lines of code.
Using this small business ecommerce solution is as simple as starting a blog. It has a ready-made management system where you simply upload products and start selling online. With X-Cart you get a stable eCommerce store that generates orders but does not require too much time, effort or investment.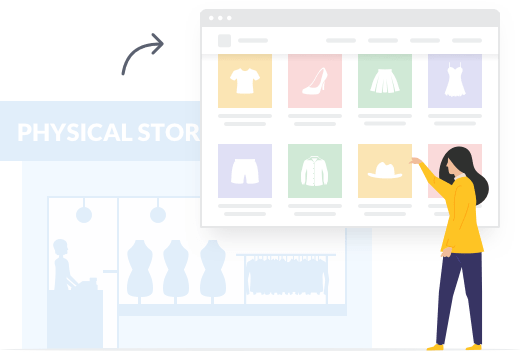 Moving Your Brick and Mortar Store Online
If you're thinking of building an eCommerce presence for your physical store, you are on the right track.
Before moving on with this task, take some time to compare the best possible eCommerce platforms for your small business and pick the one that will allow you to spend minimum time managing and maintaining your store.
With X-Cart eСommerce software going beyond brick and mortar is a piece of cake. Our team of talented developers is at your fingertips.
They will help you bring offline retail experience into the online world and take the coding troubles away. It's their job to take care of all that complicated stuff like shopping cart installation, store setup, hosting, SSL, SEO, and other things. Not yours.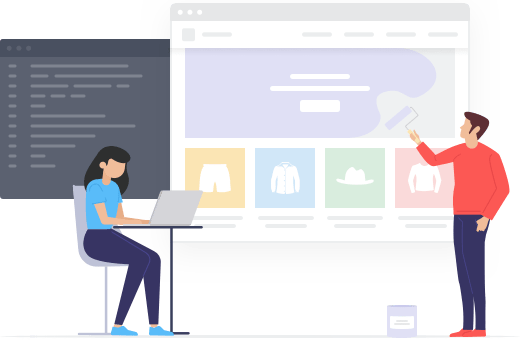 Getting 24/7 Assistance with Website Design and Development
Starting an online store for your small business is just the first step you take towards uncharted waters of eCommerce. Later on, you'll have to find courage to fight through all sorts of technical and creative difficulties on your way of sustainable growth.
Of course, X-Cart team won't leave you climbing a steep mountain without a safety net. You'll get full-stack round-the-clock assistance with all that weird development and design stuff and will be able to devote more time to your family or hobbies.
What is more, our developers do their best to make every technical detail easy to understand. Contact them to chat about your business. Just a simple, friendly talk without technical jargon at all. Yeah, tech guys can be nice!
eCommerce Solutions to Grow Your Small Business Broad and Deep
Making design changes is a breeze even for beginners.
User-friendly
drag and drop functionality of
X-Cart
eCommerce platform lets you tweak your website template in and out without any tech knowledge whatsoever.
Affordable prices for software and development.
X-Cart
eCommerce website builder for small businesses costs pretty much the same as a cheap new laptop or a month's rent in an inexpensive city. Even a small biz can afford it!
Stylish templates.
Our responsive eCommerce themes are perfect for reflecting personality and attitude of the brand.
Handy inventory management
saves plenty of time (to enjoy yourself!) dealing with such monotonous tasks as editing products and tracking what's in stock.
Virtually intuitive interface
is easy to navigate even if you are not a
tech-savvy.
And it boosts your store's conversions like crazy.
X-Cart is a 'one-stop-shop' for a non-techie.
We will code. We will customize. We will tackle any problem you've got. No stress.
Ready for marketing, SEO and mobile devices out of the box.
X-Cart
eCommerce software is packed with the full range of blissfully intuitive tools to boost your shoppers experience. Plus there's no need to code anything.
Bestsellers, featured products & special offers

Email marketing tools

Blog and Banner systems

Coupons & Gift Certificates

Pop-ups & Abandoned cart reminders

Product ratings and reviews

Sale and Auction modes

Social media integrations

Wish lists
Small and Medium eCommerce Businesses Virtually Selling Online With
X-Cart
I tried different shopping carts in the past years, but none of them were easy to use and all of them had a lot of issues. To my pleasant surprise, I started receiving orders from new customers as soon as I launched my store on X-Cart shopping cart.
I've put in countless tickets asking for assistance and the X-Cart team is always extremely helpful. I've gotten to know the X-Cart team and find working with X-Cart to be a pleasure year after year.
There has always been only one person from the birth of Pitimana till now — it's me. I have always enjoyed creating some handmade staff.
Looking for a Scalable eCommerce Website Platform for Your Small Startup?
X-Cart eCommerce solution is right what you need to foretaste the new opportunities,
build trust online, and provide value to people around
Schedule a Free Demo
or discuss your thoughts with a small and medium business expert at 1-800-657-7957