Jumping on the eCommerce bus and start selling online is certainly a breeze if you know your destination point. But what if you see just the first few steps ahead and the only thing you've got is a strong inner feeling that keeps whispering to you "Hey, man! You are on the right track. Keep going!", hah?
That's what happened to Martin Chan, the founder of PicPicPrints. The most perplexing task for him was to figure out what niche his eCommerce business belongs to and who their potential customer is.
Were we a local print shop that mostly dealt with family photos and wedding photography? Were we the printing company that could give you great quality at any size but with a massive price tag? Or would we mostly focus on the business side of printing? Like business cards or postage letters.

Martin Chan, CEO at PicPicPrints
Trial and error method coupled with a dash of inspiration is what has shed light onto the dark road, raised the boom gates and helped him make the imaginary things real.
Read the full story to find out how.
"Begin at the beginning," — the King said.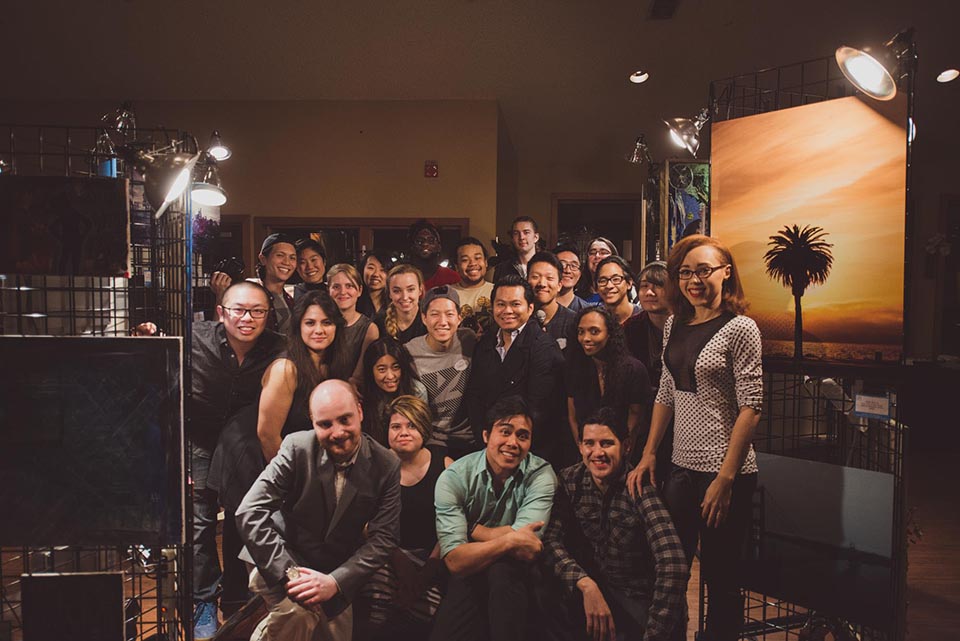 So what inspired Martin to launch a printing eCommerce business? Hard to believe, but it was a Georgia State University student who established a small local printing company 'Atlanta Prints' to pay his tuition. When Martin had a chance to drop by the office, which was just a one-bedroom apartment, his first thought was: "If a student could flawlessly set up a successful business, I might as well try and do the same".
What worried him most of all was the target market. He knew it perfectly well that everyone was not his customer and before launching an online store he needed to picture his buyer personas.
So he put his thinking cap on and performed a quick market research. Dealing with wedding and family photos turned out to be too competitive. Getting overly-obsessed with quality would have made the products horribly expensive. And the business side of printing didn't fascinate him at all.
Finally, when the pros and cons were weighed up against each other, Martin made up his mind to work directly with artists, let them print their works on any kind of material for the price they can afford. And this business strategy has worked out.
1. What inspired you to set up a printing business? Is there a story behind your eCommerce business?
A few years back I owned and operated a bar/nightclub. During that time, I would print hundreds of flyers, business cards, and menus. To achieve my massive need for printing, I would order from a local company called 'Atlanta Prints' (look them up, I think they still exist). To make a long story short, I ended up picking up one of the orders from their local office. Turns out that their local office was a one bedroom apartment that was owned and operated by Georgia State University student who was doing this to pay tuition. While I didn't start Pic Pic Prints online store at that moment, it is the story I think back to the most. I guess you can call that inspiration.
2. Where did you start? Was it hard to make your first steps?
The hardest part about Pic Pic Prints was figuring out who we were. What kind of printing company were we going to be? Were we a local print shop that mostly dealt with family photos and wedding photography? Were we the printing company that could give you great quality at any size but with a massive price tag? Or would we mostly focus on the business side of printing? Like business cards or postage letters. Fortunately, after some trial and error, we realized that we had to be the company made by artists for artists. We'd be the print shop that would work directly with painters, photographers, and designers! We'd make sure to accommodate any image with nearly any material, and at a price, the starving artist can afford. Once we realized who our target clientele was, the rest just fell into place.
Finding suppliers, manufacturing, managing inventory with the help of good old pen and paper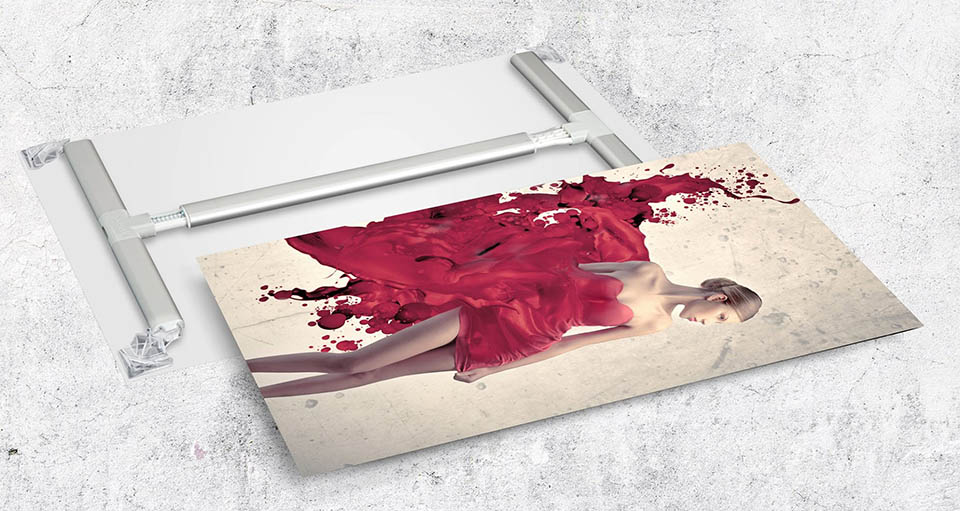 When the most fundamental things, like choosing the right niche and creating a clear image of potential customers, were ready, Martin had to get down to business and come up with a supplier.
He traveled the country and the world wide web seeking out designers, photographers, and artists, who would not only provide the highest quality work but also be available to discuss any problems or plans.
To make the process of communication a bit more convenient Martin installed X-Cart Multivendor eCommerce platform with all the bells and whistles it comes with. But you'd be surprised how he manages his inventory. Read on to find it out.
3. How do you find suppliers?
I travel the country and the world wide web. I find the supplier who can provide the highest quality work but also be available to discuss any problems or future plans. Currently, Pic Pic Prints works with both local and international manufacturers. You'd be surprised what you can find a twenty-minute drive or an eight-hour flight away.
4. Now about manufacturing your products. How do you turn orders into real products within just 3-4 business days?
Unfortunately, I can't go into great specifics on that but what I can say is that we collaborate with a lot of other companies. This joint effort allows us to achieve the rapid turn around time. Oh, and many of our products can be printed in-house and take little time to produce.
5. Managing inventory can always be a bit of a struggle. What tools do you use to manage your inventory?
We mostly keep track through Microsoft Excel files and good old fashioned pen and paper. You'd be surprised how effective that is. I'll also add that having a dedicated staff and assistant makes this much more doable.
Packaging & shipping to far-off lands
The happiest day was the day when PicPicPrints got their first order. Now orders come from all over the world — Columbia, Spain, Guatemala, Egypt and even Russia. It was really nice too see people were interested.
6. Statistics shows that the most of your customers come from Columbia (31%) and… Russia (25%). Then go Guatemala, Spain, Egypt. Why? Do you often ship overseas?
We've been just as surprised as you are. The day I saw an order from Egypt had me nearly floored. Just beyond stunned. But it's been a welcome opportunity. I love the customers we've been getting. I've even had the chance to talk to a few of them.
7. Do you pack your products before shipping them to your customers? How do you deliver big items?
As you can see in the picture above, we pack all of our products. This is required because of all the materials we use. Metal prints may look awesome but shipping them can be a challenge. We had to literally work with our shipping provider!
Getting support from X-Cart and discovering new lands
Nothing would actually have worked without an eCommerce platform. That was the latest version of X-Cart 5.3.3.4 Multivendor that attracted Martin's attention. Heaps of useful features and services, like hosting and technical support, that X-Cart eCommerce solution has provided, have been literal lifesavers.
8. I see you are subscribed to X-Cart support. The guys from support dept do not sleep anymore, taking care of you 24 hours a day. Are you satisfied with the way your tasks handled? Did they fail? If yes, why did you forgive them?;)
You guys are amazing! As I'm sure the support team can attest, our needs have been very specific, but you've all come through in ways I couldn't imagine. The only thing I would change is the massive difference in time zones between us and X-Cart Support. But until then, you all have been amazing!
9. Your store loads rather fast, thanks to X-Cart Hosting you are subscribed to. What is your overall impression? Did you have an opportunity to talk to our hosting support guys?
I'm still using it, so that usually means I've been enjoying it. But seriously all the services that X-Cart have provided have been literal lifesavers. Our website would literally not exist without you guys.
10. You use X-Cart Multivendor 5.3.3.3, the latest one. What features do you like most of all? What would you add to the existing functionality?
I love discovering all the new things X-Cart can provide! I'm often amazed by all the things it can do. If I were to change anything I'd make it a little easier to find all these cool attributes.
11. How did you choose the design template?
We designed the online store similar to the way we designed our physical store. To put it simply, we're an art gallery that happens to sell prints. Now obviously the actual design process was a little more complicated, but that genuinely was the foundation of our template. We've found that this approach makes the client comfortable and intrigued.
Choosing the right products to sell online
You know, choosing the right product to sell is half the work done. Finding the right way to deliver this product to your customer is the other half.
Here at PicPicPrints, metal prints are much sought after. That's why it's insanely easy to print your photo on metal and get it delivered in a few days. And if anyone wants to have a look at it before purchasing — there's a brick and mortar store in Duluth!
12. What type of print do your shoppers prefer most of all? What is the most popular product?
We've found that most of our metal or standard glossy paper prints are the most popular. However, more customers are starting to gravitate towards our individually designed artist pages/works
13. Is there a brick and mortar store where anyone can touch your printed pics? Or there is no need for it?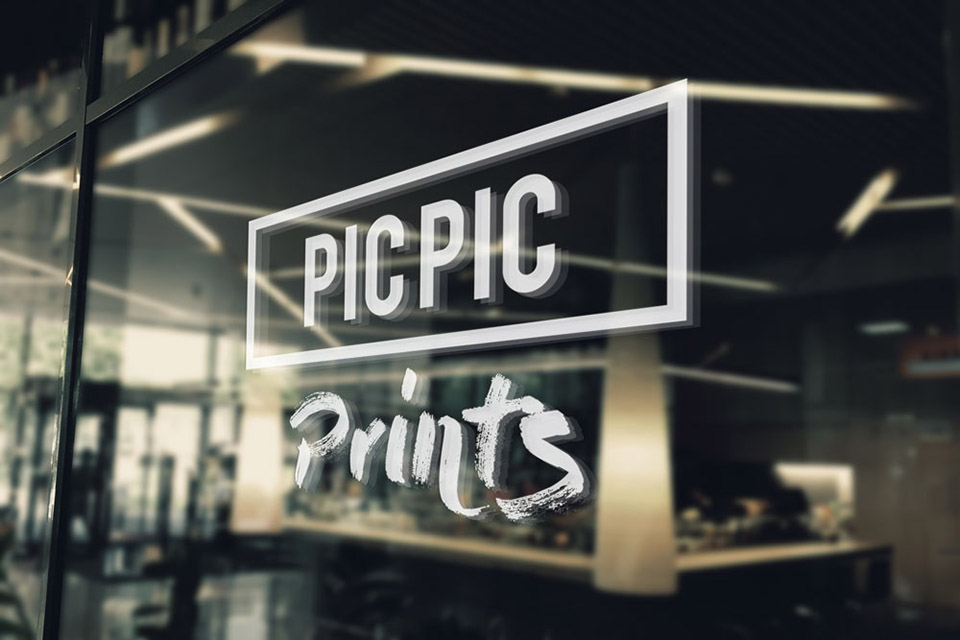 YES!!! I'm really glad you asked. We have a real brick and mortar store in Duluth, Georgia (3940 Buford Hwy B109, Duluth, GA 30096). Come buy anytime.
Creating a killer marketing strategy
Building the right marketing strategy was not as painful as choosing the niche. Martin quickly understood the needs of his target audience and started building his brand strategy accordingly.
His customers liked metal. And he kindly gave it to them. His customers loved hanging out on Facebook. And he didn't brush off this source of traffic as well.
Among other activities were taking part in events, shooting funny video ads and hosting an art show.
14. You promote fresh metal prints on your Facebook. Why are they so popular? Whose idea was to create such a funny ad?))
For a while, you'd only find metal prints in restaurants or corporate office buildings. Because metal used to be insanely expensive and would often come with questionable results. However, within the last five years, techniques for adding color to metal have drastically changed and improved.
The ad was actually the idea of the guy who gets smacked in the face. When we told him we wanted to produce it, he agreed not to 'sue' if he played the starring role.
15. Looks like you regularly take part in different events. For example, Chrome & Paint Car show on Sept 11, 2016, or Roof Top Pop Up: Art Above ATL on July 2, 2017. Is it a part of your marketing strategy that helps you sell online?
Yes and we've actually taken it a step further. Pic Pic Prints now hosting an art show of our very own! It is called 'The Bourbon & Bacon Art Show'. We've already held two with incredible success and plan to keep them going throughout next year.
16. What was a Metal Shop day about? What part did you take in this event?
This was a commercial we shot to promote our metal prints. The Warehouse was awesome!
17. You receive 62% of your traffic from social media, mainly from Facebook. Do you consider Facebook to be a perfect tool for online marketing?
No system is perfect, but Facebook works for us. We find that it's the best system to find customers, while websites like Instagram are better for finding future Pic Pic Print brand artists.
18. How do you make your eCommerce business stand out in the crowd of competitors? What is your unique selling point?
We are a company made by artists for artists. While we offer an excessive variety of other products to all types of clients, we've found that no other print shop caters to artists the way we do. Yes, you'll find some companies that scout for artists, but we're one of the few that has a legitimate artist branding program. We even give the artist commission on every print sold (if it has their work on it of course).
People around, life lessons, inspiration
It's important to surround yourself with high-quality people, who are ready to be your light in dark times and have your back when you need a hand. Martin was lucky to have such people close to him. And he was happy and optimistic in general. That's what helped him stand up and pull through.
19. Let's remember about the people around you. Do they make a difference? How do they help you grow and bear the difficulties?
Oh, I couldn't do this without them. Their commitment to our craft is incredible. The help Pic Pic Prints grow because they each come from incredibly different backgrounds. Where else are you gonna find a writer, a photographer and a graphic artist trying to optimize social media posts and selling work both in-store and online? Having that kind of diverse thought in a company brings incredible new possibilities and ideas to the table.
20. What time period was the most difficult for you and your business? How did you manage to survive?
Early on we were still trying to figure out who we were and what kind of a company we would be. We also happened to be figuring this out while we were selling our product. It was an extremely tough time but our survival was paramount because we all knew that there was no other option. We had to make it work and fortunately… we have.
21. What life lessons, learned the hard way, would you impart?
Be optimistic about the future but realistic in the present. There are a few moments (both with and without Pic Pic Prints) that can attest to that.
22. What is your message to the community?
If you're gonna start a company, make sure it's something you're really passionate about. I know that sounds obvious, but you'd really be surprised by how often people don't follow that.
Final words
Now think of something you are really passionate about. For example, five years ago Anne from Pitimana could spend countless hours browsing through apartment decor ideas and all that pretty DIY ideas for home. Now she is proudly running the #1 French marketplace.
Why don't you try and follow your inspiration? That's exactly what Martin did, and he was right.
They say it works.