X-Cart 5.1.9: In-context Checkout by PayPal, Simplify Commerce by Mastercard, Wholesale pricing for variants and Multivendor

Today we have a double release, a double holiday. Fresh, shining, brand new X-Cart 4.6.6 (read about it here) and X-Cart 5.1.9 are available for downloading. The X-Cart 5 team did a good job, just take a look.
PayPal in-context checkout – in 2 clicks!

This year PayPal announced about the launch of a new feature aimed at simplifying checking out. Evolved from the "Express Checkout", the in-context checkout decreases the number of clicks to 2 — or 3, if the customer is not logged in to his PayPal account. No longer will user be taken to a PayPal site to complete the transaction — it all happens right on that merchant's website. Moreover, right on the page the customer was viewing, as it opens a minibrowser above that very page. In case of a successful transation, the order confirmation is shown to the customer, otherwise he is redirected to a regular checkout page to try again.
To enable in-context checkout, you need X-Cart 5.1.9 or higher and "PayPal Express Checkout" payment method configured and enabled. It's that simple, no further steps required. This killer feature is available for the US, the UK, France and Germany ( and the transaction currency must be either in the US Dollars, Euros or British pounds). The merchants and customers from the other countries will see a regular redirect-based "Express Checkout" flow.
PayPal API and in-context boarding
"Say "NO" to redirects!" – it looks like this motto describes our PayPal-related changes best. In addition to the Express in-context Checkout (it's just wow!), meet two more features, reducing the number of switches between the tabs and pages.
PayPal API (Merchant API) for post-checkout operations (Refund — for paid orders, Void and Capture — for Authorized) was implemented. PayFlow API allowed doing exactly the same, however for many merchants it was not available, while the Merchant API will be available for most of you, thus we're enlarging the circle of those, who will enjoy the convenience of managing the transactions right in the admin area of the store.
In-Context Boarding for new merchants to sign up for PayPal products seamlessly. Click "Sign up now" and register for PayPal, staying in the admin backend.
Simplify Commerce by Mastercard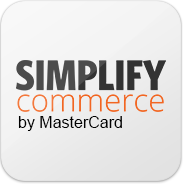 We're happy to announce about the partnership with another big player of the payment processing market — Mastercard. The "Simplify Commerce" payment solution enables the accepting of all major card brands – right on the checkout page of your store. In a PCI compliant manner, of course.
No setup fees. No card storage fees. No refund costs. No minimums. No monthly fees.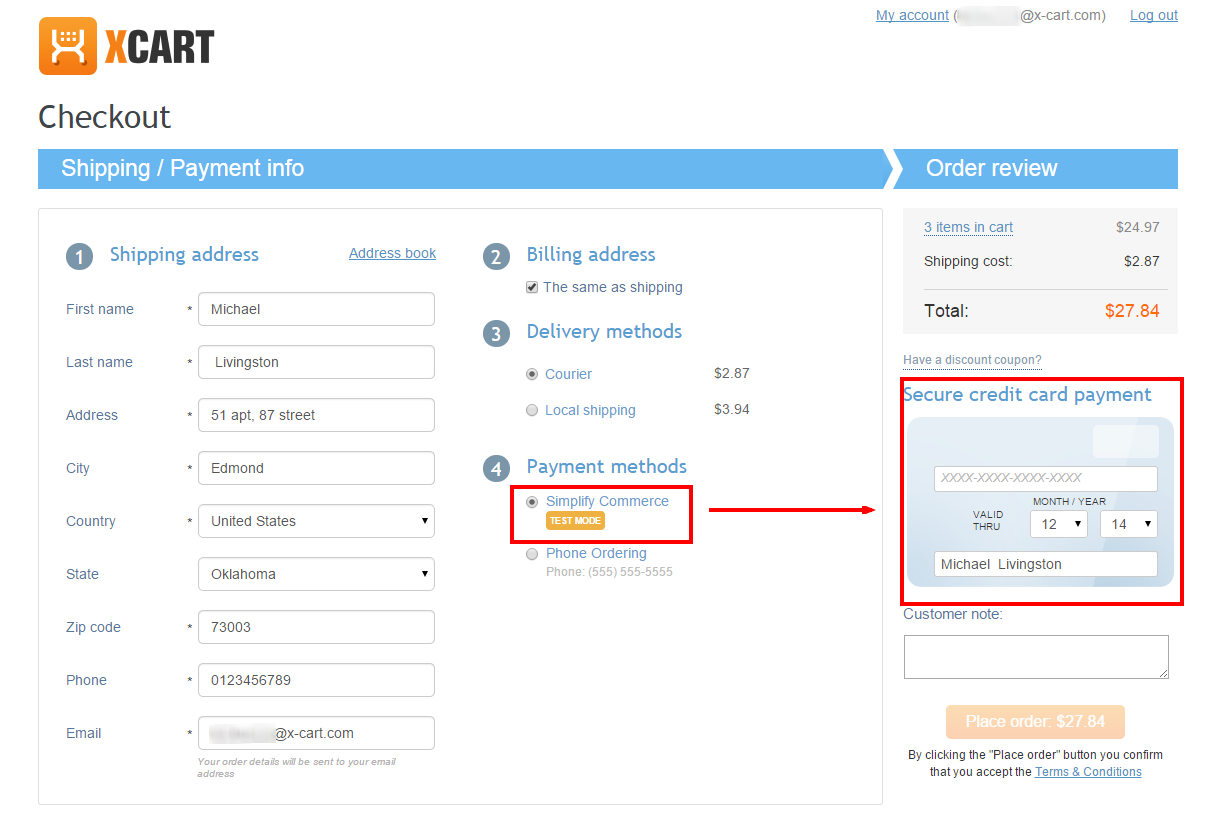 AOM, Wholesale pricing for variants and next/previous navigation links
The beta-testing of the Advanced Order Management (watch a 2-minutes video overview here) is over. Thanks to all testers for their reports and ideas. We still intend to add an opportunity to "create new order in admin backend", but preparing this release we were focused on polishing the existing set of features, which is complex enough. The AOM module is getting the status of "stable" and, as it was initially announced, it becomes available in the Business Edition only.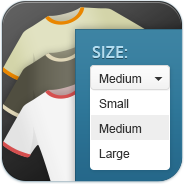 The module enables "next" and "previous" navigation links on your product pages. The user experience is improved even further due to a product preview popup, it appears on mouse over and contains product title, price and thumbnail. Newest first, Price, Name, Sales, Rates – the next/previous product will be shown based on the sorting selected for the given list of products.
Changes in Free and Business Edition.
The Variants and File Attachments modules are moved to the paid edition, so after the upgrade to v.5.1.9 they will become not available for the users of the free package. Those who registered their Free Edition installation by November, 26th are welcome to get a unique 35% discount for the Business package to save this functionality within the next versions. With the Business edition offering such a huge list of useful marketing and promotional tools and tweaks, it's a bargain!
Marketplace: filter by module vendor
The X-Cart 5 marketplace lists almost two hundred modules already. The number of the 3rd party module developers grows fast. "It's time to improve the user experience and add the filter by vendor" – we thought, and went on to add this simple selector. See screenshot to the left – or just check it out right in your store after the upgrade.
Is CFL systems, BCS Engineering or X-Cart Guru your favourite company? Find and install their modules easier than ever. Without leaving the admin backend of the store 😉
Suppliers (Multivendor)
X-Cart 4 Classic and its "Platinum" package is well known in the market of shopping cart solutions supporting a multivendor feature. Probably that's the reason why we receive so many requests to add the same functionality to X-Cart 5.
To begin with, we're releasing the module which introduces a new user type, a vendor, which is close to the store administrator but his permissions are limited to:
creating and editing products
assigning them to the existing categories created by the administrator
selecting the shipping methods available for his goods (again, the shipping methods are to be initially setup and configured by the admin)
and viewing (not updating the status or editing) the orders containing his products.
Currently, it's implied a that all the products are stored in a single warehouse, i.e. the supplier, or vendor, or provider, can NOT specify his own ship-from address.
The module in its current form is not universal and given there is a large number of possible business models of an online marketplace, most likely it will match the requirements of entrepreneurs, planning to launch a multivendor project of particular types only. It can be extended and we'll keep working in this direction. You're welcome to share you vision ( forum, ideas portal, in private messages or by email) of what should be added first of all.
The Suppliers (Multivendor) module can be purchased only as a part of new "Multivendor" or "Ultimate" edition, and is not available as a stand-alone extension.
Subscribe to Our Weekly Newsletter to Get
Expert-Backed

Tips Straight Into Your Inbox

One email a week, we promise.

Awesome! You won't be disappointed 😉

Ksenia Emelyanova
Marketing manager at X-Cart
X-Cart copywriter, PR and Marketing Manager, I came to eCommerce company in 2009 as a customer support assistant, went on to work as a Project manager in the Custom Development team to discover the needs of e-merchants and deliver the projects that meet their needs. This experience gave me a deep understanding of how things work from both a developer's side and a user's point of view, and it really helps in creating articles with love and care. Apart from eCommerce, I am a loving wife and mother, yogi and aerial hoop performer.