X-Cart 5.1.6: AOM, MailChimp and Mandrill, PayPal Credit, better Tax and Payment Methods management pages, updated REST API and more

Advanced Order Management: beta testing
We all have been longing for this. And the happy moment comes: X-Cart 5 gets Advanced Order Management feature aka AOM! Simple, elegant, user-friendly for the administrator, the module is so complex from development point of view. And even after lots of tests, some glitches are possible. So we're rolling this module out as Beta version now, and making it temporary available for the users of both Free and Business edition. After mass testing and debugging, when we make sure it's stable, the feature will become a part of paid packages only.
Please report the issues you face to our Bug-tracker or on the forum. The most active beta-tester will receive a free license for X-Cart Business Edition. Two more activists will receive a 50% discount for such a license.
Mailchimp, Mandrill – New features we all wanted so much.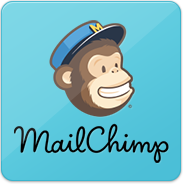 "MailChimp Integration with Ecommerce-360 support"
This free module integrates powerful MailChimp e-mail marketing system into your store. Advanced reporting features, integration with Google Analytics and an Inbox Inspector that lets you test email campaigns before sending – MailChimp is a simple and inexpensive enough for small businesses but powerful enough for Internet merchants with millions in annual sales. Should I mention that the Mailchimp account itself is free for everyone with up to 2000 subscribers/up to 12,000 emails per month?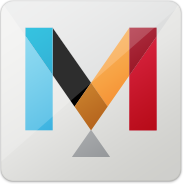 "Mandrill Integration (for transactional emails)"
MailChimp's product, Mandrill is a scalable and affordable email infrastructure service, with all the marketing-friendly analytics tools you've come to expect from MailChimp. BTW, what a transactional email is: Basically, it is an email sent to an individual based on some action on your website. It could be: Order confirmations, Order status updates, Password resets, Abandoned Cart Reminders and other, i.e. all the e-mail notifications your X-Cart store sends will be sent via Mandrill. Your first 12,000 emails per month are always free, too.
"PayPal Credit" (former "Bill Me Later"), "PayPal Express Checkout" as a standalone payment method and more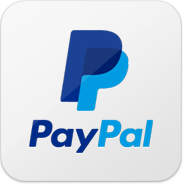 PayPal integration has been revised and improved.
"PayPal Express Checkout" can now be used as a standalone payment method. It no longer requires some "parent" payment method like "PayPal Payments Advanced" enabled – you can simply turn it on, just enter API credentials or email address.
"PayPal Credit" feature support is added. No copying and pasting the code of banners. If you're running your online store in the United States, you can enable this supplementary payment method, select where to show the banners (home page, category page – top or bottom, cart page ad minicart page, checkout)- and thus increase your sales by up to 20% in average. Watch infogtaphics about it here
Instead of 2 modules ("PayPal US" and "PayPal outside the US"), there will be only one, with the latter being deprecated. The existing users of module "PayPal outside the US" should install the updated module "PayPal" from the Marketplace and configure it using the same credentials. The module will not stop working right away, but with the release of v.5.2 it won't be supported, and this switch will be not a recommendation, but a must.
Payment methods, Taxes, VAT numbers – improvements for your convenience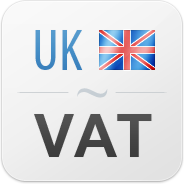 In addition to the new modules, we keep enhancing the existing features based on the community feedback. Thanks to David Goodale (merchant-accounts.ca), we started to revise the payment methods configuration critically, and it resulted in the significant improvements of X-Payments Connector (with more changes coming soon), as well as further updates of payment methods configuration UI in X-Cart admin area. The forum thread about tax system settings gained much attention, and the tax settings list was enlarged to make the system more flexible.
Module VAT has got a VAT ID feature, with the VAT number being validated online via the Vies web service. By default the field is disabled in the store. You can enable this feature as follows 1) install and enable the "VAT" module. 2) enable the "VAT number" field on the "Cart&Checkout" section of "Store Setup" menu. Now, if the customer's country is within the European Union, he will see this field on checkout.
The tax system in general has been improved: now the administrator can define if the Tax is calculated based on Billing or Shipping address of the customer. It's available in both modules – Sales Tax and VAT.
"Add Payment method" page has been redesigned for better navigation.
Brute-force Protection, Error page, REST API
The iCloud nude photo leak scandal has already calmed down. But when it comes to security of your and your customers' data, you had better stay alert! We'll help you with it, too. The new feature locking the admin's authorization form for 2 minutes in case of 5 failed login attempts multiplies the time required to guess the password by ~100 times.
We decided to say "NO" to black fatality and make the Error page more informative for the administrator . If your modification breaks the store and it crashes with a fatal error, in admin area you will see a nice inkblot and several very useful links to the sources where you can get some help: HelpDesk, Forum and Knowledge Base.
The REST API module has been improved to support the models selection criteria like a number of elements, the id of the element to start the selection from, select elements based on the value of a particular field. Simply speaking, the updated REST API module makes it possible to find, say, 20 orders, starting from order id=00327, having status "Processed", and export them to a 3rd party system for further processing – without direct access to the store database and without any actions within the admin back end of the store. This improvement should significantly enlarge the list of possible cases when the REST API module can be utilized for your projects.
Canada Post: shipping manifest support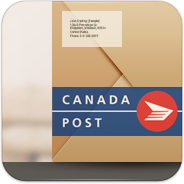 The "Canada Post" module has been updated and significantly improved. Previously, you were able to "transmit shipments" one by one only, switching from order to order, which must have been time consuming. So what we added is the possibility to send a shipping manifest with the entire list of orders. This is accessible via "End of the Day" menu.
Download all new X-Cart 5.1.6 or update your store in a couple of clicks and enjoy the new functionality.
Subscribe to Our Weekly Newsletter to Get
Expert-Backed

Tips Straight Into Your Inbox

One email a week, we promise.

Awesome! You won't be disappointed 😉

Ksenia Emelyanova
Marketing manager at X-Cart
X-Cart copywriter, PR and Marketing Manager, I came to eCommerce company in 2009 as a customer support assistant, went on to work as a Project manager in the Custom Development team to discover the needs of e-merchants and deliver the projects that meet their needs. This experience gave me a deep understanding of how things work from both a developer's side and a user's point of view, and it really helps in creating articles with love and care. Apart from eCommerce, I am a loving wife and mother, yogi and aerial hoop performer.