5.2.5: Export/Import of product reviews, POLi Payments, SOFORT Banking, EBS-India, HTML tags in language variables and more


Reviews Export/Import, Moving categories, Layout management
When you login to the admin area, first of all, you will notice that:
Product Reviews Export and Import support is added
Categories hierarchy can now be re-arranged by selecting another parent category
Skins and layout management page was rearranged to become more user-friendly
HTML tags in language variables
In a previous version, we implemented the trimming of HTML tags in language variables. For the sake of security, of course. After receiving your feedback we reconsidered this paranoid security behaviour and changed it as follows:
HTML tags in language variables are back =)
You may also embed videos in product descriptions
But we recommend that you open config.php file and list the trusted domains you can embed videos from.
Improved orders search and transactions search
The advanced options of the orders search now include 3 additional criteria: Customer name, Customer zip/postal code and Payment transaction ID. Just expand the search bar to see them.
Payment transactions search has been improved too: you can now find them by Customer zip/postal code, Customer name and the id of the transaction itself.
ShippingCalc by AuctionInc: automatic 30days trial for free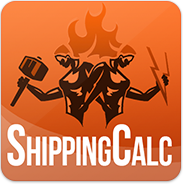 The
ShippingCalc module
is now available and enabled by default in all X-Cart 5 stores starting from version 5.2.5. In simple words, by registering for one account with AuctionInc you enable your customers to have access to instant comparative shipping rates from multiple carriers (DHL, FedEx, UPS, USPS). Check out the benefits it brings you and learn more about this convenient service in
this article of our blog
.
The free trial API allows the module to work without registering an account with them. After the 30 days trial period is over, or if you decide to get access to premium subscription-based features earlier, follow the "signup" link to provide your personal and business details and get an account for as low as $19.95/mo.  
New Payment Gateway Integrations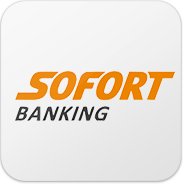 Are you located in Europe? Receive payments via
SOFORT Banking payment system
Integration Module. Your customers pay with their familiar online banking details. Thanks to confidential online banking login details and confirmation code, that means maximum security. Thanks to the real-time transaction confirmation you receive, you can dispatch the goods to your customers immediately.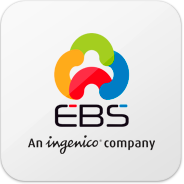 If you're an Indian merchant, you have a new payment option available:
EBS India
. This is a payment processing provider in India with PCI DSS Level 1 since 2010, which offers you to create a secure and customizable payment page, mobile-ready, of course. The customer will be redirected there to pay for an order, and back to your website, when the payment procedure is over.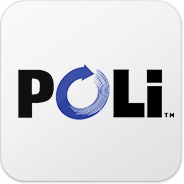 The next good news is for the merchants from Australia and New Zealand:
POLi Payments
comes to X-Cart 5. It is perfect for online business looking to offer their customers an alternative to credit card payments: let your customers pay using their Internet Banking capabilities.
Download all-new package and share your feedback
Subscribe to Our Weekly Newsletter to Get
Expert-Backed

Tips Straight Into Your Inbox

One email a week, we promise.

Awesome! You won't be disappointed 😉

Ksenia Emelyanova
Marketing manager at X-Cart
X-Cart copywriter, PR and Marketing Manager, I came to eCommerce company in 2009 as a customer support assistant, went on to work as a Project manager in the Custom Development team to discover the needs of e-merchants and deliver the projects that meet their needs. This experience gave me a deep understanding of how things work from both a developer's side and a user's point of view, and it really helps in creating articles with love and care. Apart from eCommerce, I am a loving wife and mother, yogi and aerial hoop performer.