←
Back to Blog
Ready For Cyber Monday? Holiday E-Commerce Strategies To Boost Sales with Google Shopping
This blog post was originally contributed by Tony Capetola, SVP, Partnerships + GTM at Sales & Orders.
They are so close, looming just over the horizon. Black Friday to Cyber Monday, possibly the most influential selling period for E-Commerce businesses, will be upon us very soon.
One of the top sales channels currently available to store owners lies with Google Shopping and Product Listing Ads, and during the holidays, Google Shopping campaigns have an exponentially higher potential to drive very qualified consumers to your product pages.
For those who have yet to dip their toes into Google Shopping, now is what you may call "Prime Time" to dive head first into this very valuable product advertising platform.
If you are a business owner who already has Google Shopping set up, it is crucial that you begin thinking about the various optimizations which could better your chances of increased traffic and sales to your E-Commerce site.
Cart Level Tactics
These days, online consumers want to feel special, as if the page they land on was made especially just for them. Visitors to your website are looking the "in-store" feel, even though they are sitting comfortably at their desk or maybe on the train with their mobile device. Google Shopping ads may be able to draw the click when optimized, however the on-site experience is where securing and even upselling the visitor really begins.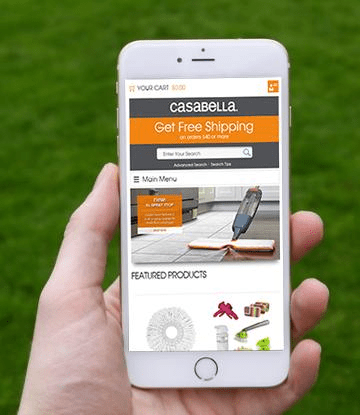 Mobile Optimized: More and more people, every day, are using their mobile devices to source and purchase products online. In fact, Google research has uncovered that roughly 88% of consumers begin their purchase journey on a mobile device. Being able to receive this traffic and greet them with a mobile optimized or responsive website is not just an option in this day and age, it is a requirement.Your Google Shopping campaigns have a very specific function which allows you to refine the way your product ads appear to that mobile population. However, a better chance for making the sale is directly related to the experience the user has when they land on a mobile version of your website. This could go even more so for the holiday season as people's busy schedules may force them to always be "on the go" and ever more present for your Product Ads displayed on their cell phones.
Pro Tip: X-Cart store owners have little to worry about when it comes to mobile optimization. Many E-Commerce businesses must rely on a completely separate mobile website to be able to utilize Google Shopping's mobile offerings. X-Cart's stores pass Google's requirements for mobile friendliness with flying colors.
Proper Promotion Display: One of the top reported dislikes consumers have for purchasing from an E-Commerce website are what are known as Interstitials. You may recognize these as Pop-Ups that appear and cover your screen within seconds of landing on a product page or home page of an online store. Surveyed consumers feel that these interstitials, though they may highlight a great discount or offer a coupon code, distract them from what they want most. 25% of consumers leave a page within 10 seconds of closing an interstitial pop-up simply because they "felt annoyed or disturbed." To counteract this, store owners should consider a more broad solution by implementing banners on their website as opposed to pop-ups. When combined with other Google Shopping tools such as Merchant Promotions and Promotional Text, consumers can see, from the start, how much they could possibly save which is then emphasized once again on-site.
Pro Tip: One of the most common promotions that E-Commerce businesses implement revolves on some kind of savings on Shipping, maybe even Free Shipping. You can include this message in your Product Ads, however it may be extremely beneficial to reiterate it once the shopper reaches your product pages. One of the easiest ways to do this would be with some type of visually enhanced banner. See below for a good example. Something like this can be added near the top of the page, and with the right colors (red being very strong) the eyes can immediately be drawn in.

Boosting Google Shopping Campaigns
As previously mentioned, Google Shopping already opens store owners up to ways that can increase the chances for a click on an ad and even the chance to make a sale. These tools are not at all limited to Promotions or Mobile optimization. Store owners can also take part in other Google programs such as Trusted Stores, a special classification of E-Commerce website identified by Google as a store which is loyal and provides the utmost in customer care.
Check out X-Cart's Module for Google Trusted Stores. One of the easiest ways to increase customer retention and return sales is by creating an atmosphere of trust and loyalty. Once verified as a Google Trusted Store, the logo can be displayed in your Product Listing Ads. This can have a significant impact on whether your ad gets clicked versus a competitor's ad that's right next to yours.
Product Data: Ever since Google Shopping went into full release, Google has emphasized the need for quality of product data and information, so much so that they created very specific guidelines for optimizing this information as listed in Google's Product Feed Specifications. But let's talk more specifically about a very important factor for the consumer, Product Image. Recent studies have concluded that an optimized image of a product on an E-Commerce website can increase the chance of making a sale by as much as 30%. Since Product Listing Ads themselves display specific product images, the same value can be applied to simply driving the consumer to your website. At the same time, however, your ads on Google Shopping are triggered according to the key terms used by the searcher.
Here is a side-by-side comparison of two product images, the one on the right being properly optimized for Google Shopping. Take note that high quality images, set against an all-white background, are not only approved for Product Listing Ads but are also much better in the eyes of the shopper. Always submit the highest resolution possible for product images. The recommended size for any image is 800 x 800 pixels. Never include watermarks as this is grounds for immediate disapproval.

Pro Tip: One of the best ways merchants can better guarantee that their ads appear to worthy consumers is by making sure their Product Titles are heavily optimized while also repeating the same key terms within the first 150 characters of their Product Descriptions.
Dynamic Remarketing: So if there is one thing better than sales its, well, more sales. By supplementing your Google Shopping campaigns with Dynamic Remarketing you can reach consumers who have already visited your product pages with targeted ads geared towards bringing them back for more. These ads can be optimized even further with more special offers and discounts. Generally this works by tracking when someone reaches your product pages and then, once they leave, delivers ads similar to those from Google Shopping campaigns on other websites. When these ads are clicked on, the user can then return to specific pages you implement in the campaign settings.
Pro Tip: During the holidays, many consumers start out as mere "window shoppers" with intent to purchase, but more of an intent to seek out the best deal on an item. Dynamic Remarketing essentially casts a wide net over this group of worthy customers, making it an essential addition to your Google Shopping campaigns.
Dynamic Remarketing is a completely separate campaign type within Google AdWords. In Google AdWords you will click on "+Campaign" and select "Display Network Only." Google provides a step by step guide for setting up these campaigns.
YoY: Beyond Year 1
So in preparation for the holidays, it is important to think about the big picture, even though the big selling time fits within 5 major days. What we mean about big picture is thinking about not only this year but each subsequent year after.
If you are not currently advertising your products, whether that would be with Google or another advertising platform, coming up with a strategy now should definitely be your prime focus. For those on Google Shopping consider taking another look at last year and asking a few questions:
Has our strategy changed in any way or should it?
What can we do differently this year?
Will we need to consider increasing our budget?
Even more so, it is wise to begin reviewing all of your web properties, including social media profiles, to discover (other than Google Shopping) what potentials lie beyond the search engines.
We wish a very happy, safe, and profitable holiday season!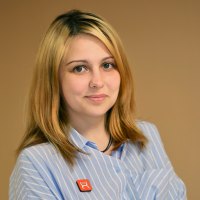 Anastasia Zhavoronkova
Lead Marketing Coordinator at Seller Labs and X-Cart
Anastasia has over 8 years of experience in the eCommerce industry. Having been a Customer Care agent in the past, she knows exactly what eCommerce merchants' needs are, and uses her knowledge in Marketing to bring value to the community by sharing her thoughts on relevant topics.
Subscribe to Our Weekly Newsletter to Get
Expert-Backed

Tips Straight Into Your Inbox

Awesome! You won't be disappointed 😉