←
Back to Blog
What You Get and Can Expect with X-Cart
Looking for an eCommerce platform that does what you need it to do? Don't waste time wading through search-engine results, compare your options apples to apples so you can really see what's best.
To get you started so you can make an informed decision, we've created the ultimate X-Cart FAQ — no hidden costs, no fine print, and no catch, just the facts — so you can see exactly what you get with the X-Cart platform and compare the competition.
You may read on or download the essence in PDF — it's up to you!
Pricing
How much does your platform cost?
Our pricing is based on the complexity of your project.
Is that a flat fee or is it based on site traffic, size of product catalog, number of users, or some other variable?
Our price is a flat fee. We want you to succeed and grow so we don't charge for additional users or more products, or increased revenue.
It's eCommerce software, so are there transaction fees?
No. We never charge transaction fees. Why should you pay for doing more sales?
Can I upgrade or downgrade my plan easily if my business needs change?
Yes! Adding features and capabilities is as easy as activating a new license key.
Software & Integrations
Is there a limit to the number of products or orders the platform can handle?
None whatsoever. Again, we want you to sell more!
Can I add additional admins to my account? Is there a charge?
Yes, you can add as many admin accounts as you need (and you can set the access levels).
No, we do not charge for additional admin accounts.
What about users? How many user accounts can I have? Does it cost to add users?
There is no cost and you can add as many users as you need.
What third-party systems and services does your platform integrate with?
X-Cart easily integrates with hundreds of third-party systems and services. Here are just some of the most popular. This list is by no means exhaustive.
Analytics: Google Analytics, Ri360, Mode Analytics
Payment Gateways: PayPal, Stripe, Square, Auth.Net
Accounting: QuickBooks, Unify
Shipping: UPS, USPS., FedEx, DHL
Marketing: Mailchimp, Salesforce, Optimizely
A/B Testing: Optimizely, Evergage, VWO
CRMs: HubSpot, Salesforce, Freshsales
Customer Success: Intercom, Gainsight, Preact
Heatmaps and Recordings: Crazy Egg, Inspectlet, FullStory
Helpdesks: Zendesk, HelpScout, Elevio
Live chats: UserLike, Olark, Zopim
Personalization: Appcues, Chameleon, WebEngage
Real-Time Dashboards: Countly, GoSquared, Chartbeat
Referrals Tracking: SaaSquatch, Talkable
Surveys: SatisMeter, Promoter, Qualaroo
Attribution: Convertro, Branch
So many more!
Do you offer an API for custom integrations?
Yes, we use a REST API to connect with other systems and exchange information seamlessly and securely.
Mobile & SEO Questions
Is your platform optimized for mobile devices?
Yes, X-Cart is mobile-ready by default. Graphic themes are designed with mobile responsiveness in mind and can be customized for any need.
Does it support Google AMP?
Yes, Google AMP is supported by default.
Is checkout mobile friendly?
Yes, absolutely. We also support Apple Pay and Google Pay systems for more mobile sales.
Services & Support Questions
What if I need support?
You can call us 24/7. X-Cart agents are available to help you. Or, if you'd rather contact us another way, you can email, live chat, or open a ticket with our HelpDesk system. And rest easy, server monitoring is also 24/7.
How quickly does your support team respond to requests?
We normally respond to emails and HelpDesk requests within 20 minutes. Response time may vary based on the complexity of your request but it will never exceed 2 hours.
Do you offer any complementary services?
Yes, we do: custom design and development, SEO audits and consulting, migrations from other platforms, mobile app development, and more.
Product Catalog Questions
Is there a limit to the number of products I can list?
Nope, no limit. Whether you offer 10 products or 10 million, X-Cart handles them smoothly.
Does my pricing plan depend on the number of SKUs I have?
No, pricing is based on platform features, not on the size of your catalog.
Can I offer wholesale prices or volume discounts?
Sure, this is part of the core functionality of our platform.
Will my website offer shoppers a smart search so they can easily find the right products?
Yes. X-Cart's native instant CloudSearch system even supports suggestions and synonyms.
Can I offer digital goods on my site?
Absolutely. X-Cart supports digital downloads.
Can I run a booking website on X-Cart?
Yep. Tickets, apartment rentals, car leasing, you name it and we can handle it.
Can I operate in catalog-only mode? What if I don't want buy-button functionality?
Yes, no problem. Buy buttons can be switched off with a single free add-on.
I sell globally. Can I offer multiple languages on my website?
Of course! X-Cart supports this and even offers right-to-left layout.
What about accepting multiple currencies?
No problem. We get that you're growing globally so we've built in the ability to accept multiple currencies.
Will my site automatically adjust to the user's language and currency based on location?
Sure thing. X-Cart detects a user's location and displays information and prices in the relevant language and currency.
I want to offer product comparison. Can the platform do that?
Yes, absolutely.
Can I gather and display product reviews for better sales?
Yes, and not only can you do it, you absolutely should do it! Product reviews and social proof are critical to a shopper's decision to buy.
Can I upload and update product info in bulk?
Definitely. We're all about efficiency and saving your time.
Can I offer products for preorder?
Yes.
Can someone else manage my inventory for me?
Sure. You can assign this job to a member of your team or we can do it for you.
Can I sell virtual products like PIN codes, license keys, and activation numbers?
Yes, X-Cart supports this.
My store offers a lot of customization and personalization options. Can my customers attach files when placing orders?
Yes. We understand that customers often require branded or otherwise-personalized merchandise. Thus, we offer attachment uploads so they can submit artwork or logos or the like.
Will I receive low-inventory notifications so that I can restock and never miss a sale?
Yes, this is a critical capability so it's already built in.
Can I offer multiple product options (e.g., sizes, colors)?
Of course. This is part of X-Cart's core functionality.
Marketing & Conversion
Can I display related products for the purposes of upselling and cross-selling?
Totally. X-Cart allows you to set one-way or two-way relationships between products so you can sell more per transaction.
Every shopper loves a deal. Can I offer coupons?
Are you asking about selling coupon vouchers or about offering discount coupons? It doesn't matter, it's yes to both.
Can I offer installment payment plans?
That varies by payment gateways, but the answer is yes, X-Cart can do it if your gateway offers it.
Can I offer different membership levels and benefits to my customers?
Sure. If you offer membership tiers and differing offers for them, X-Cart can handle it.
Can I offer product kits or bundles?
Why not? This is a perfect way to add value for your customers.
Can I collect emails for my newsletter and manage my email marketing through your platform?
Yes, customer communication is vital! With email integrations like Mailchimp and Mandrill, you can send newsletters or promo emails.
Speaking of customer communication, can I add a blog to my website?
Of course. Blog posts will help you attract relevant traffic and keep in touch with your audience.
Can I track abandoned carts and send follow-up email notifications?
Yes. In fact, 75% of shoppers abandon their carts. Don't lose them or those sales! You can easily follow up with a reminder or a coupon and turn those abandoned carts into completed sales.
Can shoppers create wish lists on my site?
Absolutely. Wish lists are another great way to increase the likelihood of transactions.
Can I display recently viewed products to improve conversions?
Yes, but don't stop there. Display "People Also Bought," "New Arrivals," and Coming Soon" sections of products as well to increase transaction values.
Can I alert customers when previously unavailable products are back in stock?
Yes, you can (and should) notify users in this case. X-Cart makes it easy.
Can my customers participate in a loyalty program that rewards them for shopping on my site?
They certainly can, just use the native X-Cart add-on.
Can I offer my products on Amazon and eBay?
You mean "Can I use the platform to sell on the two most-powerful consumer marketplaces?" You bet!
What about Google Shopping, Shopping.com, PriceGrabber, and Shopzilla?
Did we mention that we want you to sell more? Well, we do, so use an easy add-on to reach these and other marketplaces.
Can I offer a discount when a customer is about to leave?
We designed the Exit Offers add-on just for this purpose. Try it and see just how effective it is.
Checkout & Orders
Can I offer one-page checkout?
Yes, easily. One-page checkout removes friction from the buyer process and improves conversion rates.
What about guest checkout?
Can do. Simply enable the option.
And the flip side, namely requiring customers to register in order to check out?
Ditto.
How many payment gateways does X-Cart support?
More than any single store could possibly need. Currently there are 120+ global and local payment gateways integrated with the X-Cart platform.
Okay, but what if I prefer to use a payment gateway that isn't on your list. What do I do then?
Leave it to us, we can integrate anything for you.
Can I be sure my clients' shopping carts are saved?
Yes, rest assured they are saved automatically making it easier for customers to shop and more likely that they'll buy and buy more.
Are shipping costs and tax rates calculated automatically?
Automatically calculated shipping and taxes is a huge time-saver. X-Cart is integrated with all major shipping companies and tax calculation systems, so consider this off your plate.
Can I save customers' payment information?
We advise against that for security reasons.Tokenizing credit-card data and saving it this way is far more secure. Even more secure is our special PCI Level-1 certified software that enables recurring payments without having to save credit card data. This also makes it possible for you to offer profitable subscription-based services.
Does your platform support newer payment types like Google Pay and Apple Pay?
Yes.
Can I accept checks?
Yes. You can also accept cash and other kinds of offline payments.
Shipping costs are variable and ever changing. Can I offer real-time shipping rates from UPS, UPS XML (account rates), FedEx (account rates), USPS, and DHL?
Yes, they are all integrated in X-Cart so you needn't worry about calculations or keeping up with changes.
Can I specify which destination countries use which shipping methods?
Yes. It's your store and you are in control.
Can I configure flat-rate shipping per order or item?
Absolutely.
Can I track payments and fulfilment statuses?
Of course. It's a key part of running your business.
Can I manage refunds and multiple transactions?
Yes. The X-Cart platform also supports partial refunds.
Can I print invoices, packing slips, and shipping labels?
For sure.
Can I create re-orders for customers?
Yes, easily right from the admin dashboard.
Can I export orders or import them from a different site?
Yes. All it takes is a simple CSV file.
Can I operate as a customer? For example, I want to place an order on behalf of my client. Can I do so?
Yes, there is a mode for that.
Can I edit an order?
Definitely. This feature is essential to delivering good customer service.
Can my customers send me messages?
Yes. You can communicate with your clients right from the admin dashboard.
Can I require that a customer contact me to learn product pricing?
Sure, just use a native X-Cart add-on.
Can I view a transaction history?
Yes, every transaction is automatically saved for your reference.
Can I process order returns?
Yes. There's an X-Cart add-on designed for managing order returns.
Can my clients log in with their existing Google, Facebook, or PayPal accounts?
Yes. Social login is an option in X-Cart.
Does your platform support subscriptions or recurring payments?
Yes and natively, no less. We have PCI Level-1 certified software to ensure security for such transactions.
Design & UX
Does it handle faceted (multi-filtered) search?
Yes, X-Cart's native CloudSearch application allows to set up faceted search in your store so that customers can easily find the perfect product.
What about auto-suggested terms and synonyms?
That's a yes to both.
What's the number of images I'm allowed to use per product?
As many as you want in order to convey the product's details, which is to day, there is no limit.
Great, but can the shopper get close by zooming in on the pictures?
Absolutely yes. Let your clients see every detail of your products so they know exactly what they will be getting.
Does your platform support user-friendly/intuitive page layout?
We have a whole team that tests X-Cart's layout and usability. We can ensure all pages are intuitively clear and navigable.
About searches, does the search function support autocorrect? People aren't always the best spellers, you know.
Yes, it does. Don't ever worry, your clients will be able to find your products even if they misspell a word.
Does the search function suggest similar products?
Yes, it does. Even if the search doesn't yield a match or the item is out of stock, the shopper will see suggestions for similar products or items on the wish list.
Can I change the order in which products are listed on website?
Yes, right from the admin backend.
Mobile is everything these days. Will the pages of my website be optimized for mobile devices?
Yes, they're mobile optimized by default, which will help your SEO ranking.
Speaking of SEO, is the page designed to be SEO friendly?
Yes, by default.
Can I change the page design and layout myself?
Yes! X-Cart comes with a powerful theme tweaker functionality, which means you can edit right from the dashboard. You can even drag and drop sections to your liking. It's that easy and customizable.
What if I decide to change the design entirely?
You can either choose another template from the 50+ available in our marketplace. Or, if you want customized design, the X-Cart professional designers can help.
Does your platform support an XML sitemap?
Yes, which is really good for your site's SEO.
Can I organize my store with a multi-level or tree-like menu?
Yep, there's a native add-on for that.
Store Maintenance & Security
Can I add extra features or make other changes to my site?
Absolutely! X-Cart has a built-in marketplace where you can get add-ons and skins, both free and paid. It's your store so make it yours!
How do I update the software?
That's easy, just a few clicks brings you up to the latest software version.
Does your platform support HTTPS and SSL?
Yes to both, sitewide no less.
Is your platform PCI-DSS compliant?
Yes it is.
Will I be notified if someone unauthorized tries to access my website?
You'll receive an email notification should someone unauthorized try to access your admin dashboard.
Speaking of security, can I set up two-factor authentication?
Yes you can.
There are a lot of bad actors out there. Can I block visitors by IP or country or user-agents?
Totally.
Can I set up Google reCAPTCHA for security?
Yes, just use the native X-Cart add-on.
Does my license include lifetime access to bug fixes?
Yes.
Marketplace Questions (* for a certain business model)
Can I allow multiple vendors to sell their products on my website?
Yes, with X-Cart Multi-Vendor capability, you can offer a marketplace of your own!
Can merchants apply to be vendors using my site?
Yes they can do so easily via form-fill.
Will each vendor have a separate storefront?
X-Cart software can do it and the choice is yours.
Does each vendor have a unique dashboard?
Yes, this is a convenient and secure way to handle multiple vendors.
Does each vendor handle their own product catalog?
Yes, but as the site admin, you have access to those catalogs as well.
Can customers leave feedback about vendors?
Yes, customers can rate and review both vendors and products.
Can I use the platform to operate my business as a warehouse?
Yes.
Can I review vendors before allowing them to sell on my site?
Absolutely, you can also mark vendors as trusted or non-trusted.
Margins vary a lot. Can I set up individual commission rates for each vendor?
Yes.
How do I handle payouts to vendors?
With PayPal Adaptive or Stripe, you can easily handle split payments and automatic commission payouts.
Can I view, edit, add and remove vendors from my store?
Yes, your admin access means that you can manage vendor accounts.
Can I grant a different level of access to each vendor?
Yes you can.
Can vendors add their staff to their accounts?
Yes, you can grant them these permissions.
Can I view transaction history per vendor?
Absolutely.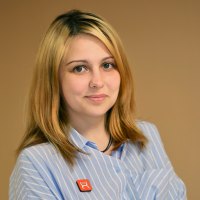 Anastasia Zhavoronkova
Lead Marketing Coordinator at Seller Labs and X-Cart
Anastasia has over 8 years of experience in the eCommerce industry. Having been a Customer Care agent in the past, she knows exactly what eCommerce merchants' needs are, and uses her knowledge in Marketing to bring value to the community by sharing her thoughts on relevant topics.
Subscribe to Our Weekly Newsletter to Get
Expert-Backed

Tips Straight Into Your Inbox

Awesome! You won't be disappointed 😉