←
Back to Blog
"Cloud Search" goes free to replace "Instant Search", the latter being deprecated.
'CloudSearch' makes the search in your store lightning fast, and the 'suggestions' appearing on the fly, as the customer types, improve his shopping experience even further.
Good news is that since X-Cart 5.3 CloudSearch goes together with our super-powerful cloud filter. The new CloudFilters module is built on top of CloudSearch and extends the existing functionality, making the search process a breeze even when there are many search results. But what's more exciting, it is currently under testing and absolutely FREE until spring 2017. Moreover, all active CloudSearch subscribers can get up to 50% off for the corresponding plans.
How does it help you to sell more?
Due to this extension, the search results will start appearing right away, as the customers types – without redirect to a separate page. With each new letter CloudSearch automatically revises the returned set of products, categories and suggestions and does all the fancy stuff like word forms recognition or relevance sorting — all at incredible speed.
Pay attention to suggestions and spell-checking feature. Your customers may have heard the brand but be not quite sure how it spells, or they might have made a typo – it should not become an obstacle between the visitor and his potential purchase. And it will not, as due to the Cloud Search, closely related options will pop up allowing the customer to quickly find what he is looking for. Haven't you dreamed of this kind of magic, while considering how to increase conversions?
The more products, categories and subcategories you have, the more difficult it is to find the product. How many times have you been wandering in a supermarket, looking for toothpicks, candles or some other trifle in a supermarket, because a caring merchandiser has repositioned it again – or just because you buy it so rarely that don't even remember where it was last time.
Now imagine the confusion of an online shopper who has just opened the store with hundreds or even thousands of products.The Cloud Search makes your store much more tolerant to troubled navigation. If only one could enable "Cloud search" in the nearest Walmart or Kroger!
Another cool feature is the collecting of advanced search statistics: you will be able to find out what your store visitors hoped to find, what search terms were the most popular and what popular queries returned no results – thus expand the range of products you sell with the most demanded ones and boost sales further.
Seen an increase in sales of over 25%
Mike was among the first to try this extension in his store. By the way this is the store where you can see the search tool in action, as Mike feels very positive about it and is hardly going to return to default search=)
CloudSearch has given our storefront an effective search tool, allowing our customers the ability to quickly search products and get instant results, including suggestions and categories. We have thousands of products in our store, CloudSearch allows our customers to search through our catalog to find prices and information on products instantly and accurately. The precision of CloudSearch enables our customers to find exactly what they were looking for quickly – increasing our sales conversions. Since we've implemented CloudSearch we have seen an increase in sales of over 25%. When we surveyed our customers on our site design and usability, 70% of the responses included that our search tool was excellent and allowed them to find exactly what they were looking for.
We will definitely be using CloudSearch as we believe it has led to increased customer time on site as well as increased sales. It is an indispensable feature especially on a site like ours that has many products and categories.
We will absolutely recommend it to any merchants who are looking for better search functionality and ways to increase sales on their site.
Instant Search vs Cloud Search: side by side comparison
Feature
Instant Search
Cloud Search
Availability for

X-Cart

branches and editions
X-Cart 5

Business,

X-Cart 5

Free Edition,

X-Cart 4

Classic
Update search results without page reloading
Highlight the search substring
Search by product title
Search by other product fields: SKU, short and detailed descriptions, product attributes
Search by categories and static pages
no
Real-time suggestions
no
Automatic spelling correction
no
Works without any load on your server
no
Search statistics
no
Instant Search deprecated: how it affects you
As you can see from the table above, compared to the "instant Search" module, the "Cloud search" is much more powerful and effective. Taking it into account we took decision to discontinue the development of the former and offer a free plan for the latter. Thus you're getting a better product, and we, instead of supporting two alike features, focus on the other improvements you're all longing for. Below are some clarifications on how this change affects you.
Users of X-Cart 5 ( Business, Business Premium and Free Edition)
The users of a Free edition and the new users of Business Edition are welcome to signup for a free plan of the Cloud search products. This plan is good for up to 100 products, with the unlimited number of search queries per store per month, without access to search statistics. For those, who have 100+ products, or wants to see the search statistics (what your store visitors searched for, what search terms were the most popular and what popular queries returned no results), we offer several paid plans.
Those who purchased Business Edition before the announcement, are getting a one-year subscription for the Gold plan of the Cloud search – this plan is the maximum possible one, with the support of up to 50,000 products.
Starting from version 5.2, the Instant search module will not be available for the installation. But as long as you're using a Business Edition of version 5.1, you can find it and install via the built-in Marketplace. You may feel free to use it now, however we recommend that you switch to a much more powerful and effective Cloud Search – in many cases, the free plan, limited to 100 products, will be sufficient, and the paid plans are quite affordable too.
With this announcement we're updating the pack included into the Business edition, so the Instant Search will no longer be included into the premium package for the new users.
Users of X-Cart 4 Classic (Gold, GoldPlus and Platinum)
For the existing users of the X-Cart 4 Classic, subscribed for the Cloud Search, nothing changes. The Bronze plan will no longer be available for sale, but the existing users of the Bronze plan will keep using it ( and get search statistics as a bonus) – or please contact us to get switched to a free plan without the statistics.
Those X-Cart 4 users who only consider the Cloud Search service, are invited to study the plans and select the most appropriate for their needs.
Compare plans
The plans are absolutely the same, regardless of the branch you use. However, those who run X-Cart 4 Classic of versions 4.1 – 4.5.2 may additionally need to order the module installation and configuration service. Starting from version 4.5.3, all the editions of X-Cart 4 Classic include this module out of the box. And the users of X-Cart enjoy the instant module installation in several clicks – all you need is to find it in the marketplace in your admin area.
Plans for X-Cart 4Plans for X-Cart 5
Cloud Search history, our days and future: Interview with Product Manager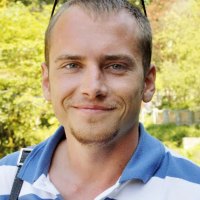 Professional developer, author and product manager of Cloud Search at X-Cart since 2010
Nikita, why and how did you decide to create "Cloud Search"?
For many merchants running an online store built with a PHP & MySQL, it's not a secret that the search system, implemented with the standard DB queries, performs quite badly. At most, the customer receives his result buried under a number of irrelevant links, and in the worst case the "standard" algorithm may be insufficient at all, not being able to convert the query written in the human language into the expected result – a target product or a category. Needless to say, how it impacts the conversion of the store. So when the first store owners contacted us, looking for a solution, we decided to improve the search quality with the help of custom solutions, which required the installation and configuration of specific software on the client's server. We used the advanced open-source projects like Sphinx and Zend Search Lucene (a PHP port of Apache Lucene – a popular full text search engine). It allowed us to improve the search speed dramatically. Yet, these solutions had drawbacks too: not only was the installation of the software, required by Sphinx, time-consuming, thus increasing the cost of the project, but also it was not always technically possible to set it up on the client's server. Zend Search Lucene solved the compatibility problem, but it couldn't meet our expectations when we were working on a realtime search-as-you-type widget.
At that moment I took decision to start a cloud service, which wouldn't have these drawbacks and would be both faster and more effective.
How much time passed between the idea and its' realization?
It took 6 months to get the first happy customer =) At that moment the CloudSearch was not so powerful as today, it lacked many features we offer currently, but it had the main point – the SaaS architecture. It allows us to improve the speed and the quality of the search seamlessly and continuously, rolling out the releases absolutely painlessly and invisibly for the users. It also solved the compatibility problem once and forever – the solution works perfectly for every merchant regardless of the hardware and software he uses.
Did you face any technical difficulties, starting the service?
It is quite a big challenge – to develop and maintain the cloud service which serves hundreds and even thousands of the stores, with each of them sending up to several thousands of search queries per day. At the very beginning, there were several issues – a trivial software bug or a dead hard disk may become a real headache. But solving such problems we gained priceless experience, which allows us to prevent the same issues in future and have an excellent uptime nowadays.
Has the Cloud Search changed a lot since you started it?
Initially, it was available for X-Cart 4 only, now it's compatible with both platforms of ours. From searching products only it has evolved into a fully functional search, which can also return categories, brands and static pages. Cloud Search can also handle typing errors and suggest the results based on a number of prediction mechanisms. Via dashboard, the store owners can control the key parameters of the search engine. The search statistics expanded the list of features too. I'm sure it gives the merchants valuable analytic and marketing info. Recently we added a mobile-friendly widget for touch-screen device users… And much more, not to mention increased speed and overall search quality.
Where do you find the ideas of how to improve it further?
There's a dedicated thread about the Cloud Search on the X-Cart community forum. I announce the new features there and collect lots of feedback from our active users. And I want to thank them all for loyalty and help in improving the Cloud Search service.
Besides, quite a lot of improvements were implemented after personal communication with the users via X-Cart HelpDesk
What are the nearest plans?
We want to give merchants more control over the search results ranking. Probably, it will be based on the "manual" selection of the products to promote. There is also an idea about using the bestsellers statistics as one of relevance criteria. Moreover, we're considering to use machine learning to collect and process the info about the usefulness of the search results for the users. Stay tuned!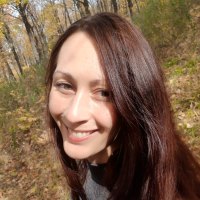 Maria Navolykina
SEO Content Specialist
Maria is an SEO Content Specialist at X-Cart. Once captured by digital and content marketing in her student days, she keeps living and breathing it ever since.
Subscribe to Our Weekly Newsletter to Get
Expert-Backed

Tips Straight Into Your Inbox

Awesome! You won't be disappointed 😉