Spend 25 minutes with Jose Li, CEO and Founder of 71lbs, to learn about key shipping and logistics insights that will save your business time and money without changing your current shipping process. During this webinar you will learn:
How to read carrier invoices and catch costly errors
When and how to negotiate for better rates
The Money-Back Guarantee: A secret that can save you thousands
And other useful shipping insights
You can also watch the slides
here
. 2pm EST, September 17, 2015
About the speaker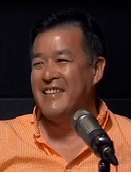 Jose Li 71lbs CEO and Founder A 20-year veteran of the shipping, e-Commerce, and logistics industry. He ran FedEx's billion-dollar Retail and e-Commerce practice, helping customers achieve operational efficiencies. He has worked with Fortune 500 firms and helped thousands of small and medium size companies optimize their shipping/logistics.