←
Back to Blog
Four Payment Trends That Help You Sell More: PayPal webinar overview and video
How customers want to pay is going through dramatic change. Your store now needs to go way beyond simply accepting credit cards. We recently held a webinar where I gave you insights into the latest payments trends and provided best practice tips to help increase your sales.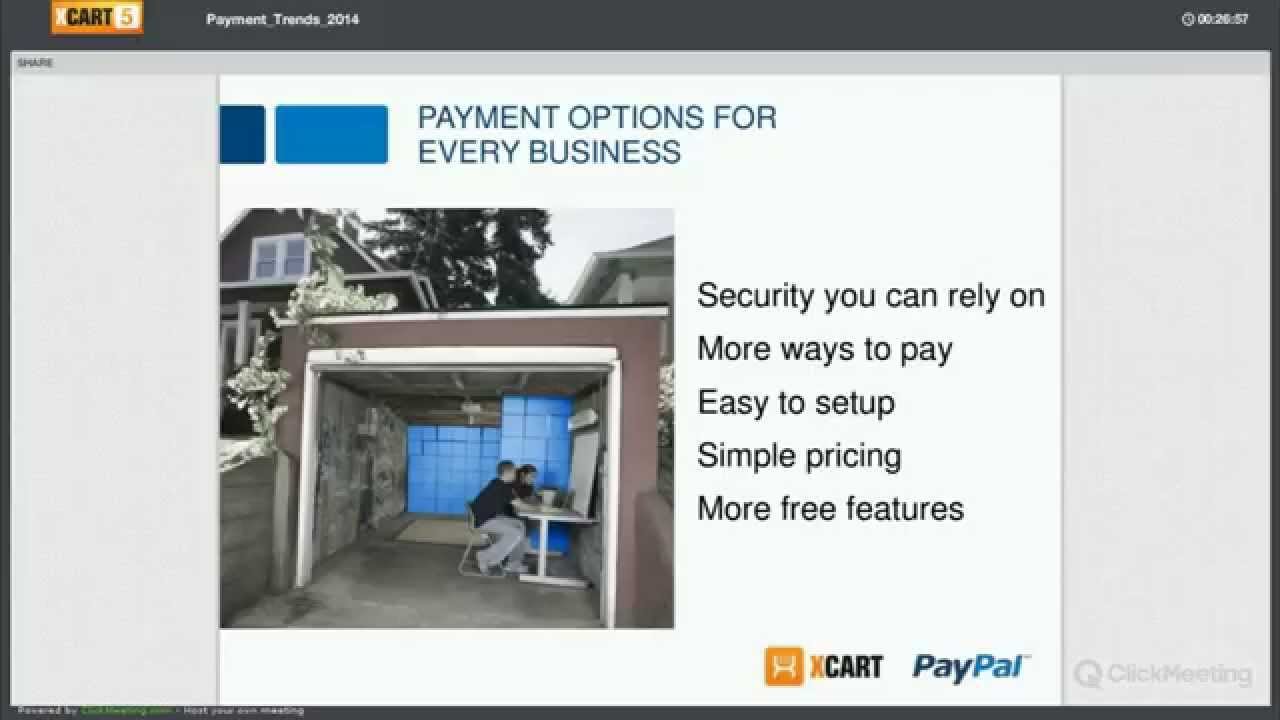 Here is an overview of what we discussed:
The Challenge of the Shopping Experience
Today's consumers want a total shopping experience – shop anywhere and anytime, find the best deals, get fast delivery, and pay the way they want. Your customers want it all. The challenge as a business is to manage the many, many promising innovations necessary to deliver that experience.
We see all of those innovations and their challenges really playing out in payments and making sure that you get paid. Your payments solution has to address your challenges. You want to work with someone like PayPal that offers reliable security, easy setup, simple pricing, and flexible features.
Doing so you'll be ready to take advantage the following key trends.
Trend #1 – Offer More Ways to Pay
You want to capture more sales at checkout. One simple way to do that is offer your customers more ways to pay. Shoppers are familiar with and frequently use other methods of payment rather than a credit card. comScore found that most consumers were aware of digital wallets like PayPal and that many had used an alternative way to pay (see the chart to the right, click on image to enlarge).
Customers choose to pay with a digital wallet because it's convenient, secure, and fast. They enjoy speeding through checkout without having to type in all their shipping/billing information and credit card data. It's no wonder that PayPal boasts over 143 million active shoppers in more than 190 countries. You'll want to tap into that big demand.
Trend #2 – Offer More Time to Pay
Customers love when they can buy something now and pay later. You love when you can turn browser into buyers. Everyone wins when you offer financing as a way to pay. We blogged about this trend last year. It remains a powerful way for you to increase sales.
Bill Me Later currently offers your US customers no payments and no interest if they pay in full within 6 months on purchases of $99 or more.* That offer helps attract new customers to buy from you and helps increase your average order size. Plus, you get paid right away at no additional cost.
You also don't assume any credit risk at all. If a customer doesn't pay their bill for some reason, you still get paid upfront. PayPal won't deduct the amount from your merchant account to cover the loss. You also don't have to worry about billing the customers and collecting their payments. It's PayPal who takes care of it, so you can stay focused on your business.
This article of X-Cart knowledbase will help you to enable and configure the 'Bill Me Later" feature, if you decide to.
Trend #3 – The Mobile Revolution
We have entered the age where most people use smartphones and tablets every day. Shopping and buying via mobile devices is growing rapidly. According to the comScore Digital Wallet Roadmap in 2013, one in two customers are likely to use a digital wallet on their mobile device within the next year.
The key influencers of making purchases via a mobile device are privacy and trust. Plus, consumers value ease of use over innovation when it comes to mobile features. You'll want to make sure that your online store is optimized for mobile customers and that your checkout is very fast.
Trend #4 – Fast Mobile Checkout
Tap. Tap. Done. That is what customers expect when paying using their smartphone or tablet. Typing in shipping address, billing information, and credit card numbers can take a long time on a mobile device. Your mobile checkout experience must be very fast if you want to capture a sale exactly when a customer is ready to buy.
With PayPal Express Checkout, your customer only has to enter their username and password, review the order, and push confirm. It takes seconds to pay, not minutes. And you get the sale.
Best of all, your regular X-Cart setup for PayPal Express Checkout enables mobile functionality. You don't have to do anything to your configuration to make life easy for your mobile customers.
Watch the webinar video to learn more about these payment trends. Or call 877-455-1481 to speak with a PayPal payments expert.
* Applicable for qualifying purchases of $99 or more if paid in full within 6 months. Customers check out with PayPal and use Bill Me Later. Bill Me Later is subject to consumer credit approval, as determined by the lender, Comenity Capital Bank.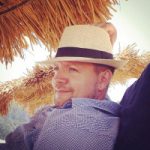 Alexander Mulin
Payments Sr. Product Manager at X-Cart, a Seller Labs company
Alex is Payments Sr. Product Manager at X-Cart, a Seller Labs company. His other two passions are ice hockey and history.
Subscribe to Our Weekly Newsletter to Get
Expert-Backed

Tips Straight Into Your Inbox

Awesome! You won't be disappointed 😉