Location, location, location. This has been the mantra of businesses that are trying to find the perfect real estate to set up shop. In the world of e-commerce, that real estate is a domain name. How to choose a domain name and actually what for? Location, location, location on the web means that your domain name establishes your identity, fits your business function, and is easily remembered.
So, how do you go about getting to that perfect domain name? Here are some tips to do just that.
1. Begin by Brainstorming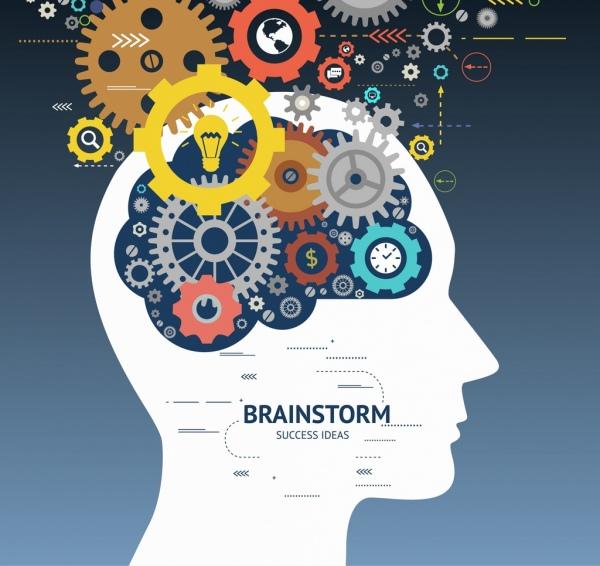 If you are ready to set up shop online, you know that you have to start by choosing a domain name. And, if you think about it, what domain names do you remember without even thinking?
Certainly, you remember Google, Amazon, and eBay, because they are major players. But what about the other businesses whose names you remember? Chances are they have some common features – short, snappy, etc.
As you brainstorm, try to emulate those types of good domain names you remember. Make a list. But don't do it all in one sitting. Keep a running list over several days.
2. Call in the Creatives
Everyone has a few friends who are "fast on their feet." They always have snappy comebacks or funny comments. These are the people you want to run your ideas by. Not only will they provide good advice on the ideas you have, they may be able to come up with suggestions you never thought of.
Remember. Successful online businesses offer value to their customers or clients. And you may have that great value to offer. But if you are not found, Internet users will never understand the value. The first step is a domain name that will be catchy and memorable.
3. Making it Brandable
Many companies have a product brand name, and their domain name is logically the same – Red Bull (Redbull.com), Toms Shoes (tomsshoes.com). But, just as many, if not more, e-commerce companies have multiple products and/or services, and they need a domain name that sounds like a brand but does not speak to a specific product. All of this means the following:
Punctuation within the domain name is not a good idea – Coca-Cola can get away with it, but not a relatively unknown enterprise.
Numbers are another "no-no" – they don't add anything to a domain name (or a brand name), unless you happen to be WD-40. And note that WD-40 takes out the hyphen in its URL.
Suppose you are a company featuring baby products. Here are some examples of possible domain names:
Baby-Shop.com – very generic, has a hyphen, and the URL does not really speak to a "brand".
BabyProducts.com – again, too generic, and, while it is easily remembered, it is not catchy enough to be a brand.
BabyBusiness.com – this is catchy, sounds more like a brand and will be easily remembered.
One more note: If your company is local to a specific geographic area (e.g., a restaurant), you may want to include that area in your domain name. Example: StLouisPlumbing.com.
4. Make it Memorable and Intuitive
A domain name should be catchy enough to be memorable and yet still focus on the primary purpose of your business. If you are starting an online store, for example, what types of products are you selling? How can you turn that product inventory into some type of catchy title?
Try combinations of snappy words, maybe two short words that rhyme – people remember words that rhyme. Or use alliteration, with the words starting with the same letter. You might even consider using your own name – it will help you to relate to customers personally.
Examples
Petsmart.com is a great name for an online store that sells pet supplies, especially for cats.
Proflowers.com is a great example of a partial match domain that is catchy and explains the business greatly.
Now, look at the examples above. They are memorable, but they are also intuitive. This means that their names tell users what they are about.
5. The Psychology of Fluency – Processing and Retrieval
There are parts of our brain function that are called "processing fluency" and "retrieval fluency." Processing fluency refers to the ease of information processing. Retrieval processing refers to bringing up information from our memories. When people cannot easily pronounce the name of something, it is not fully processed in the brain and then, of course, is not retrieved easily. Any brand that is not pronounceable and retrievable will never be memorable or effective.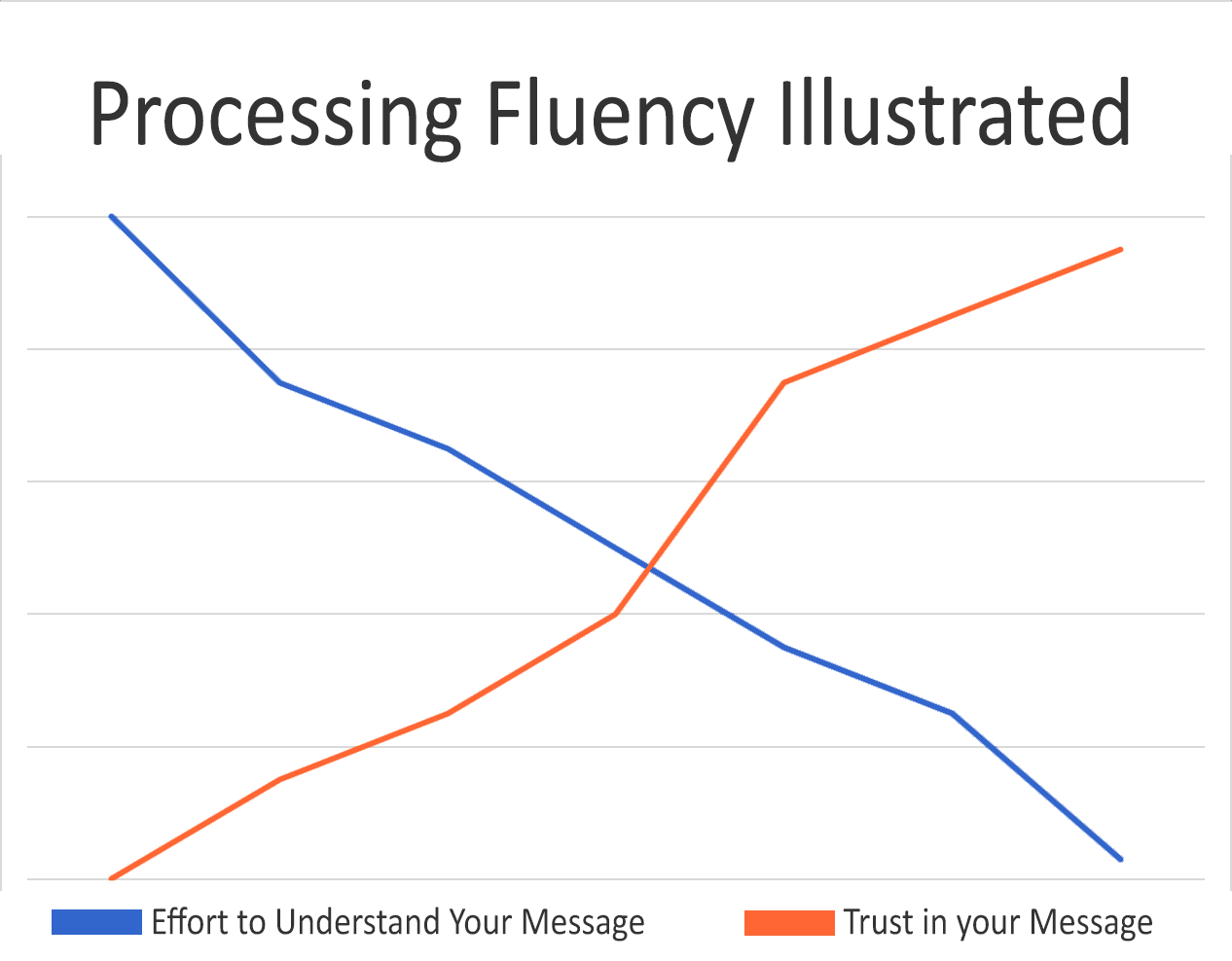 6. Short and Easy to Type is Good
If decided to buy a domain name that is too long, people can more easily mis-type it as it is entered. And using slang or text language ("u," "r," etc.) can also cause mis-typing, if the retrieval fluency is using the non-slang version. There is also an issue of words that have multiple spellings – "your" and "you're" for example. And "you're" has an apostrophe, another no-no. Keep the domain name as short as possible while still focusing on what your company is all about.
Babybusiness.com, again, is a great example of short and easy to type. And there is no question about what this company is all about.
7. Keywords – Keep Them Broad
Picking a domain name make sure you have a keyword in it, especially for SEO purposes. You will want to focus on a broad keyword that will probably be used when people search for the products or services you offer.
Trying to get some more specific keywords into your domain name will make that name too complex for people to remember. And they don't carry the weight with search engines that they used to. You want a single, broader one that signifies what your business is about.
A domain name like "flowerstogo.com" is a good example of a broad keyword (flowers) and a basic idea of what the business does – flowers that can be picked up or delivered. It is also memorable, easy to type, and short – a great combination.
8. Target If You Are Local
How to choose a domain name if your business targets a local market? Don't forget that your location should be included in your domain name. So, if you have a florist shop in St. Louis, then your domain name should read, StLouisflowerstogo.com.
9. Getting the Right Extension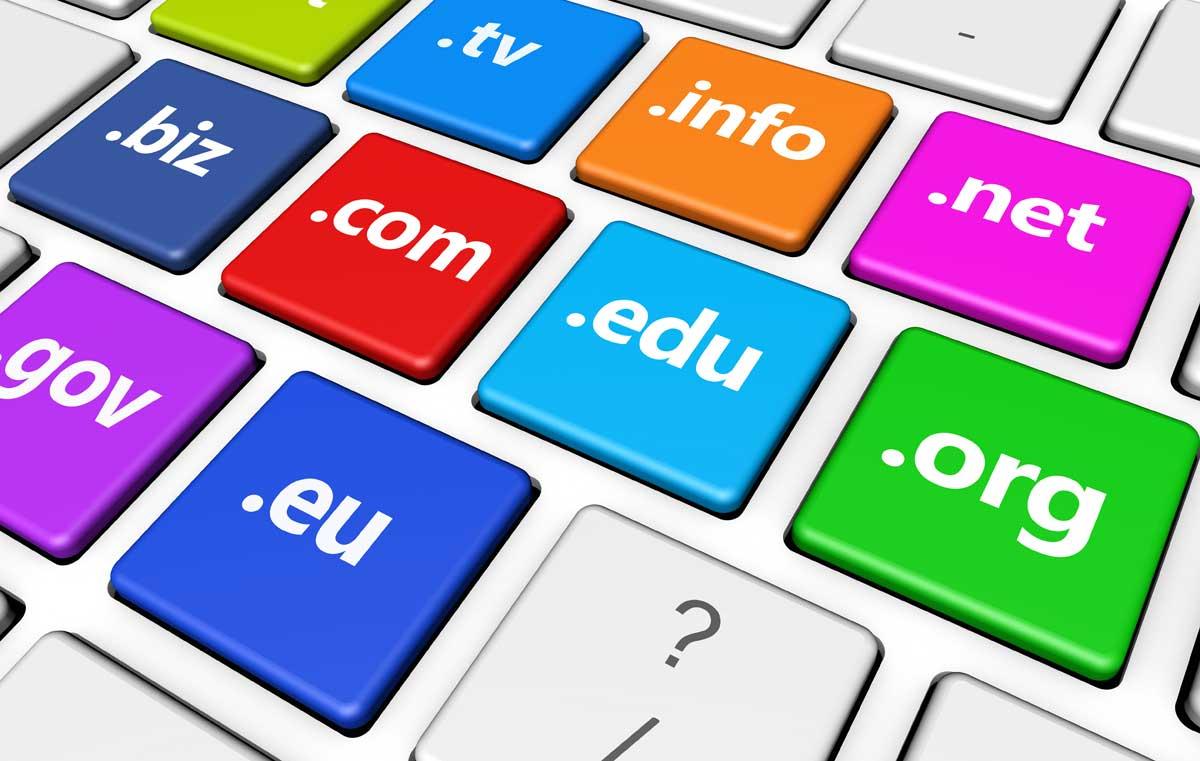 Extensions are those suffixes that come after the "." of your name – .com, .net, .org, etc. Each of them has specific meaning and use, so you want to pick one that is right for your business.
Even in 2018, ".com" is the most popular extension, especially for businesses that are selling products or services online. Again, cognitive fluency is operating here – people naturally want to use ".com."
The problem is this: ".com" has been around for over 20 years, and the chances of you getting your domain name with that suffix may be a bit slim. You will then have to look at what other suffixes you can use. In general, the most common are as follows:
.co – for "company, commerce, community";
.net – generally used for tech or similar sites, although, a lot of businesses are now using it too;
.info – usually for sites that are providing information, not selling anything;
.biz – an alternative to ".com" for businesses, even e-commerce sites;
.org – used by organizations that are non-profit or charitable;
.me – personal sites for portfolios, resumes, etc.
There are also a number of suffixes now cropping up that speak to additional information about a site – .nyc, .filming, etc.
There are also website suffixes that are country specific – .en for Germany, .ca for Canada, .it for Italy, etc. If you cannot get .com, .net or .co, then go for one with your country.
Here is another tip: If you anticipate that your customers may try to use other suffixes, you can buy as many as possible. You don't need a website for each of these domains. You can simply have all forwarded to your single website. A prime example of this is Craigslist. If someone types in "Craigslist.com," they will immediately be forwarded to "Craigslist.org."
10. Protecting the Domain and Planning for Growth
If you make up your mind to purchase a domain name with various suffixes, it is always a good idea to purchase domains with common mis-spellings of your company or brand. All of these can be forwarded to your real domain too, so that you never miss a visitor who is looking for you.
11. Research the Domain Name Availability
There are a number of tools to use to search the availability of a domain name.
Domainr: Here you can explore the availability of your chosen domain with suffixes options. When "flowerstogo.com" was entered into the search, this was the result:

BustaName: This tool lets you do a number of things. You can search the availability of a domain name you have chosen, or get suggestions of available ones by entering keywords.

Panabee: Here, you can search for domain names. If your favorite is taken, Panabee will offer suggestions based on your original domain choice and popular trends.
There are a number of other domain research tools, any of which will give you the information you seek.
12. Check Trademark and Copyright Availability
This can be a tedious process, but it is well worth the effort. You need to be certain that you have not engaged in any infringement – it's a legal issue and can cost you a lot. If you cannot take the time to do it yourself or you don't simply understand how to pick a domain name and not to violate any rules, then hire someone to do it for you.
In the U.S., you can do this by accessing the U.S. Patent and Trademark Office
13. Act Quickly
Domain names go pretty quickly. If you find one that meets all of the tips listed here, then grab it fast. And if you can also purchase the other suffixes and even mis-spellings of your domain name, do so. Domain registration is pretty inexpensive, and most are sold on an annual basis.
To Recap
Think again about the domain names that you remember – not the Google's or Amazon's of the Internet, but those of lesser companies you remember. They will all have these things in common:
They are relatively short. You will find that most of the one and two-word domain names that have less than 10 characters total, will have been taken. Try not to go beyond 20 characters in your name (not including your suffix, of course).
They are memorable. Internet users do not tend to use bookmarks for sites they want to return to. They memorize the URL's. This means yours has to be catchy, pronounceable, and easy for the brain to retrieve.
They are easily spelled. Long domain names and complex words are going to result in users not getting to you. If you worry about mis-spellings, you can always purchase misspelled domain names and have them forwarded to your site.
They will have a .com extension if possible. If not, use one of the more common ones like .net, .co, or even a country TLD. If you cannot get the .com version, keep checking back to see if it goes up for sale. And by all means, buy it.
They are intuitive. This means that the name itself will inform users of what your business is. To do this, you will want to have a broad keyword in your name – pets, flowers, baby, etc.
No numbers or hyphens. These will cause users to mis-type the URL. Above all, take your time and get it right. We hope that our tips on how to choose a domain name will come in handy since without going through all of these steps could mean that no one finds or remembers you.
About the author: James Daily is a professional writer, content manager, and blogger at Flash Essay.